Community Guests
Bay Area Brony Spectacular
A My Little Pony Fan-run Convention
April 14-16, 2017 - Hyatt Regency SFO
Burlingame, CA
Duo Cartoonist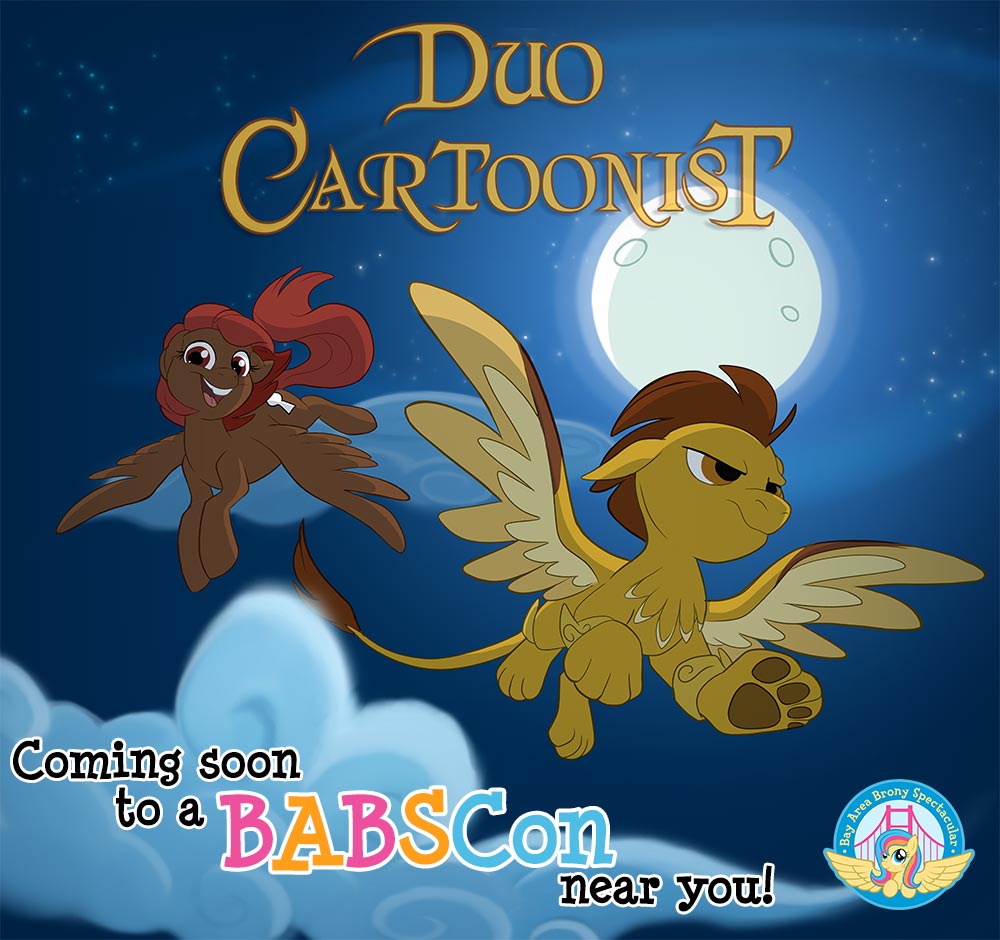 Duo Cartoonist first gained fandom-wide notice with the release of the Discord/Celestia focused animatic Heaven's Light. They rocketed to the fandom stardom with the release of the critical and fandom acclaim with animated short Children of the Night, which currently has over 40 Million views! They cemented their status as one of the fandoms absolute best fan animators with the release of The Moon Rises.
In addition to the animated shorts starring Princess Luna which have already released, Duo Cartoonist is working on a new animation starring Discord and Princess Celestia entitled Choices!
Minty Root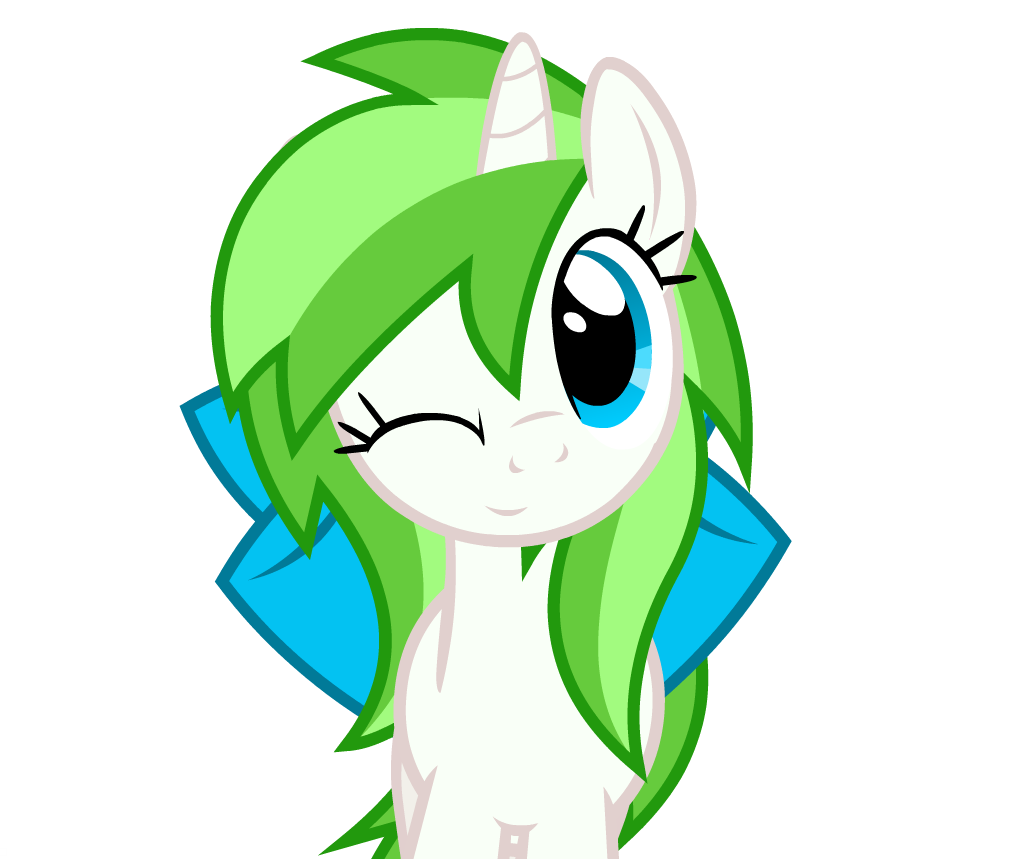 Minty Root is a Canadian fan animator who you might recognize for his work on Dinky's Destiny, Good Morning Baltimare, the upcoming Luna's Determination, and many other fan animated projects including our 2017 animation! Minty isn't your typical snappy comedy animator, his work is slow, heartbreaking, silent and driven by very careful framing, lighting and detailed scenery.
Silver Quill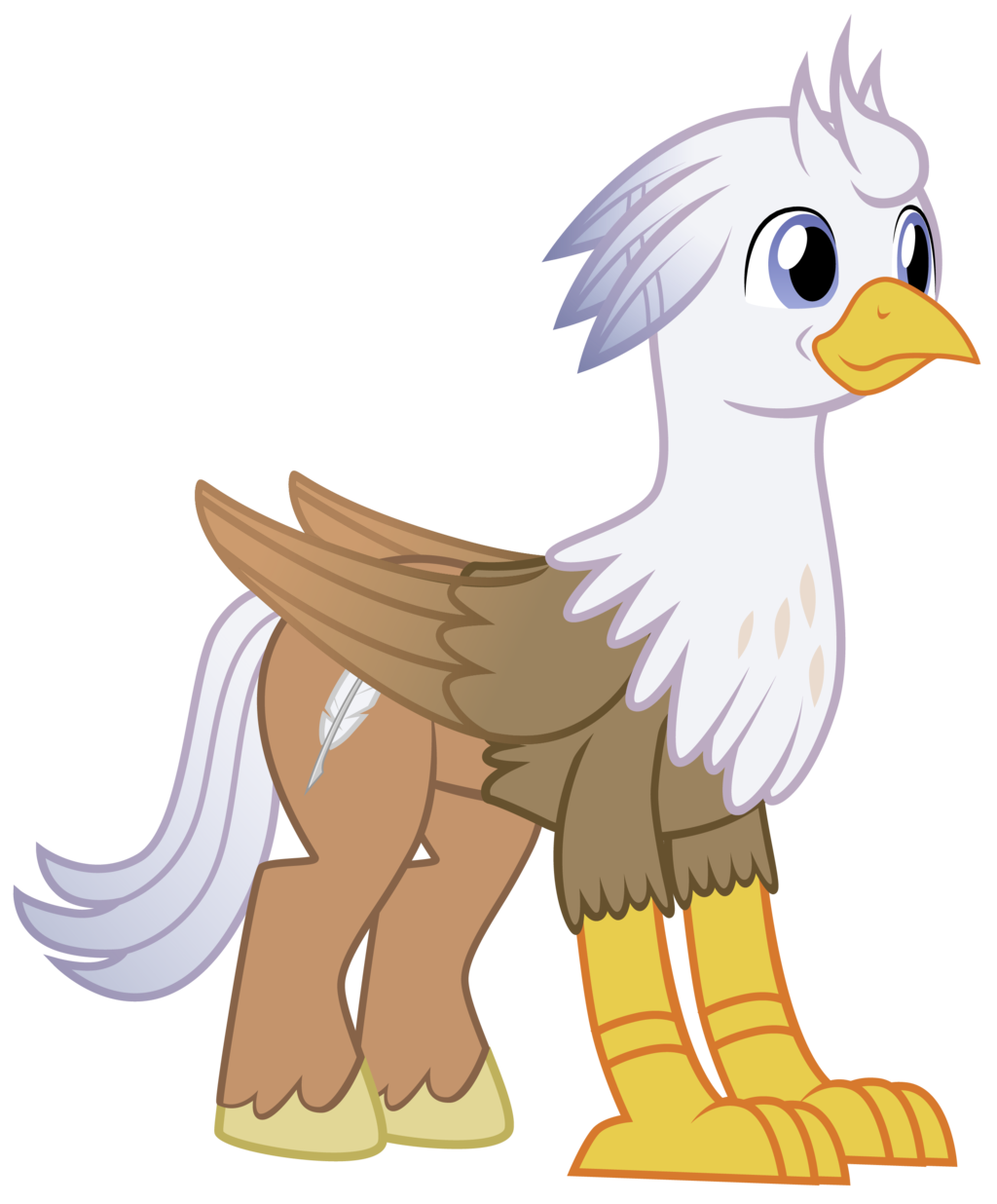 Comic artist, reviewer, universal punching bag. Silver Quill goes by many titles and some of them are even complimentary! Beginning with fan comics in 2012, Silver Quill gained an audience that would eventually support his Youtube Channel to over 113,000 subscribers. He now writes reviews and editorials on Equestria Daily while producing his "After the Fact" review series. Babscon was his first Brony convention and he's made an effort to attend every year since. And for the record, he was a hippogriff before it was cool!
Josh Scorcher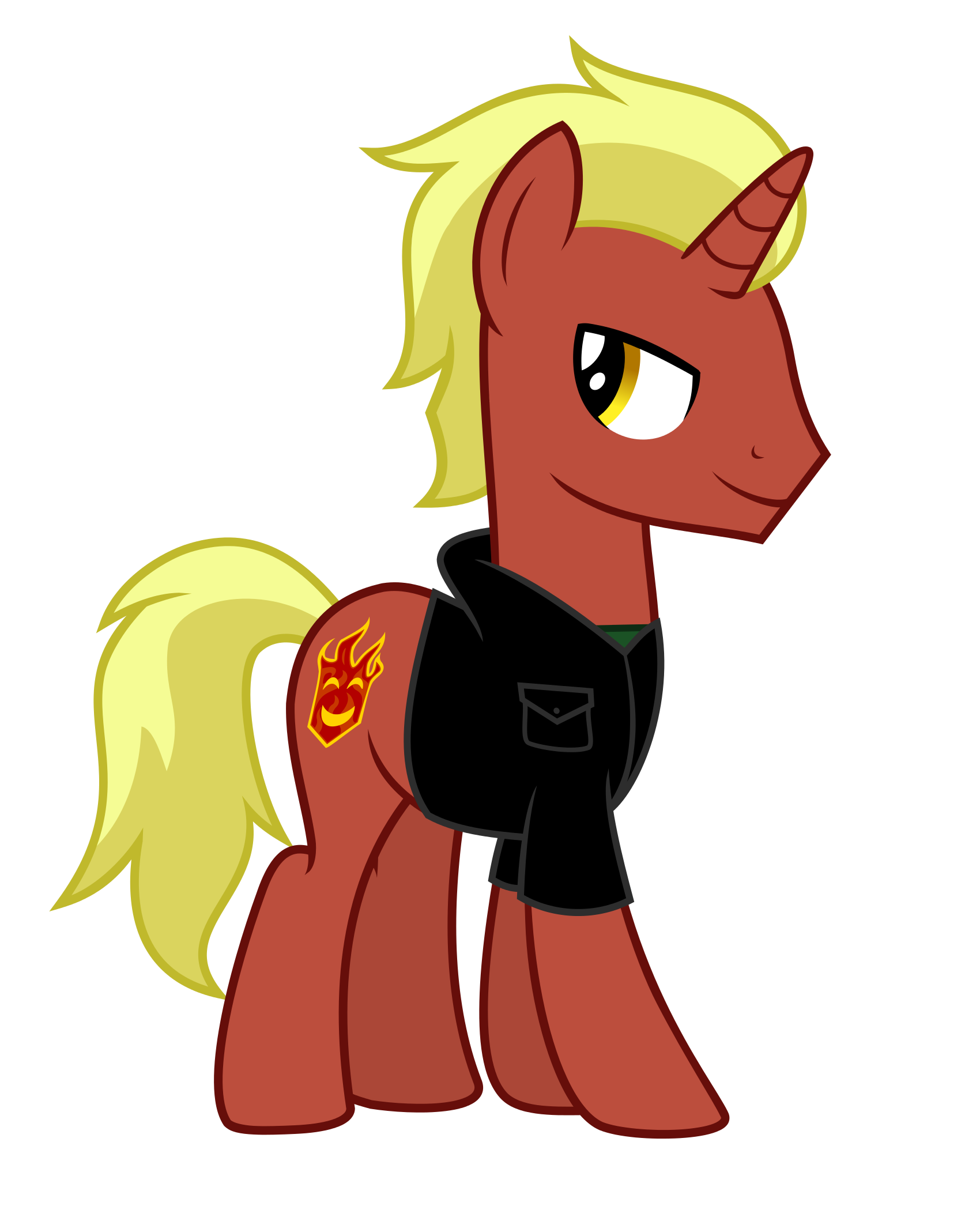 KABOOM! The Fiery Prince of Brony Analysis is here to make jokes, fanboy over Celestia, and generally take ponies way too seriously! Starting his YouTube channel in 2010, he's grown to have one of the most popular Brony Review shows. He's also one of the main writers and managers of TF2 Analysis Anarchy. Also one of the founders of FOB Equestria, where all things military are ponified.
Dr. Wolf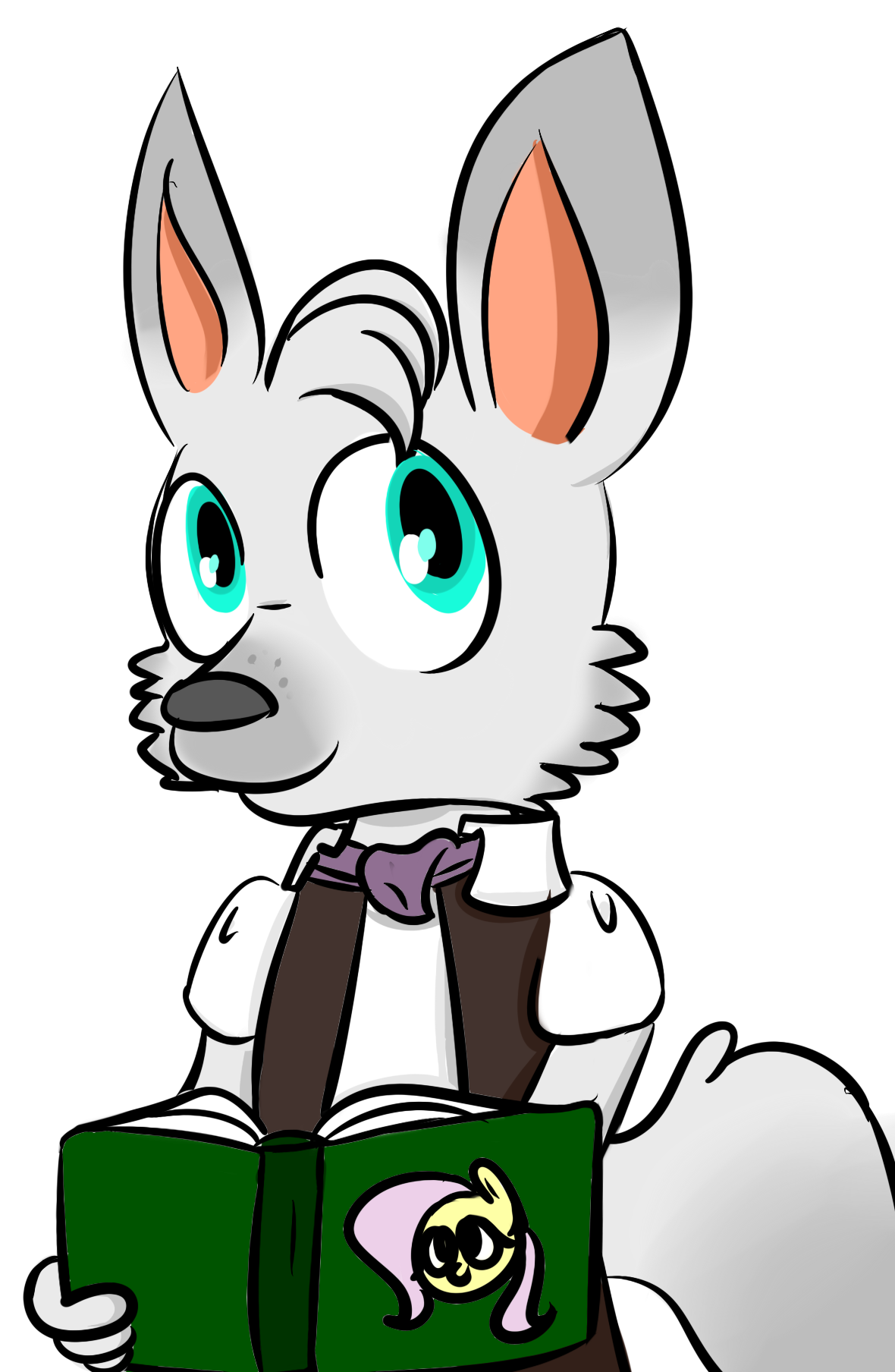 Greetings and Welcome Everyone. Though many know DRWolf through Reviews and Analysis of MLP, many others enjoy the ongoing "TF2 Analysis Anarchy" series as well as the long list of Dramatic Readings he's put together of MLP Fan Fictions from the community. He actually started a Youtube channel to work on his voice acting, but it's still a lot of fun to find what inspires him about MLP. The show and the fandom surrounding it has become rather intriguing. Quite unlike anything that he has come across before. Perhaps if you stay awhile, he can help you to find some inspiration too.
Dusty Katt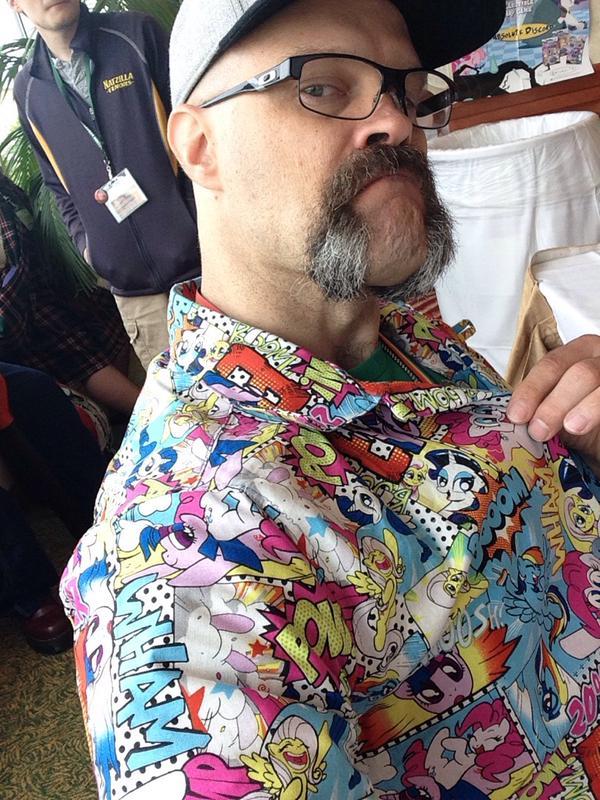 What more can be said about the man? Poet, artist, voice actor, athlete, curmudgeon, and all around teddy kitty. And if you believe all that, he has a bridge in Trotingham to sell you. Dustykatt is many things, he's been in documentaries about the Brony phenomenon. Done acting in a student film, been in a Metallica music video for their latest album. Built custom motorcycles, made guitars with his bare hands, trained as a professional wrestler and competed in college athletics. All of this might make him very manly, but none of it makes him as proud as when he raises hundreds of thousands of dollars for charities around the world when he auctioneers at conventions. Or when he helps those affected by bullying as he once was as a child. You can see him in the ever popular Bronies React series on Youtube, voicing characters in various fandom animation projects as well as cooking on his own popular channel. Just search "Manliest Brony in the World."
ACRacebest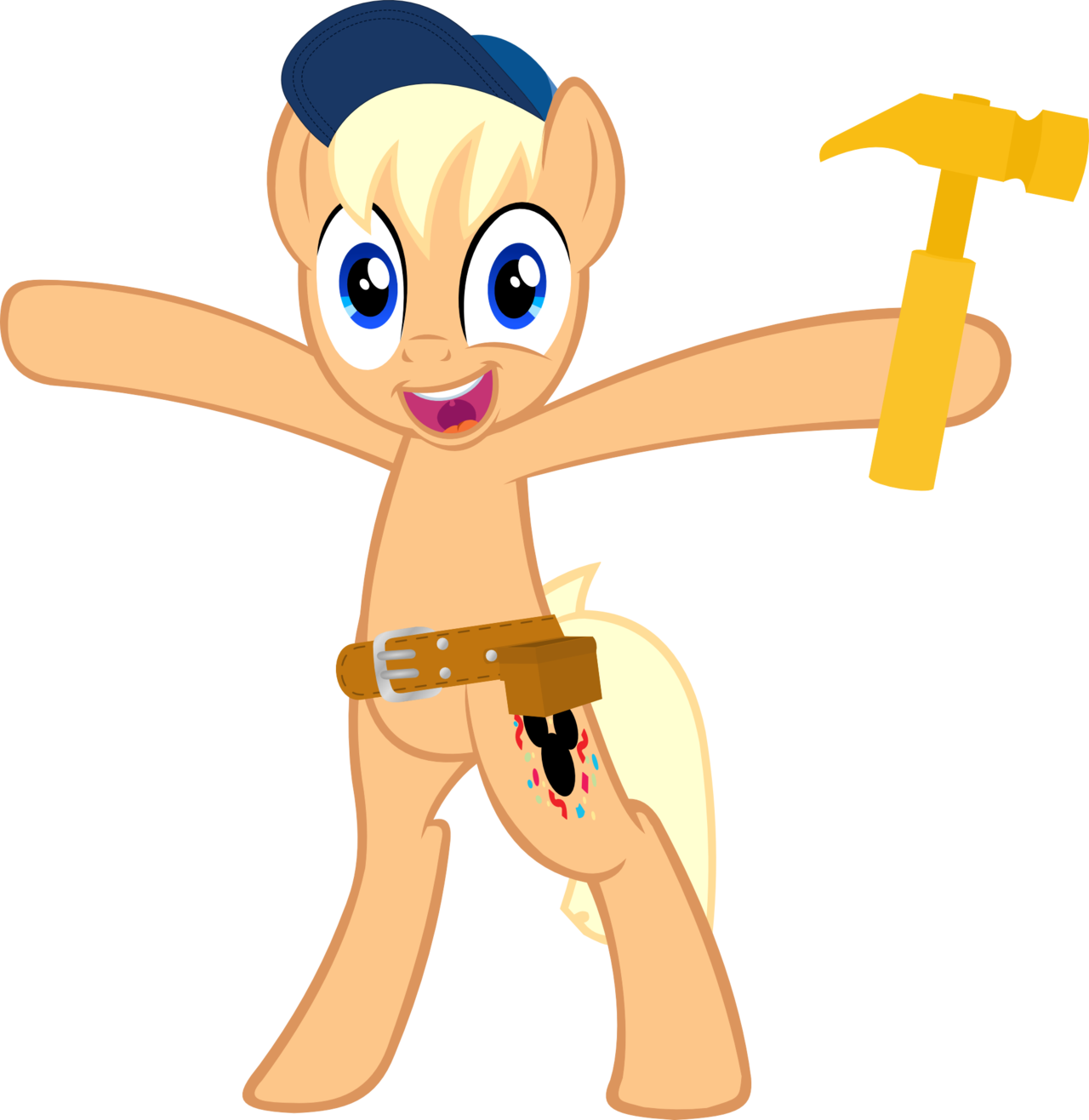 From comedic skits to demolition derbies, and song parodies to PMVs, ACRacebest is known for many things. He's best known for his Bronies React series. With over 100,000 subscribers and appearances on national television, there's always a story to tell and a laugh to be had. Keep an eye out, you never know when he'll have his camera out filming for his convention vlogs. Just don't ask him about Zootopia. Please. We're begging you.
Saberspark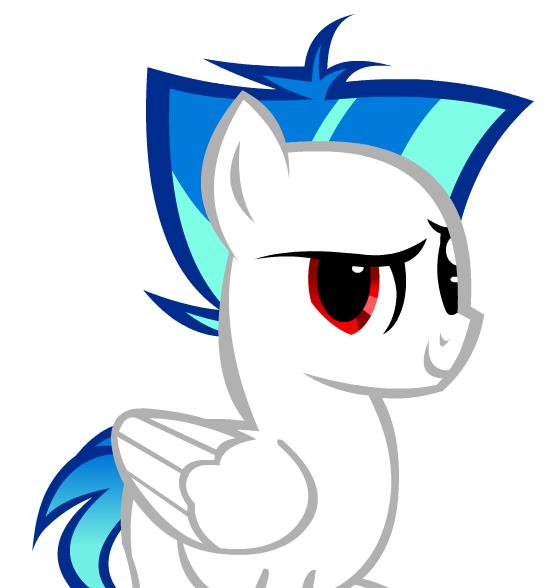 Saberspark ($@B=R$P@RK if you are referring to his DJ handle) reviews cartoons on YouTube and acts like a crazy man-child at conventions.
ToonKriticy2k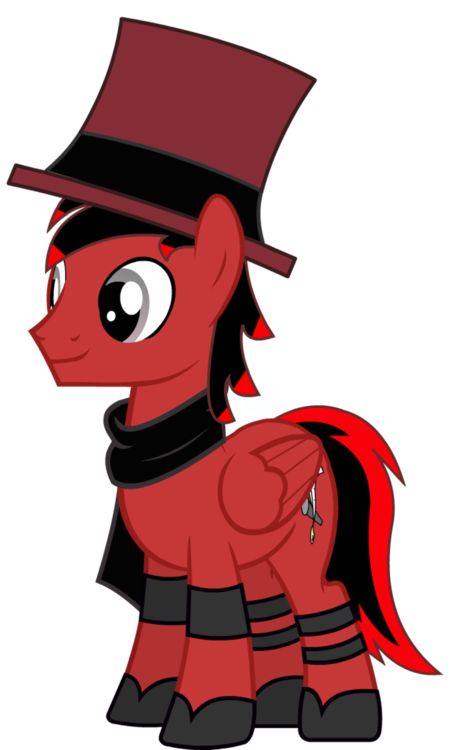 Chicago's Colt of Personality is a jack of all trades, master of few, ToonKriticy2k brings a level of excitement as not just a reviewer but as an entertainer and podcaster with his Roundtable is Magic series. You can also find him on Dr Wolf's TF2 Analysis Anarchy series as the BLU Soldier. He has an ear to the brony reviewing community and provides his own brand of witty "educainment" to all those who watch. And of course, wherever he goes, his alter ego CarToonZ is not far behind. He is there for YOUR entertainment!
Corpulent Brony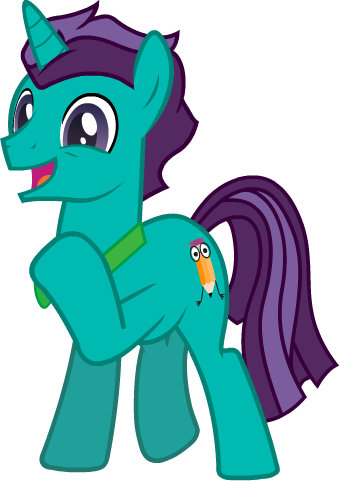 Corpulent Brony is a fun guy who likes to make videos about our favorite horses. Sometimes analytical but always facetious, this king sized bundle of fun also co-hosts the Equestria Now and PFC podcasts and occasionally writes articles for fandom publications, such as Horse News.
Argodaemon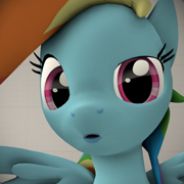 Having joined the fandom back in early 2013, Argodaemon started using Source Filmmaker to make short animations to pass the time. Since then, he has built quite the name for himself on YouTube as a 3D animator, artist and teacher. While well known for videos like "Leaving the Stable", "Luna's Banishment" and "Remembrance", he also spends his time creating content on DeviantArt and running weekly streams for those looking for help in SFM, video creation or just to have a good time.
Magpiepony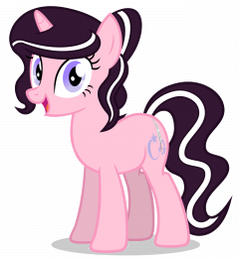 Known for her continuing series "Princess Trixie Sparkle" and "Pinkie Tales"—both have between 500,000 and 3,000,000 views per video—Magpiepony is almost as excited as we are to be a part of BABSCon 2017 this year!
WeimTime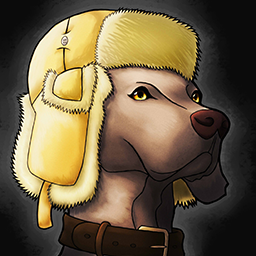 WeimTime is an avid producer and runs the channel and business weimtime.org. They are 18 people strong and are known for their Synthesia and the Weimtime Plays series as well as a variety of short animations. WeimTime has gone from a single YouTube channel at 155,000 subscribers to a fully-fledged micro production company in his area. They have produced content from a social media commercial for EQD to charity album promotional videos. WeimTime knows business, but also how to have a good time, kick back, and enjoy a good cigar. If you come to BABSCon, maybe he will share one with you too.
The Chocolate Pony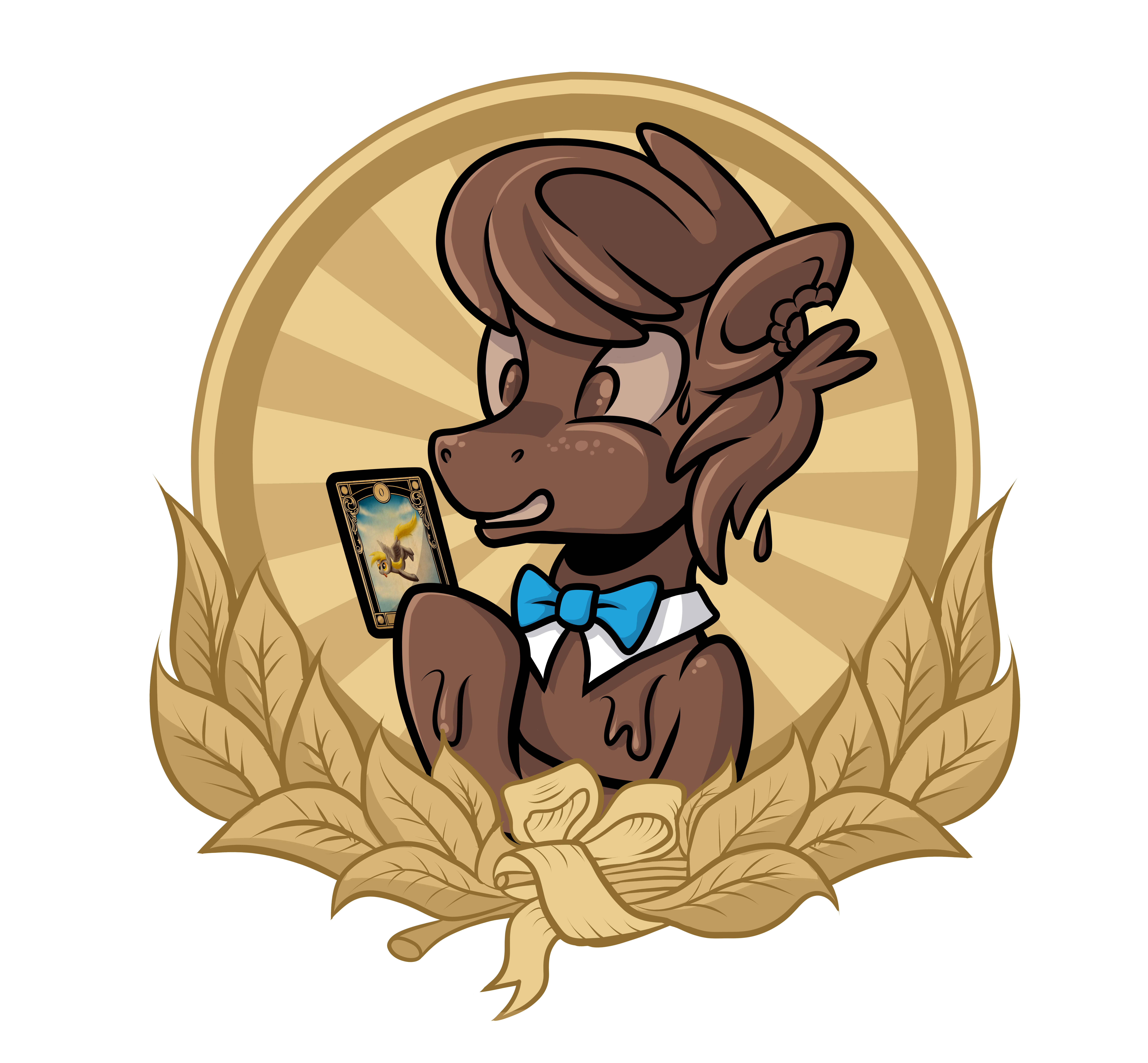 Called "the Renaissance man" by Tabitha St Germain, this artist known in the fandom as The Chocolate Pony and SouthParkTaoist has been creating tarot decks and card games. These include "Horse Famous," "Pony Racing," and "Changeling". The Chocolate Pony is known for his academic panels on fandom culture and narrative art history, as well as hosting hosting numerous podcasts. He designed BABSCon's own little Silver Span mascot!
The Paper Pony

These amazing artists are very well-known throughout the fandom and beyond for their amazing 3D paper creations. From show art, to private commissions, to OC commissions, and especially their charity work, husband and wife duo crafting team The Paper Pony will return to BABSCon this year! Besides selling examples of their amazing work in our vendor hall, they will also host a workshop where aspiring artist can receive tips on how to create 3D paper art!
Lochlan O'Neil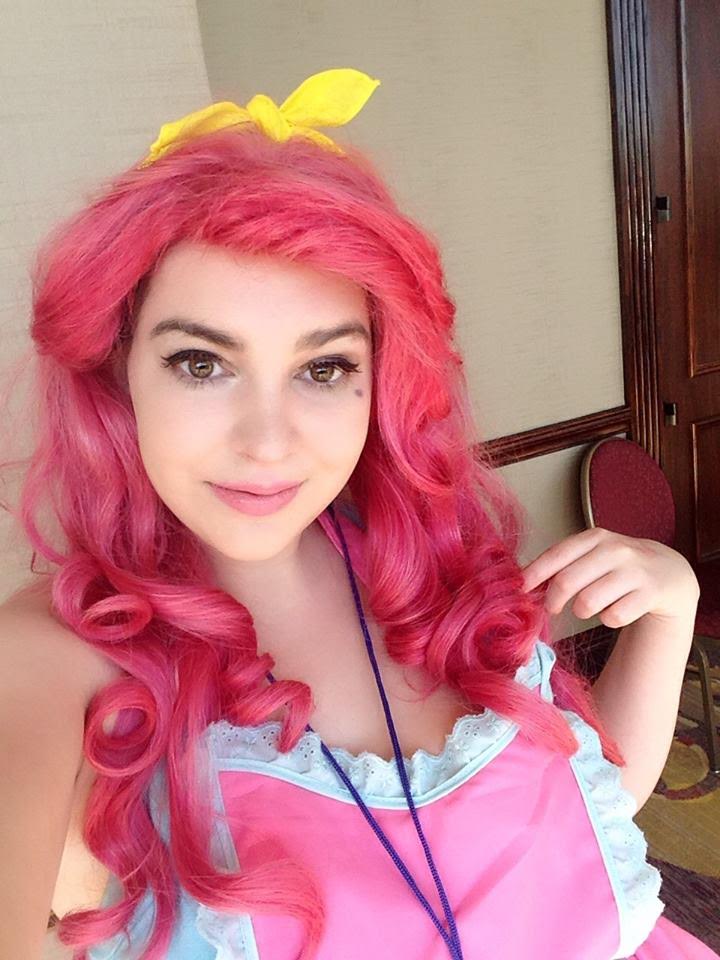 Lochlan O'Neil is a professional actress, voice actress, and model hailing from Northern Colorado. She has been working in the entertainment industry for almost six (6) years now and loves every bit of it. Aside from acting, Lochlan spends a majority of her time sewing and designing costumes. Lochlan's talent with cosplay and ability to portray different characters has allowed her to travel to different conventions across the country running all kinds of panels and events. She has done everything from birthday parties to in character panels to arm wrestling for charity in six inch heels, and is always up for trying something new.
Rabbit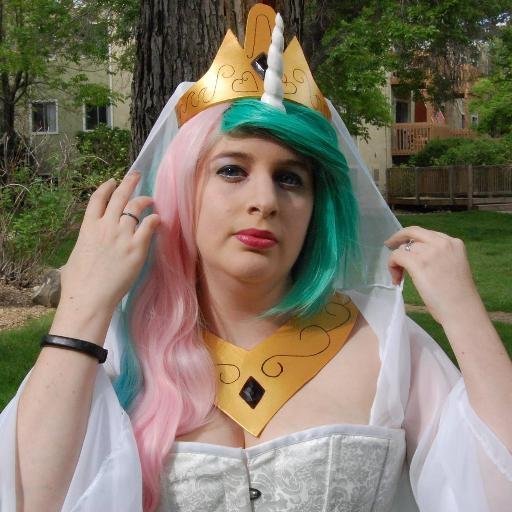 Rabbit has been in the cosplay community for over fifteen (15) years and ventured into the MLP Cosplay community four (4) years ago. She has won several awards for her costumes, judged several contests, and enjoys spending time at conventions teaching others about cosplay. As of late, Rabbit can be found working with other cosplayers, teaching, dressing up, and having an all around fun time at every convention she goes to.
Selfie Snapshots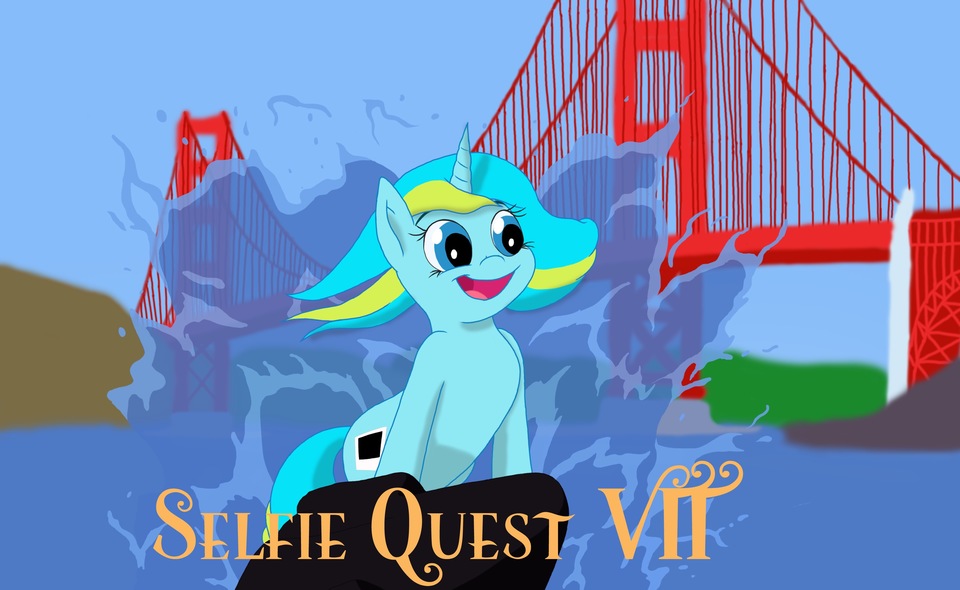 Selfie Snapshots aka The Selfie Pony is the fandoms official Princess of Selfies (Larson Approved) join her in her never ending "Selfie Quest" to capture the fandom in selfies. Will you be in one? Will you help her in her quest? Will Larson finally give you your wings and horn? Get a selfie with Selfie and find out!