Community Guests
Bay Area Brony Spectacular
A My Little Pony Fan-run Convention
April 10 - April 12, 2020
The Best Guests From Around the Fandom!
Each year we bring in artists, animators, crafters, game makers, and YouTubers from best parts of the fandom and give them the spotlight at BABSCon. From panels and special events to games and sneak peaks, our Community Guests add a whole new level of awesome to BABS.
Dana Simpson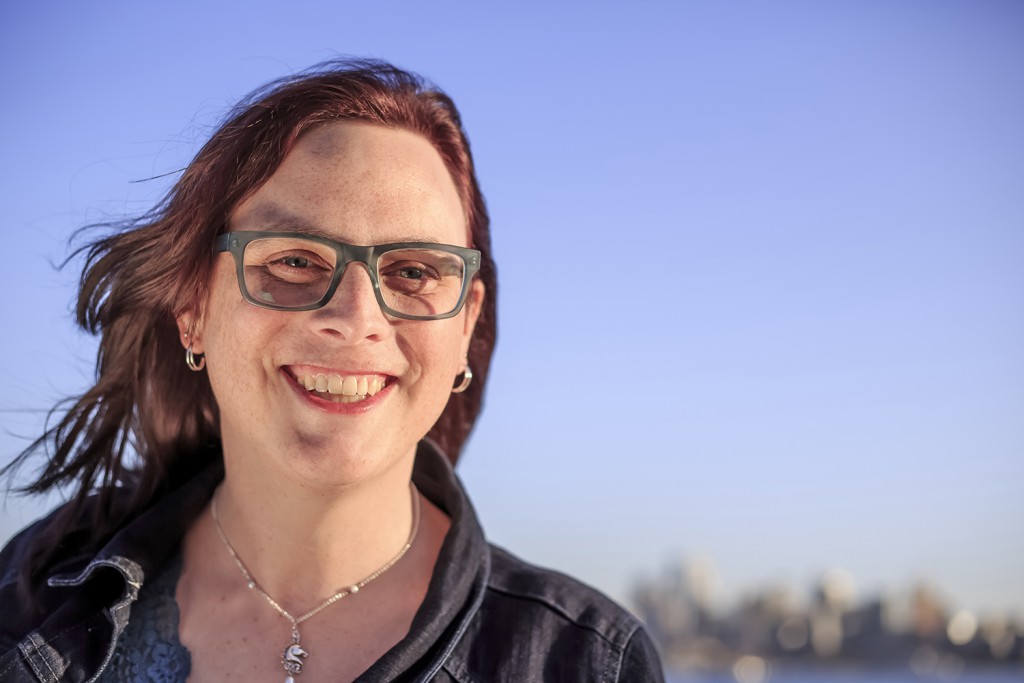 Dana Simpson is the bestselling creator of the comic strip and graphic novel series, "Phoebe and Her Unicorn." It's won some awards and stuff. She also used to do a webcomic called "Ozy and Millie."
Twitter Facebook
Cosmic Melody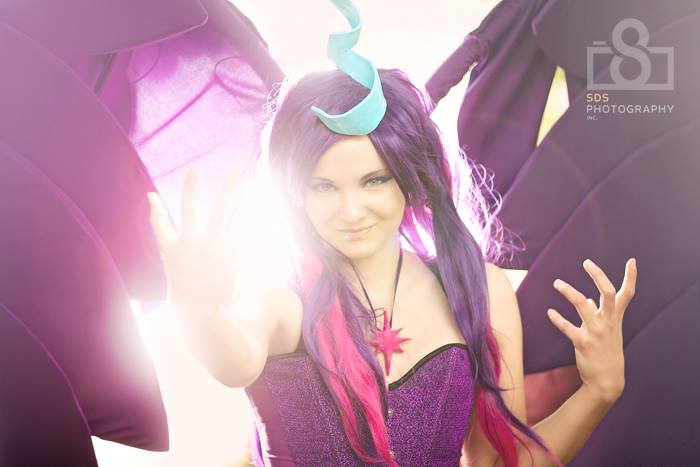 Hobbyist cosplayer, board game enthusiast, and physicist, Cosmic Melody began her cosplaying journey at her first BronyCon in summer 2012. Since then, she has worked hard to learn new skills and create a wide variety of custom costumes. Cosmic Melody is most often recognized for her Adagio Dazzle, Countess Coloratura, Midnight Sparkle, and Princess Luna cosplays.
Cosmic Melody also goes by Laura and is a regular member of the Semi-Perfect Podcast. At BABSCon you can probably find her in the vendor hall spending an irresponsible amount of money on pony plushies.
Twitter Facebook Instagram YouTube
My Little Jedi

We are a stable of people who love My Little Pony and Jedis. We have merged our two loves into one great expression of friendship and magic!
Facebook
TwinkiePon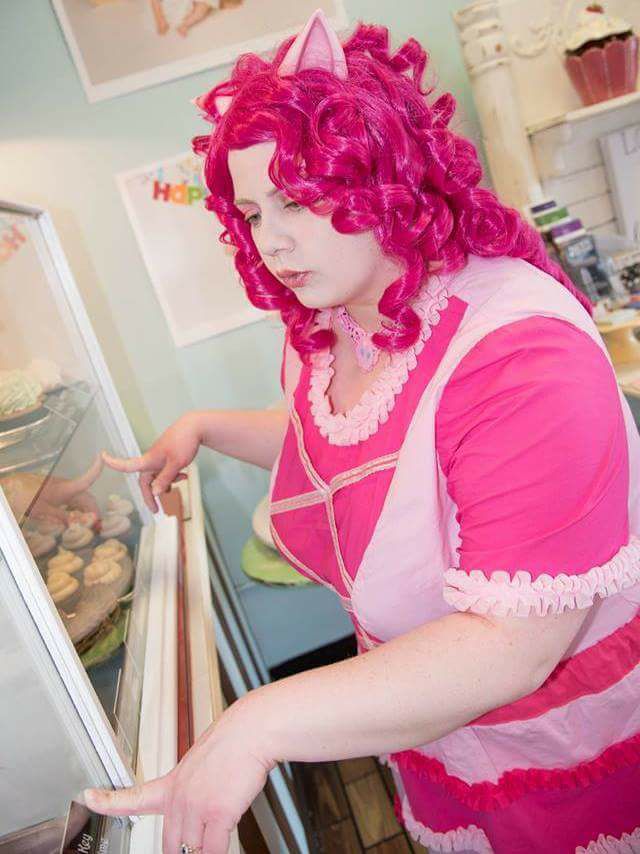 TwinkiePon has been a cosplayer, actor and panelist since 2012 - like her favorite character, Pinkie Pie, she loves to spread positivity and optimism. Since starting, she has completed over thirty cosplays, has competed and won awards in contests and traveled all over the country for conventions and events. While she has branched into multiple other fandoms, My Little Pony has a special place in her heart and she's thrilled to be at BABSCon to share her love of ponies and cosplay with everyone here. An advocate for both plus size cosplayers as well as cosplayers with disabilities, TwinkiePon believes cosplay is for everyone!
Twitter Facebook Instagram
Clockwork Monster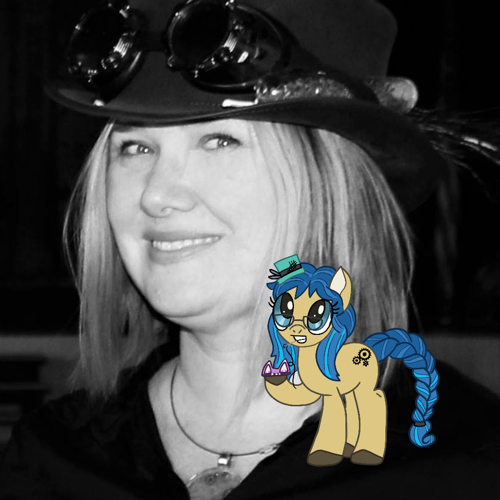 Shelly Jackson is a Northern Nevada artisan and stay-at-home mom. She has two great kids, one who is a dinosaur and another who is a young mad scientist. She travels to Steampunk Conventions and brainstorms wild ideas at the kitchen table with her engineer husband, and when they are not playing dress-up she helps run High Desert Steam. She has taught at Copper Cat Studio, Sew Together and at many conventions and expos in the region, and her work is featured in many local stores and galleries. She would rather be in the scrap yard or workshop than at an art show, though, or surrounded by friends talking about their art and collaborating on large collections.
Twitter Facebook Instagram
Midnight Sonata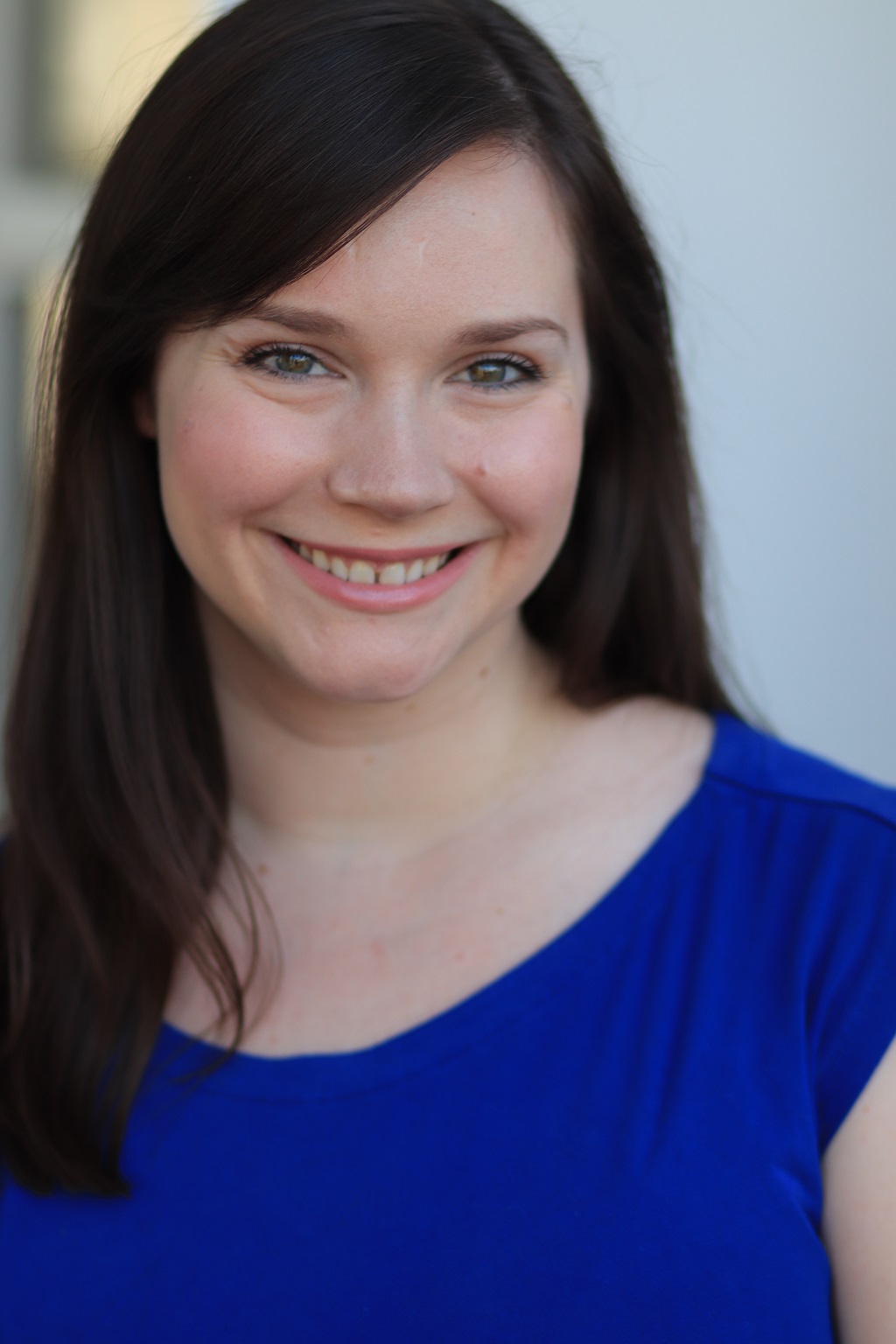 Katie Patterson is a former military brat who is a serious lover of all things spooky… And cats. Katie graduated from New York Film Academy in 2013 where she got her Associates Degree in acting, and in 2014 she got her first associate producer gig working on the epic sci-fi short film, "Outpost." Some of her most recent credits include the short films "Coal Hearts"" and "The House on High Hill", and Mrs. Kruger in the online series "Monster Therapy." Katie first got started in the fandom as the voice of Screwball, Apple Blossom, and Fluttershy for the finale episode in the online audio drama, "Daughter of Discord" - where she met her future husband, DaWillstanator. Now Katie is super excited to be producing her own short film that she wrote and starred in titled "Only You."
Twitter Facebook Instagram YouTube
Chocolate Pony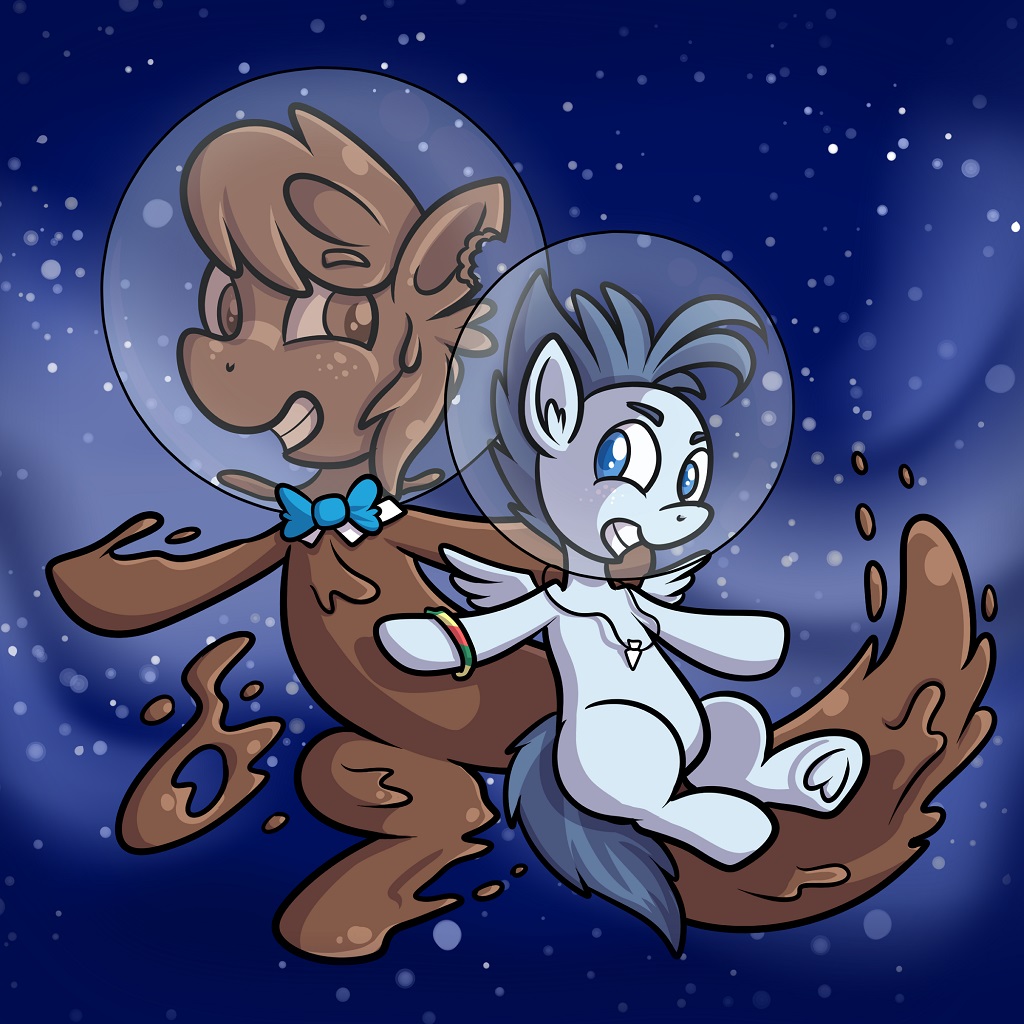 Called a "Renaissance Man" by Tabitha St. Germain, Chocolate Pony (SouthParkTaoist) is an artist in the fan community known for their art, tarot cards, enamel pin and flag designs as well as their academic style panels at conventions on the topic of fandom and narrative art history. They currently host the Zootopia Minute podcast and known for their research on the history of conventions. Choco Pony was the original Design Head for BABSCon having design the logo, mascot Silver Span, and other assets. Outside the fandom they studied genetic biology and neuroscience at Johns Hopkins University and is a published author with History Press and Arcadia Publishing.
Twitter
Renard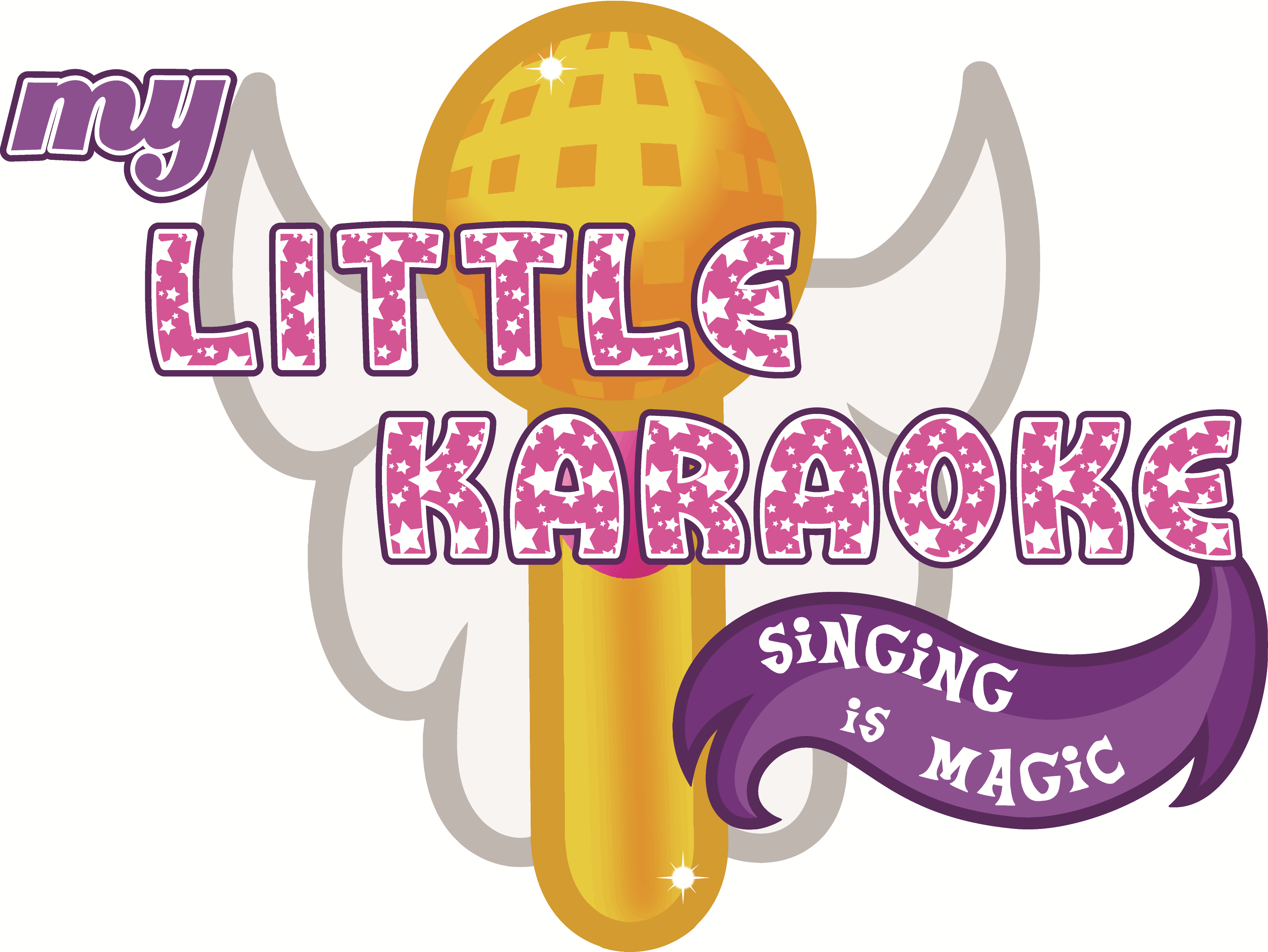 My Little Karaoke is a music game in which you can sing along more than 750 pony tracks, both from the show and from the community. Up to 6 players can partake in a friendly competition, scoring points depending on singing accuracy. Grab a microphone and get the party started!
Twitter Discord
DRWolf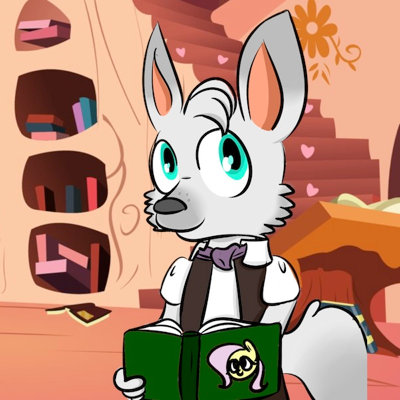 It's a lot of fun finding what inspires me about MLP. This show and the fandom surrounding it has become rather intriguing. Quite unlike anything that I have come across before.
Perhaps if you stay awhile, I can help you to find some inspiration too :)
Facebook YouTube
Foal Papers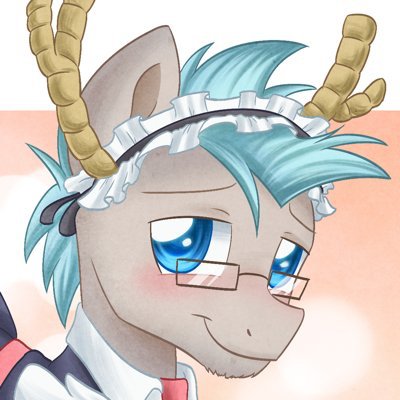 Foal Papers, known (occasionally affectionately) as Foaly or "that Brit," has been a fan of candy-colored magical friendship horses since early 2011, when he was supposed to be studying for final exams and so was naturally open to any and all available online distractions. The pilot episode left him intrigued; by "Winter Wrap Up" he was hooked.
Since then, he's presented on the links between MLP:FiM and Greek mythology at both academic conferences and fan conventions around the world. At the latter, he's also moderated discussion and Q&A panels with many of the Powers That Be of the franchise, co-hosted a plethora of charity auctions that have collectively raised hundreds of thousands of dollars from generous pony fans for excellent causes, and generally run around as a community guest in a perpetual unspecified hurry whilst looking politely befuddled. Online, he's participated in a variety of livestreams and shows, been active in shaping the fan community on Twitter, and tracked the fandom's charity and convention undertakings using a variety of spreadsheets. Mmm. Spreadsheets. Oh, and somewhere in there he also managed to pass those pesky finals.
Foaly enjoys tea and Jaffa cakes more than can possibly be healthy, and is uncomfortable yet vaguely amused describing himself in the third person. When he's not getting ejected from libraries for smelling the books or tweeting too much on @foalpapers, you can find him raising prizewinning alpacas for the indie lamini racing circuit, and writing shameless fibs in his autobiographical blurbs. Be excellent to each other.
Twitter
WatchPony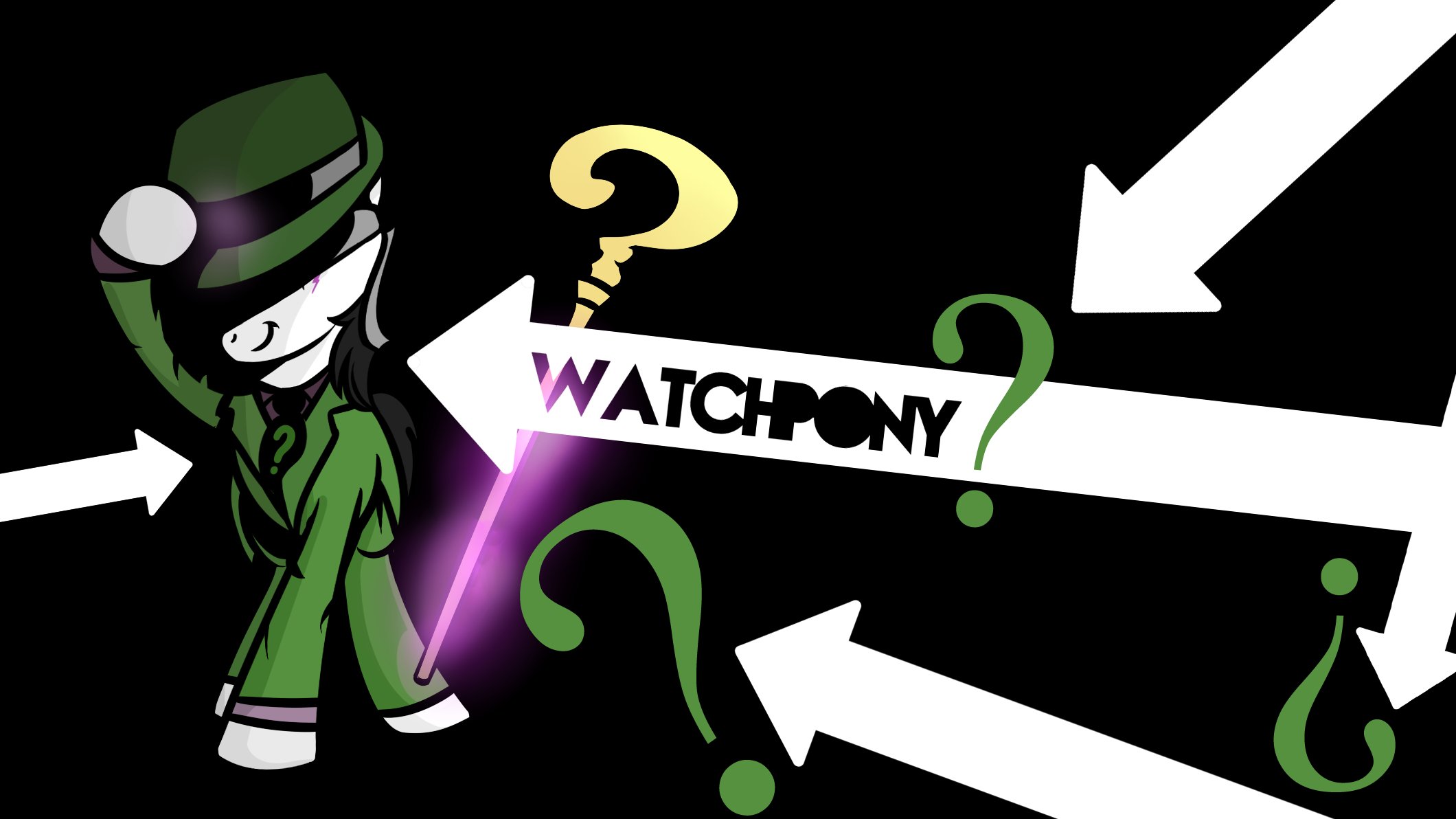 Rodrigo is the creator of WatchPony and WatchPony.com best known for their Top 10 videos, showcase videos of episodes and fanart, and Fact5 videos about various community guests. He and his team plan to watch anything and everything "pony."
Twitter Facebook YouTube
IceHeart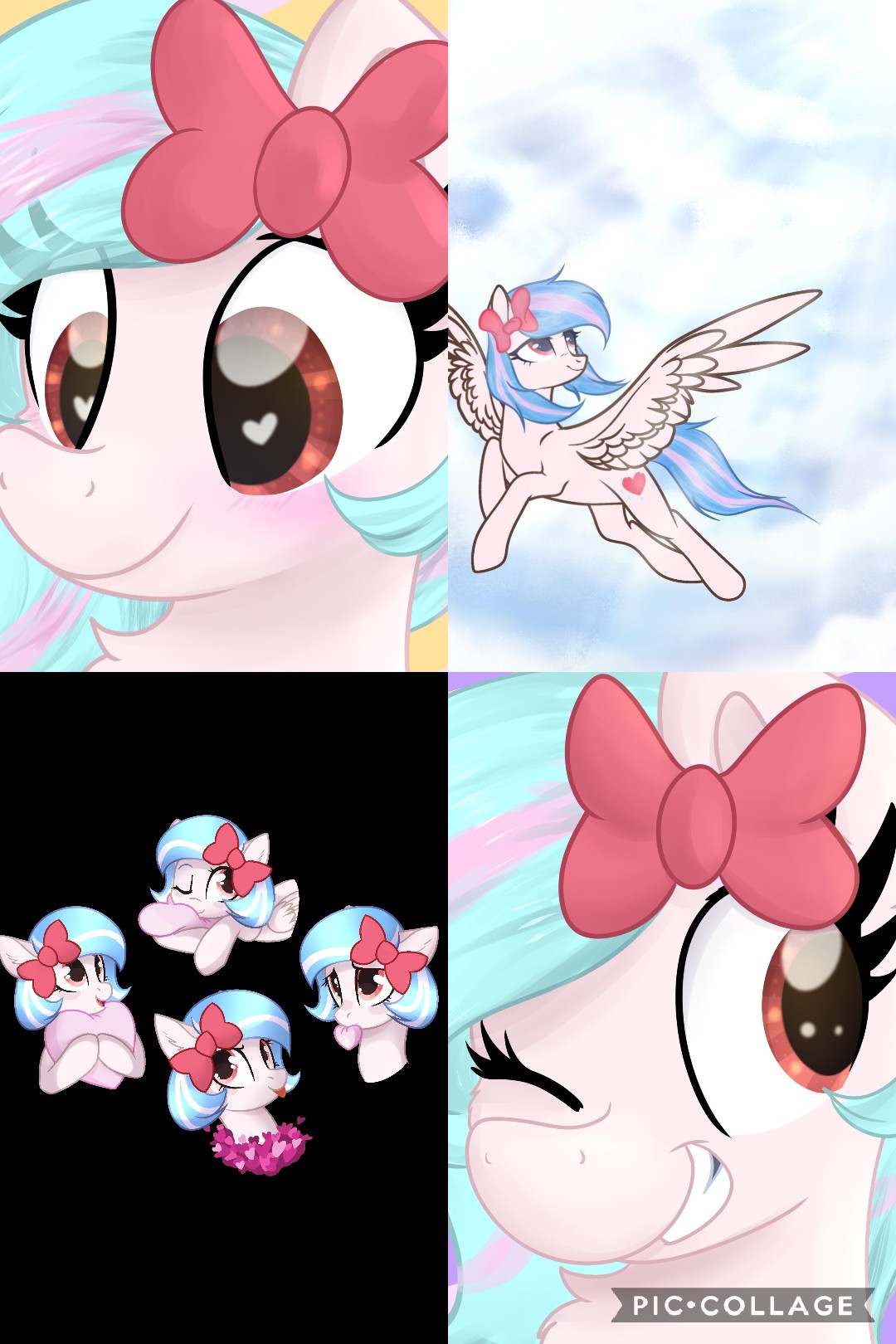 I'm Ice Heart! I've been a fan of the show since 2010 and am the newest member of the WatchPony team. I specialize in script writing and help out with the livestreams. I'm also part of a partner channel with Rodrigo from WatchPony. it's called WatchHeart, where we share the dynamics of a brony couple and make vlogs and pony videos.
Twitter Facebook Instagram YouTube
Cruizer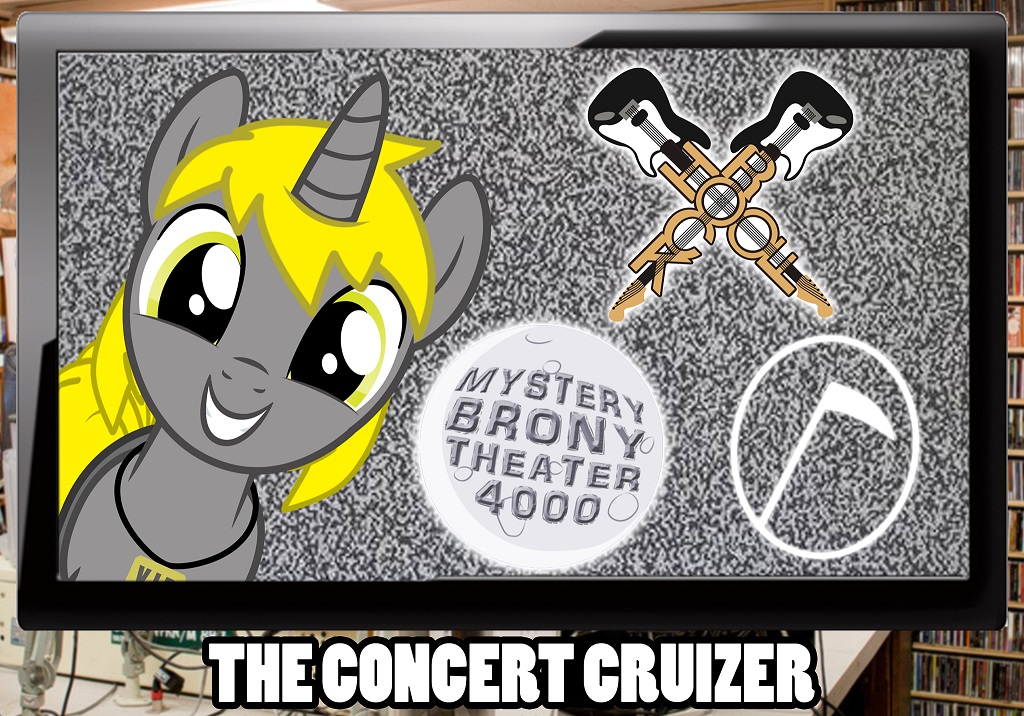 Cruizer has been a music nerd for most of his life. He's been going to concerts since 1998 and has since gotten involved in the music scene. Be it through street teaming, interviewing bands, or connecting musicians. And since joining the Brony fandom. He started a show called Hoof Rock where he reviews the songs featured in the series and has since collaborated with Thespio, Finn The Pony, DrWolf, Brawny Buck, and DustyKatt. He is also a commentator on Mystery Brony Theater 4000 and has 3 interview shows. Con Stars, Fan Favorites, and Interview from the Pit.
Twitter Facebook Instagram YouTube
The Railroad Bronies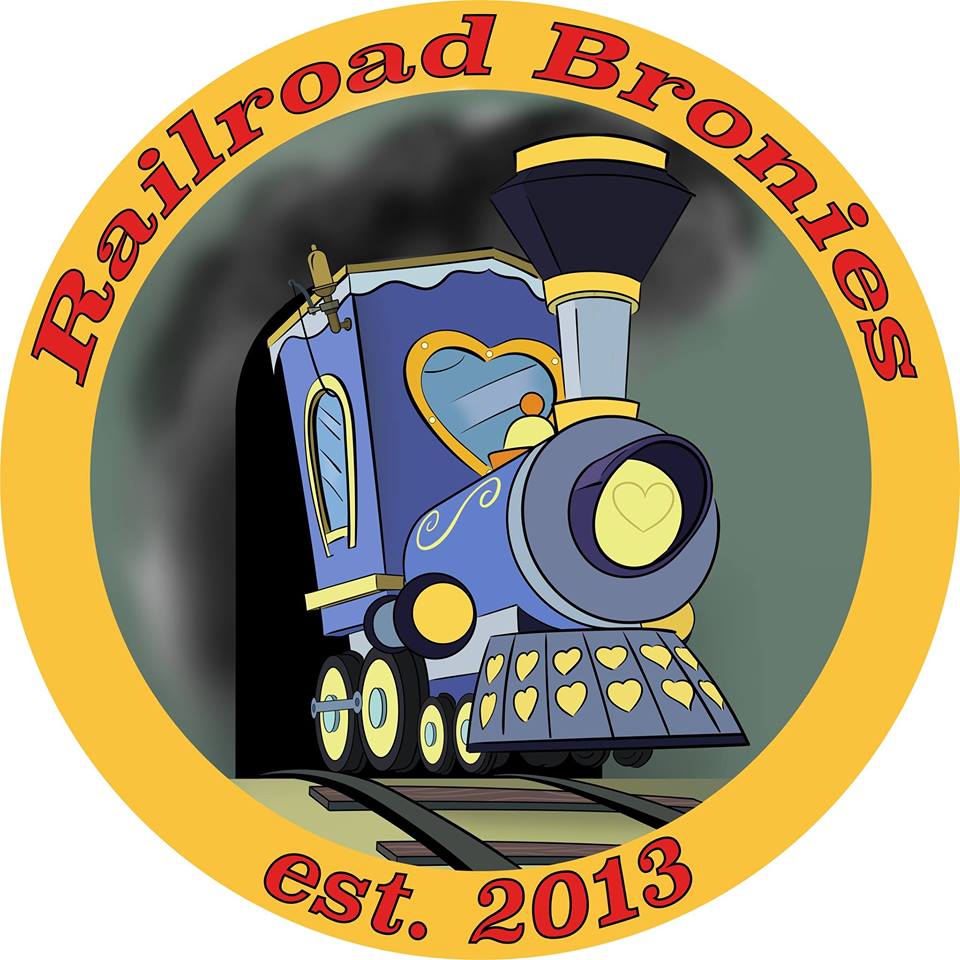 Who are we? We are Bronies: A fandom who watch and enjoy My Little Pony Friendship is Magic created by the talented Lauren Faust and worked on by many amazing artists, writers, and composers. It is a show for little girls, but meant for families to enjoy together and we Bronies are, in a way, family.
In our fandom—just like any other fandom—there exist sub-cultures within it.
We are not only fans of MLP:FiM, we are also fans of the railroad. Anything train related: steam, turbine, diesel, electric, or anything that runs on a rail. Doesn't matter if it's American, European, Japanese…anywhere in the world is fine.
Those that truly enjoy both MLP and the railroads, young and old, are welcome here to share what they love the most about both.
As long as it's pony, or trains, or bonus points if both together, all are welcome here in the Railroad Bronies!
Twitter Facebook YouTube
Fire Pro Comedy Alliance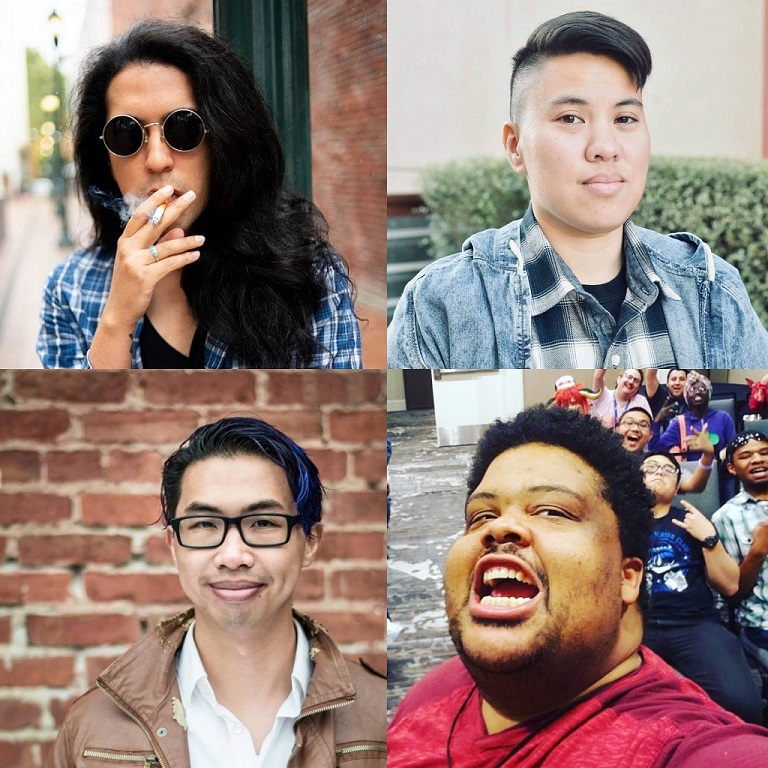 Often mistaken for an aquatic, legendary Scottish monster, Nessie Helhammer is a non-binary stand-up comedian and performance artist from the San Francisco Bay Area. Three-time winner of Anime Expo's Late Comedy Showdown, two-time attendee for Dir en Grey concerts, and one time winner of an online match on Dragon Ball FighterZ, Nessie has been a founding member of the poorly advertised Fire Pro Comedy Alliance- a collective of experimental comedians from across California. Nessie is joined this year by Lemar Harris, Kethia Cheng, and Sharra Lou Arriola.
Twitter Instagram
Nowacking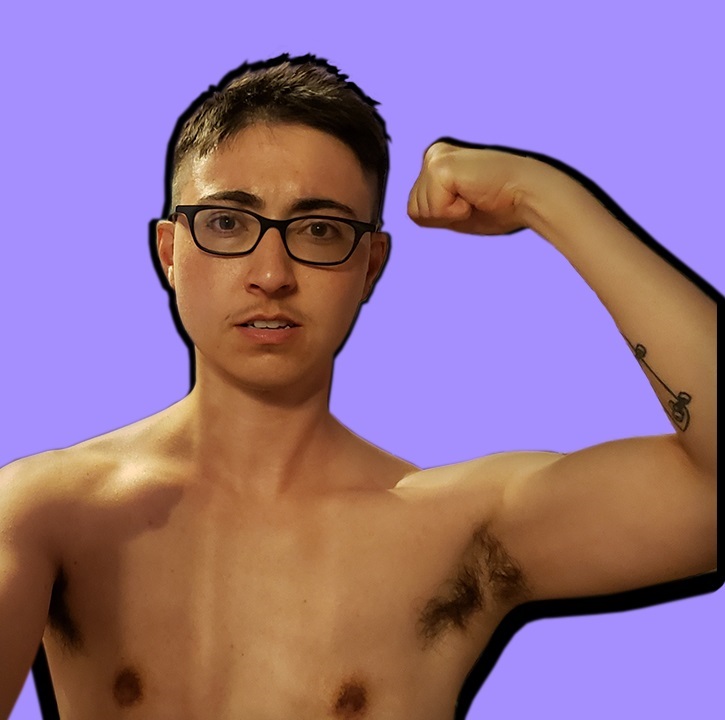 Jesse "Nowacking" Nowack is a trans actor and writer who has been working in voice over for more than a decade. He's known in the fandom for voicing Vinyl Scratch in various animations and songs, as well as playing LittlePip in Fallout Equestria: The Radioplay.
As for non-horse things, Jesse can be heard playing Daxton in the dungeons and dragons podcast "Lost In The Multiverse," as well as many anime parodies including "Yu-Gi-Oh! The Abridged Series" and "Hellsing Ultimate Abridged." He also voices Red in "Fist Master" (TeamFourStar's original animated series) and Huxley in "DieselDust." Jesse is an editor for various YouTubers including TeamFourStar, Saberspark, and JacksFilms. He spends his spare time being terrible at video games on the Twitch channel VeryExtremelyGood.
Twitter Facebook Instagram YouTube
Commentary is Magic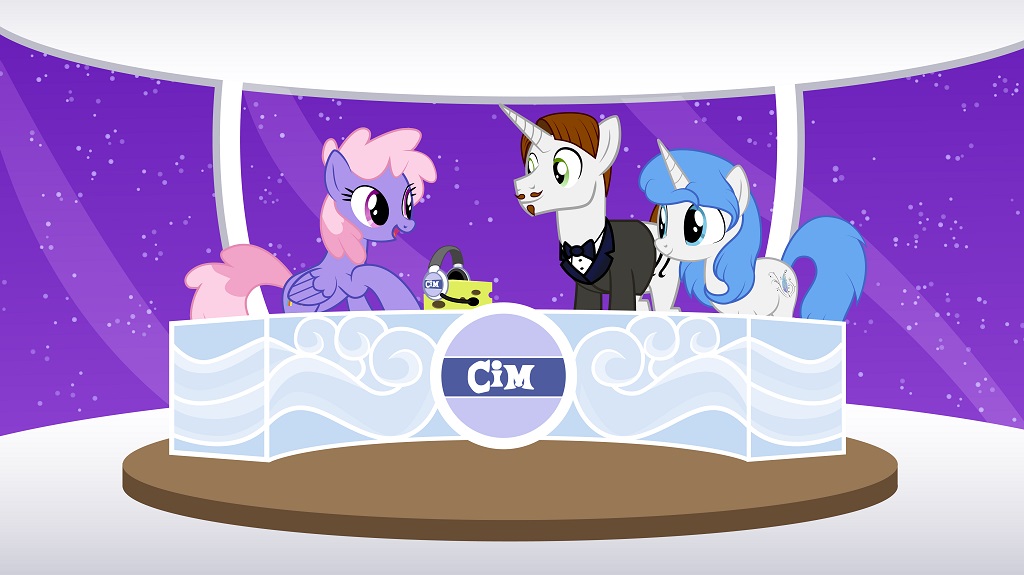 CCG Fun and Friendship with Commentary is Magic!
Commentary is Magic is thrilled to return to BABSCon 2020, bringing all the joy and excitement of the My Little Pony Collectible Card Game with them! Since 2015, CiM has focused on organizing and running livestreamed CCG tournaments (with commentary, of course!) and new player demos at conventions both pony-focused and otherwise. Additionally, their regular broadcasts on Twitch have helped to provide players of all skill levels with helpful tips and tricks, featured duels between community members, and deck ideas for a variety of playstyles. In 2018, Commentary is Magic took the lead on Organized Play for the game including organizing Continental Championships and heralding the return of Store Championships and other globally-organized events.
Twitter Facebook Twitch YouTube
EAST Corp Productions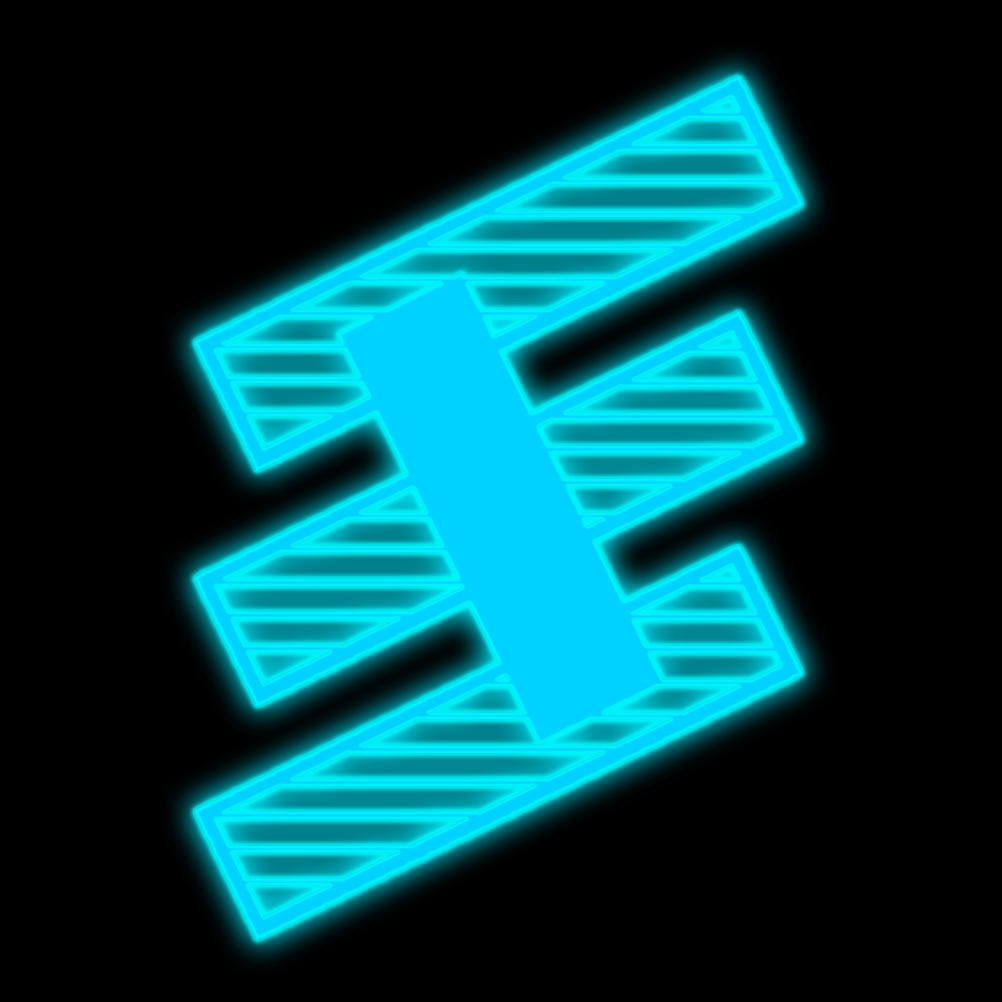 EAST Corp Productions have been creating a variety of original Fallout: Equestria radio plays and music for many years. Along with the show, many of the series are approaching their grand conclusions, including Terminal Secrets, Wasteland Survival Guide, and Confessions of a Wasteland Pony. The Balefire Symphony music collective continues to produce new music for grand battles or easy listening on a PipBuck.
The incredible team of writers, voice actors, and musicians give their all to the productions, as well as unwind with a podcast or bad fan fiction reading.
Twitter Facebook YouTube
RiffPonies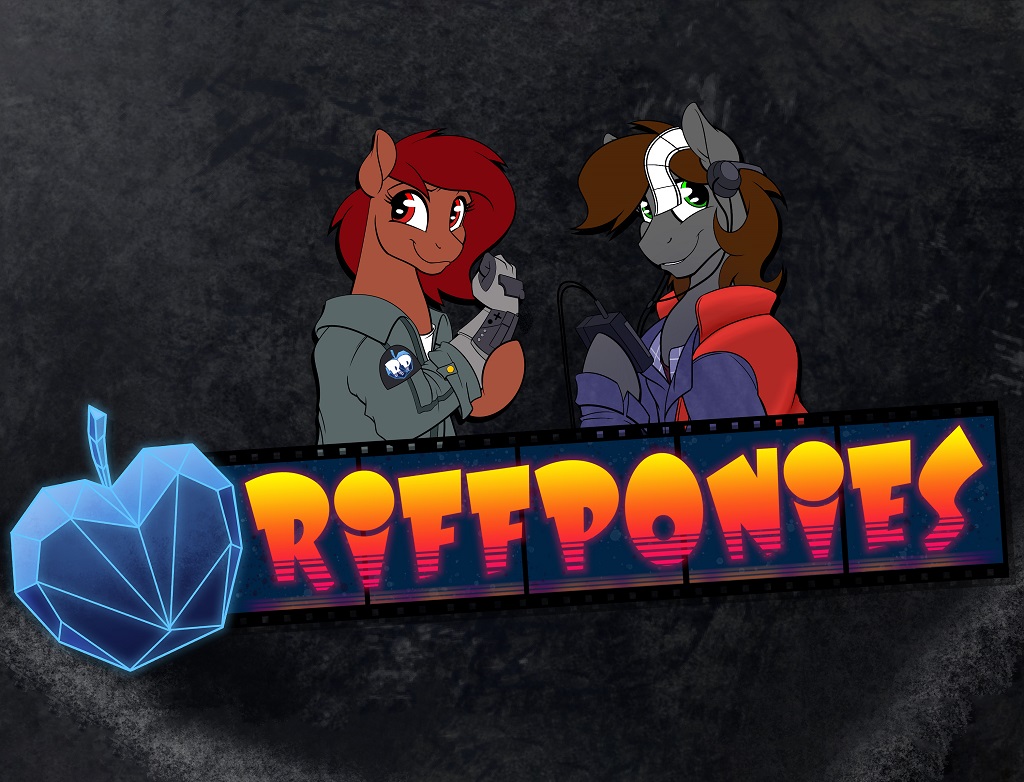 Tired of your average, everyday ponies? Now, try RIFFPONIES! Straight from the armpit of the country known as "New Jersey" comes the snarkiest panel team in the fandom, led by Pony panelist extraordinaire Thoth Penswell & Pony animator Acesential! From kazoos, to bad fan-fiction readings, to drunk Pony trivia game shows, RiffPonies is guaranteed to deliver you laughs and a few surprises along the way! 11 out of 10 horse doctors agree, RiffPonies are your go-to-guys for Pony comedy content!
Twitter Facebook
Hoof Hearted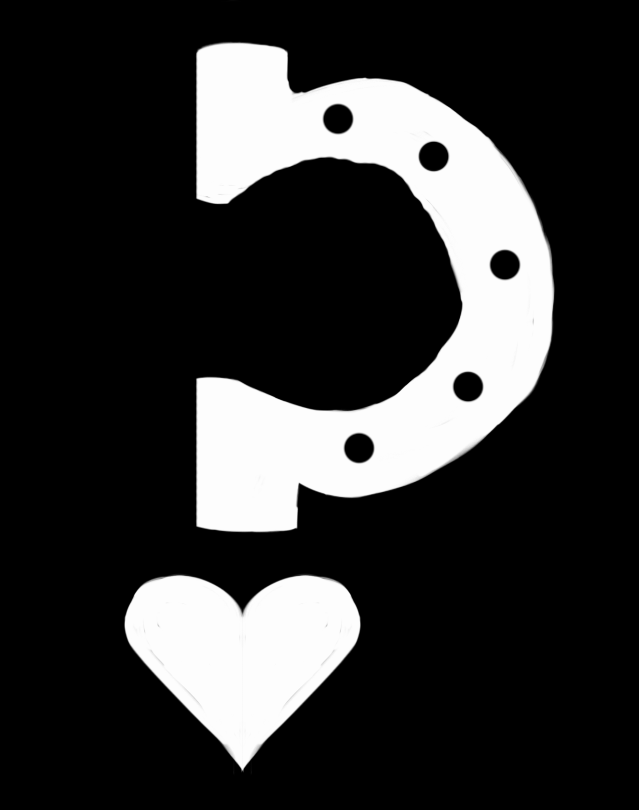 The stink is back! Hoof Hearted is a small horse media group consisting of Gregdawg, Duster Dawnhorse, and Trebird that's covered cartoons such as My Little Pony, Gravity Falls, and more! Nowadays, they mostly create parodies and host panels at conventions. You likely know them for their Read it and Weep Panel, beloved comrade Cousin Gregori, off-putting pizza box masks, and...breakfast cereal? Weird. The most important thing to know about them is that they're always down to have a good time!
Twitter YouTube
Saberspark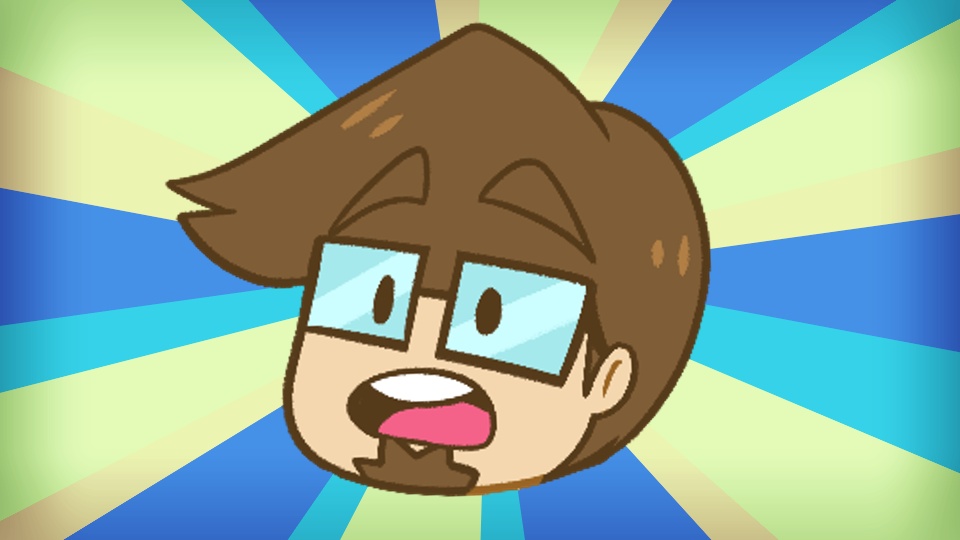 Saberspark is a Youtuber who does animation analysis and reviews on his channel. With an audience of over half a million subscribers, Saber tries to provide fun and informative content for his viewers
Twitter YouTube
ACRacebest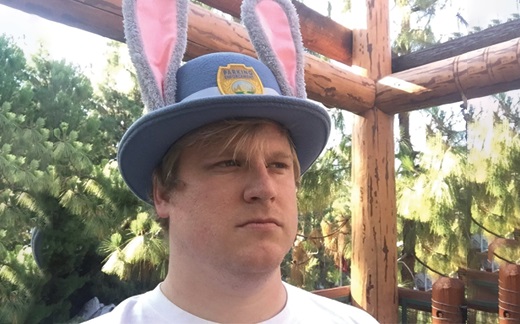 ACRacebest is a mechanical engineer best known for his Youtube series "Bronies React". He specializes in destroying cars, trying to be funny and wishing he had a pizza. With an accumulated 31 million views online, he continues to produce comedy sketches, vlogs, and more, while entertaining live audiences on multiple stages and venues. There's also rumor that he's fond of Zootopia.
Keep an eye out during the convention as Race is known to vlog his adventures.
Twitter Facebook YouTube
Clear Skies
Creator of the Roan RPG and professional game consultant out from the east-coast! Roan - A diesel-magitech tabletop adventure game that was successfully kickstarted at Bronycon and shipped world wide to bring fans of 1940s pulp action adventure together.
Twitter Website
Baron Engel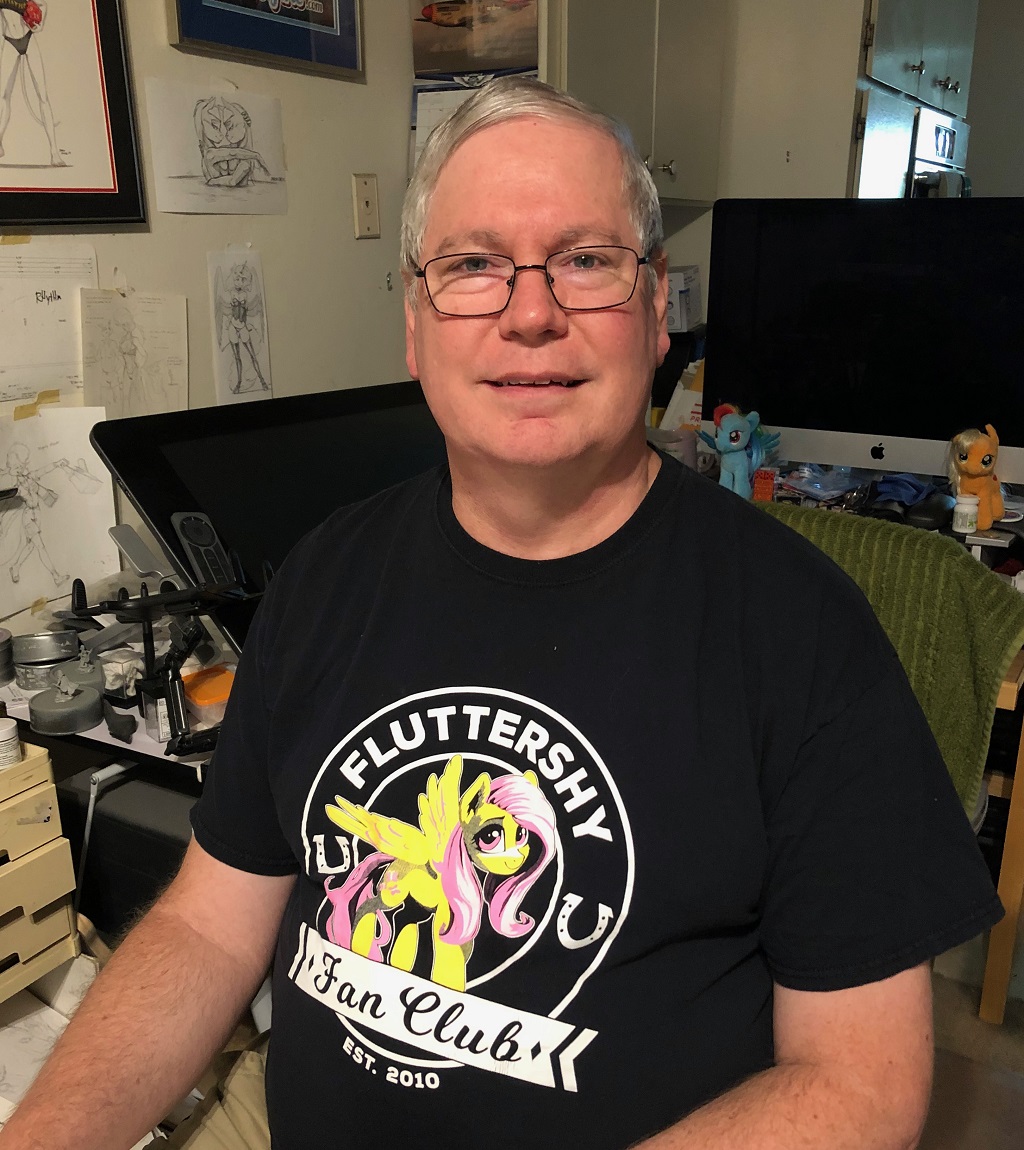 Baron Engel has been a free-lance illustrator since the late 1980s. He's done illustration work for books, magazines and comics; along with concept design for video games and preproduction art for film and television. He's been involved in various fandoms since 1989. However in 2011 he discovered Friendship is Magic, and he continues enjoy it and the fandom that supports it.
Today Baron along with his wife run a freelance art company called Smudgemarks and Engelwerks. His current interests include lucid dreaming, storytelling, history, aviation, 5th Edition D&D, military history, motor vehicles, cooking, reading, good coffee, fine spirits, and world-building.
Twitter Facebook Company store Patreon Deviant Art Picarto
Silver Quill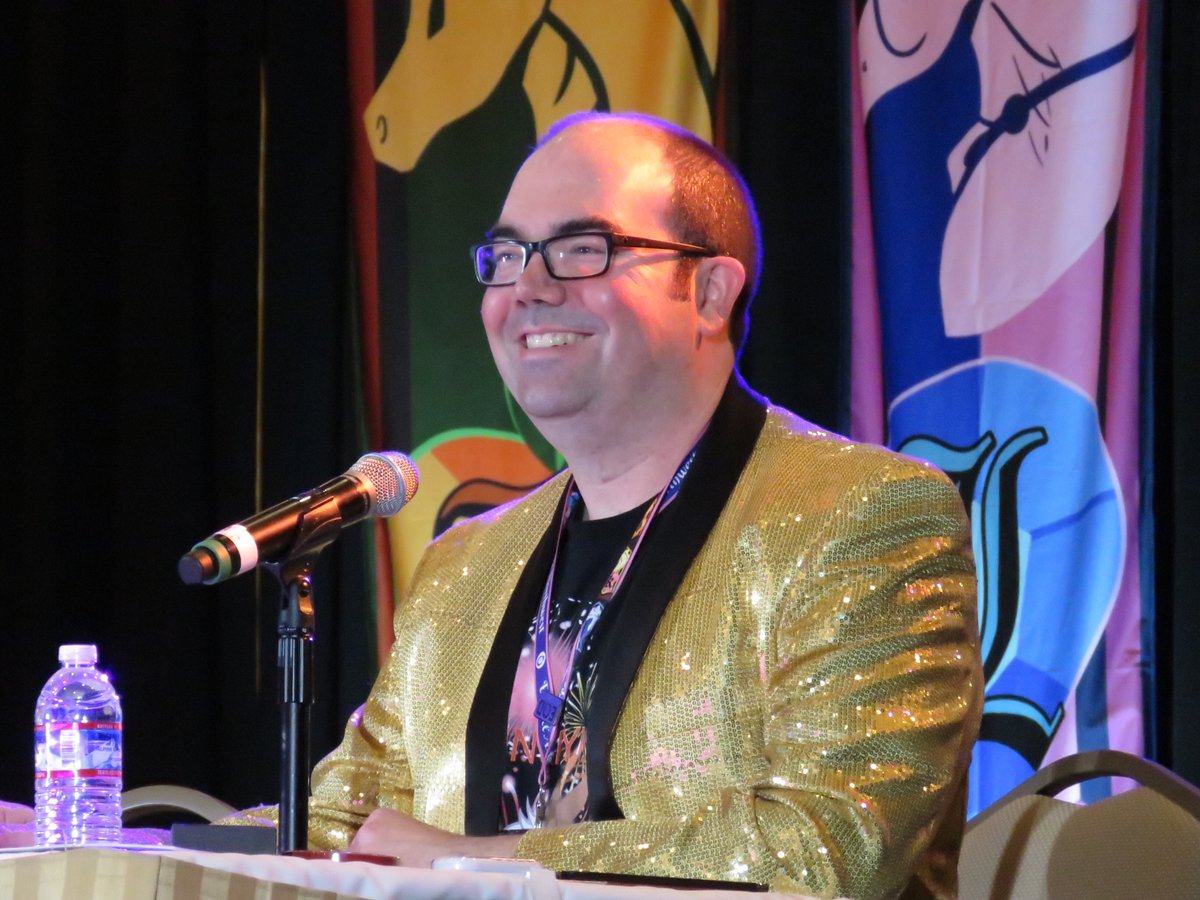 Writer, artist, and video editor, Silver Quill has served many roles in the Brony fandom. Starting out with comics he eventually gained a YouTube following by combining classical ideas with modern expressions and slapstick humor. He became an editorial writer for Equestria Daily and a frequent guest on Bronies React. BABSCon was the first MLP convention he ever attended and has made it a point to come back each year since.
Twitter YouTube
DustyKatt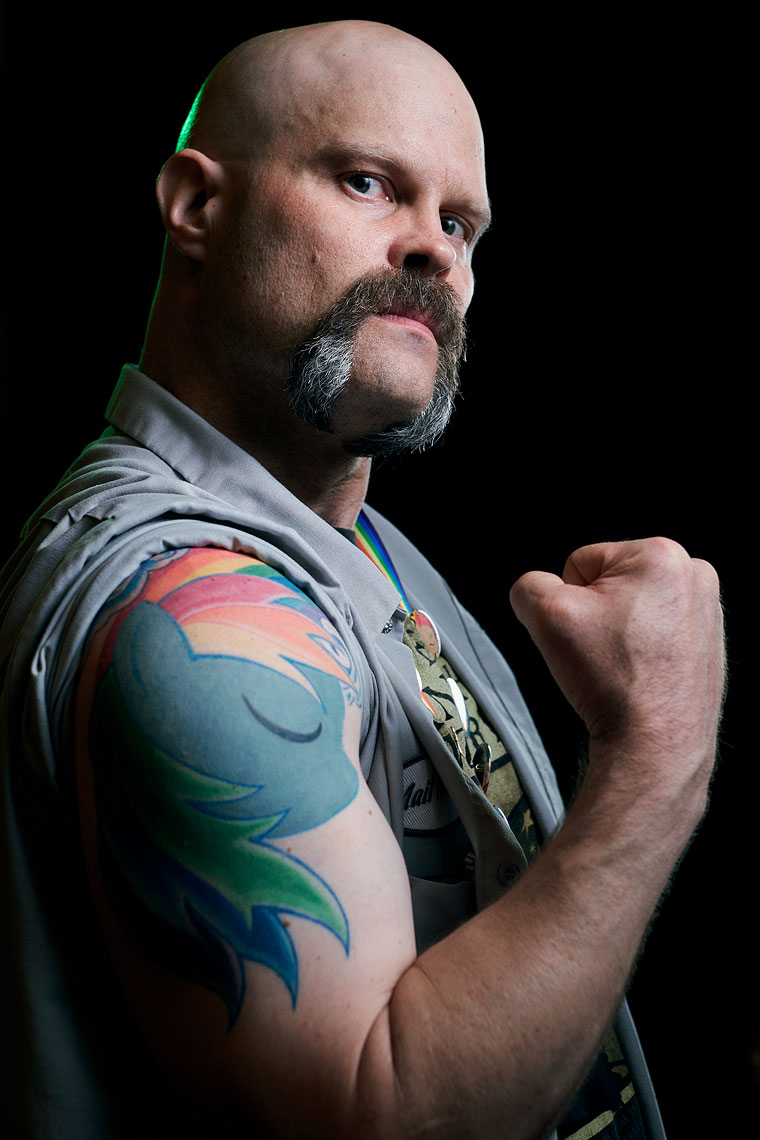 THE MANLIEST BRONY IN THE WORLD
Who is this goofball? And why can't people stop staring at that mustache?
Dusty's life is a manly checklist. The son of an auto worker (have you driven a Ford lately?), high school and college athlete (baseball, football), former bodyguard and ranch hand, trained Big Time wrestler, and Harley mechanic whose custom motorcycles have appeared on the cover of "Easyriders". A pessimist would say "he can't make up his mind"; an optimist would say "no single career is big enough for his mustache".
And he watches a cartoon show intended for little girls. Well, what do you expect from the Manliest Brony in the World?
What's with that? Well, aside from making him grin like someone who just found a twenty dollar bill in his underwear, it's given him a chance to do what he does best: ham it up. Dusty is known primarily for his former show "Stay Brony My Friends", his YouTube videos which have gone viral, and separating convention-goers from their money at charity auctions. Dusty fearlessly treads upon the crushed skulls of YouTube trolls and hack journalists as he destroys stereotypes. What he is most proud of, though, is his fans. The finest bronies in the world (his audience… that includes YOU, right?) have come together to raise over 50,000 dollars for a variety of charities. This has also piqued the curiosity of documentary filmmakers.
He can be seen in "Thatch and Dial", a Youtube series he is collaborating on with Andy Stein (Mandopony), as well at the Analyst Anarchy TF2 series with Dr. Wolf and friends. His continued appearances on Bronies React, and he has lent his voice to "Backstrap" in the Fallout Equestria radio play by East Corp. Productions as well as in the animation "Allister and Melody" by Luximus as Randy (hot dog guy), and you will see him in the Music Video for Metallica's song "Halo on Fire"
He co-starred in a student film called "Under" with an on screen roll and he is also the Audiobook narrator for the Fantasy/Sci-Fi "Portals of Infinity" series, book 3 "Of Temples and Trials" , book 4 "The Sea of Grass" and Book 5 "Demigods and Deities" are all available on both Audible and books with more to come!
Stay Brony, my Friends.
Twitter Facebook YouTube
Yaasho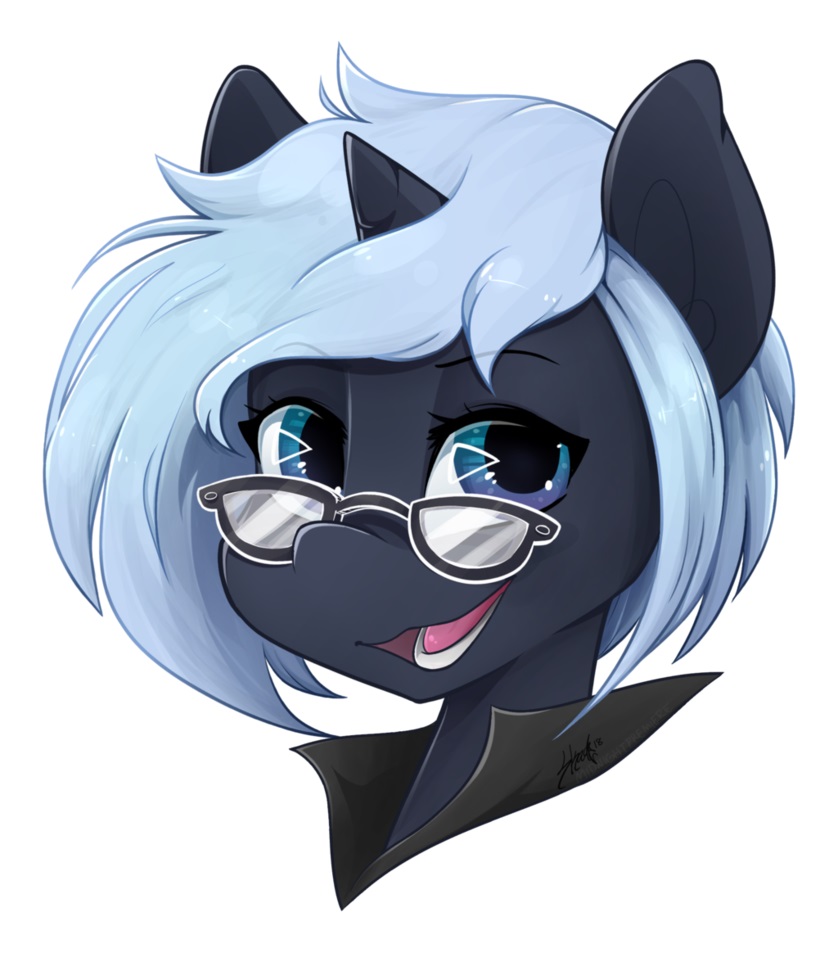 Yaasho is a 3D animation hobbyist who uses Source Filmmaker as their go-to animation program. They've been animating on and off for about 4 years and has created works such as [SFM Ponies] Lone Digger and has contributed to different animation collaborations in the fandom. Yaasho was also the director for the animation project Doors 3: The Finale and is the current head administrator for SFM Ponies.
Twitter YouTube
Minty Root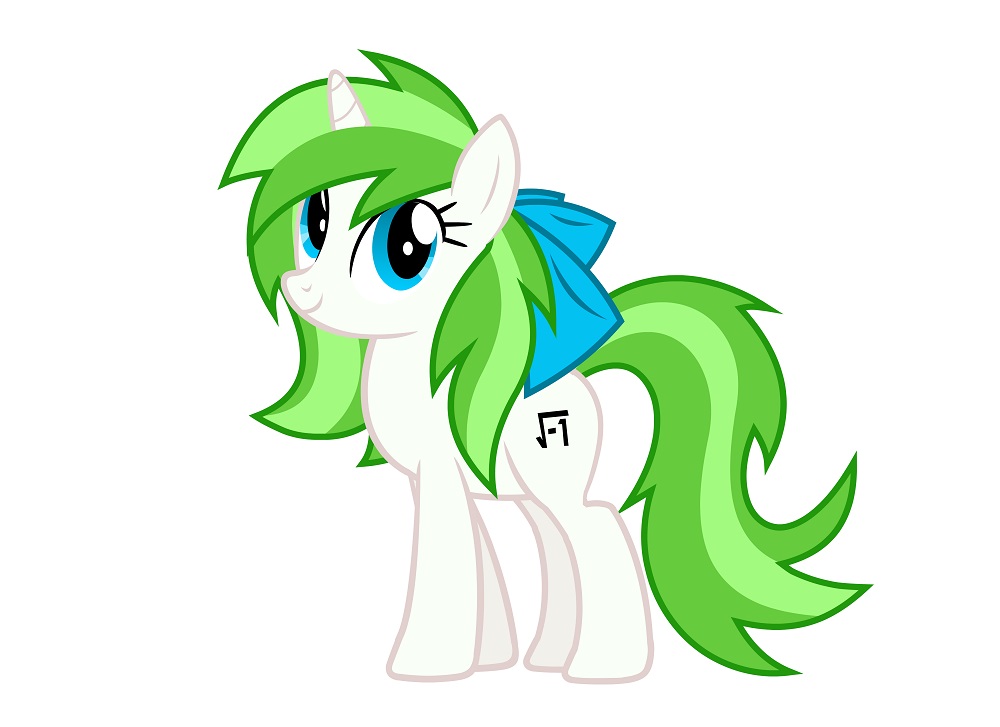 From the mystical land of Canada comes Minty Root, a brony fan animator with a passion for filmmaking and visual effects. At first a simple brony who tried out fan animations as a hobby, he is now using his experience as a visual effects artist in the movie industry to add a cinematic touch to his My Little Pony fan animations.
Twitter YouTube
EG Studios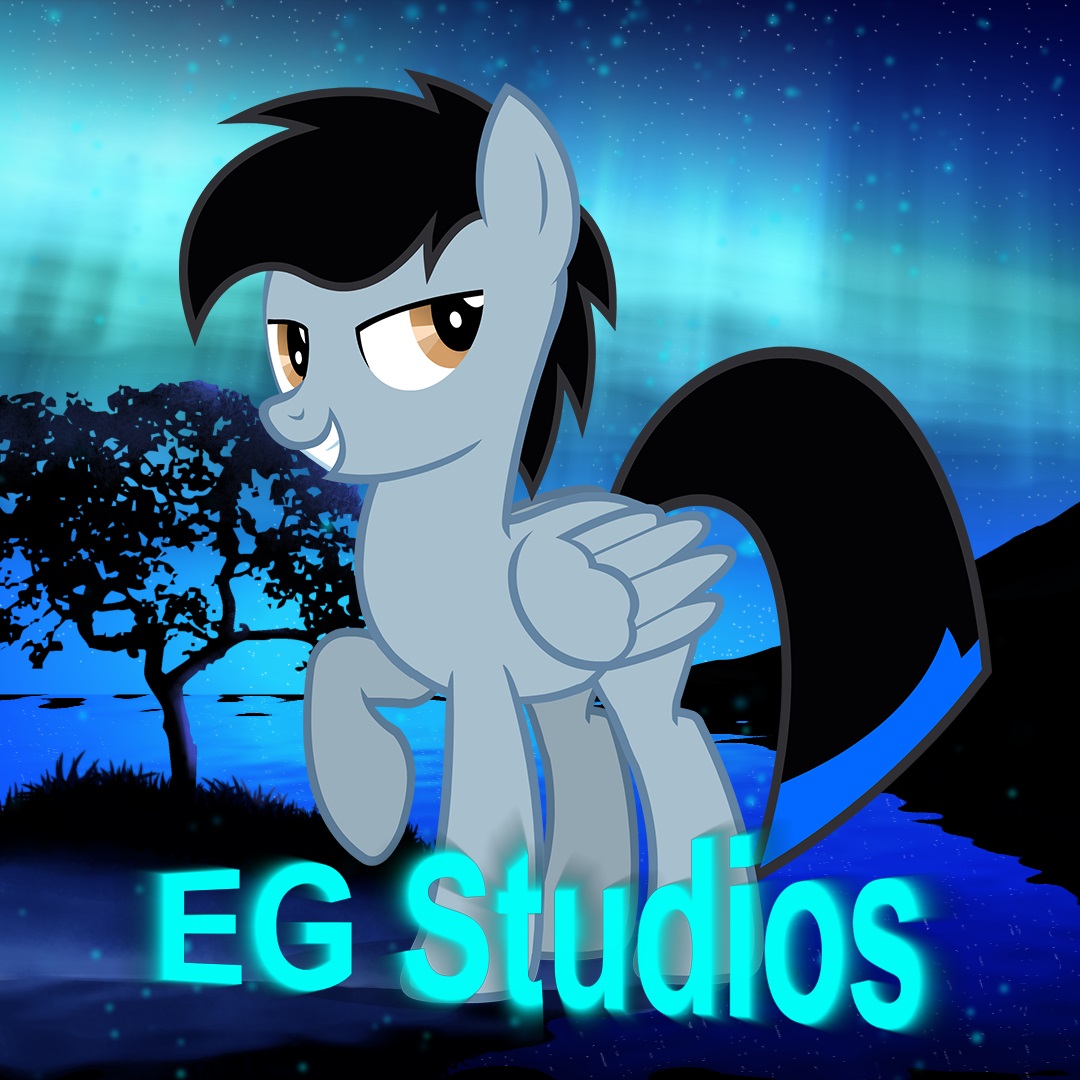 EG Studios is a hardworking 2D Animator and part time Reviewer on My Little Pony and Disney films. He's been around the MLP fandom since 2011 as he was striving his skill in animation. Over the years his style has changed from puppet animation to Hand drawn work as a freelance animator. While his future animations are in the works whether it's Pony, Disney, or Original, he keeps his Youtube channel active in reviewing MLP Symbolically in "Pony Analogies" and Reviewing Disney films in "Disney Cinemagic".
Twitter
DaWillstanator/Thespio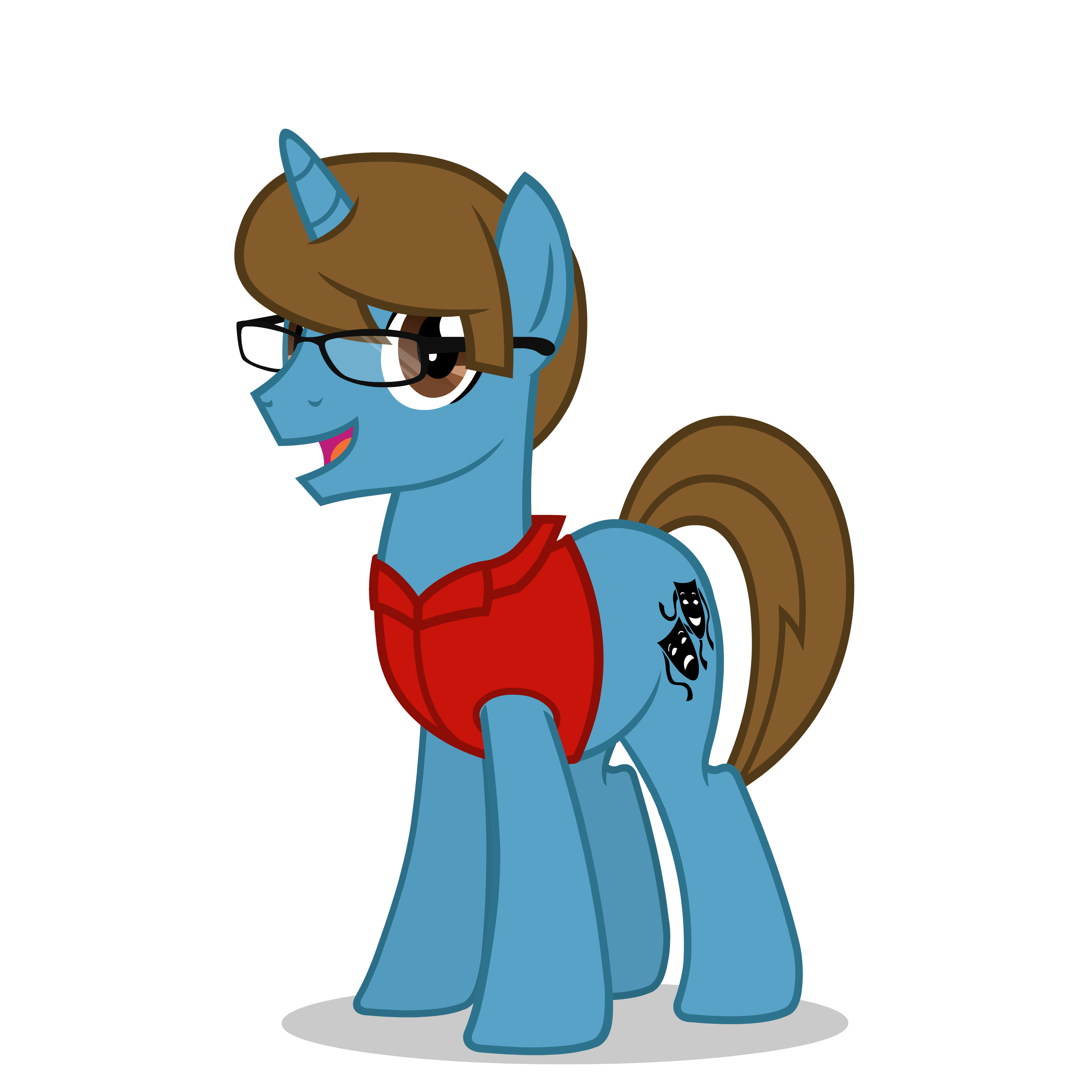 Best known for his work in productions such as Daughter of Discord, TF2 Analysis Anarchy & Fall of an Empire, DaWillstanator (aka Thespio) is a fan voice actor, singer & video/audio producer based in Los Angeles, and has been a proud brony since 2012. He's been attending BABSCon since the very beginning and is always excited for every upcoming year.
Twitter Facebook YouTube
Sweetie Bloom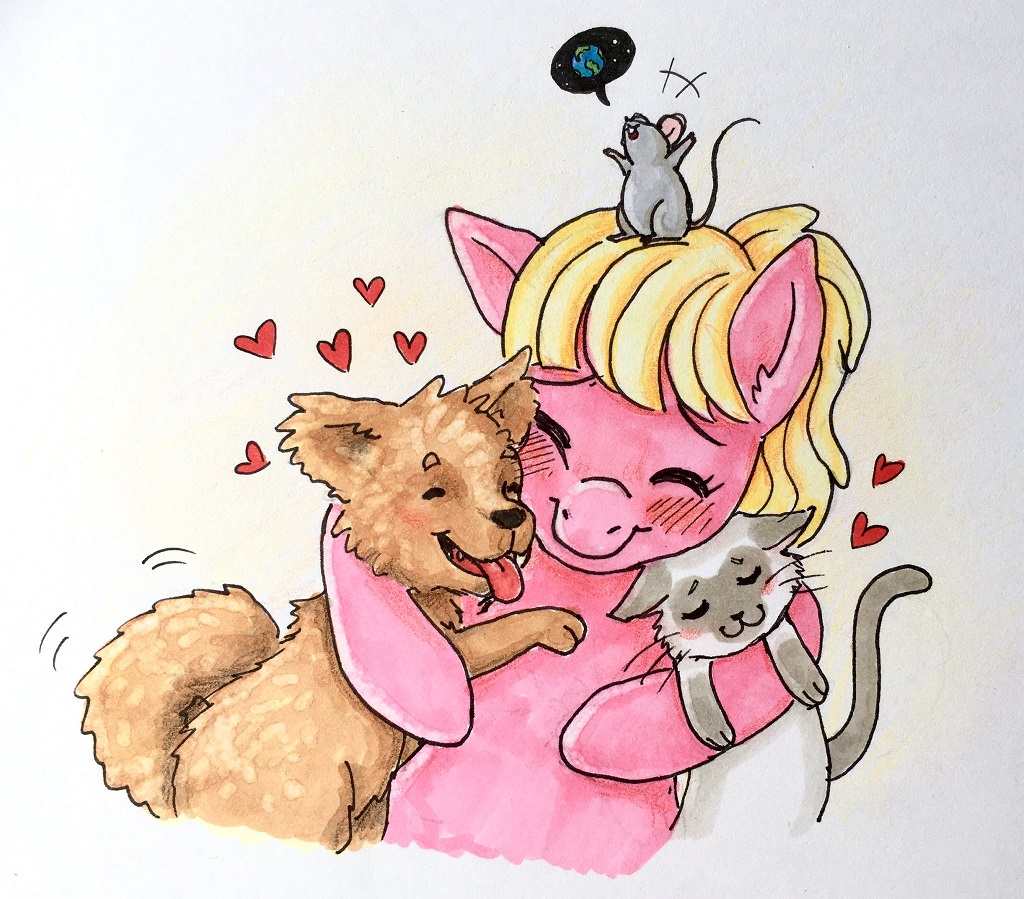 Sweetie Bloom started as a YouTube reviewer of Friendship is Magic back in 2013 using her perspective from her own life and experience in the animal care field to bring new ideas to the table. Since then she has appeared in multiple other works such as Antony C's Nightmare Nights 2014 and TF2: Analysis Anarchy among countless others. She's done scripting and voice work on multiple channels (occasionally her own) and has been a part of the con community as staff and panelist alike. She has gained a reputation as "The Shipping Queen" as well as "Fandom Mom" to those whose projects she helps support. Recently she's become more active on Twitter where she can be found making random musing and getting into gif wars with other members of the community.
Twitter YouTube
Josh Scorcher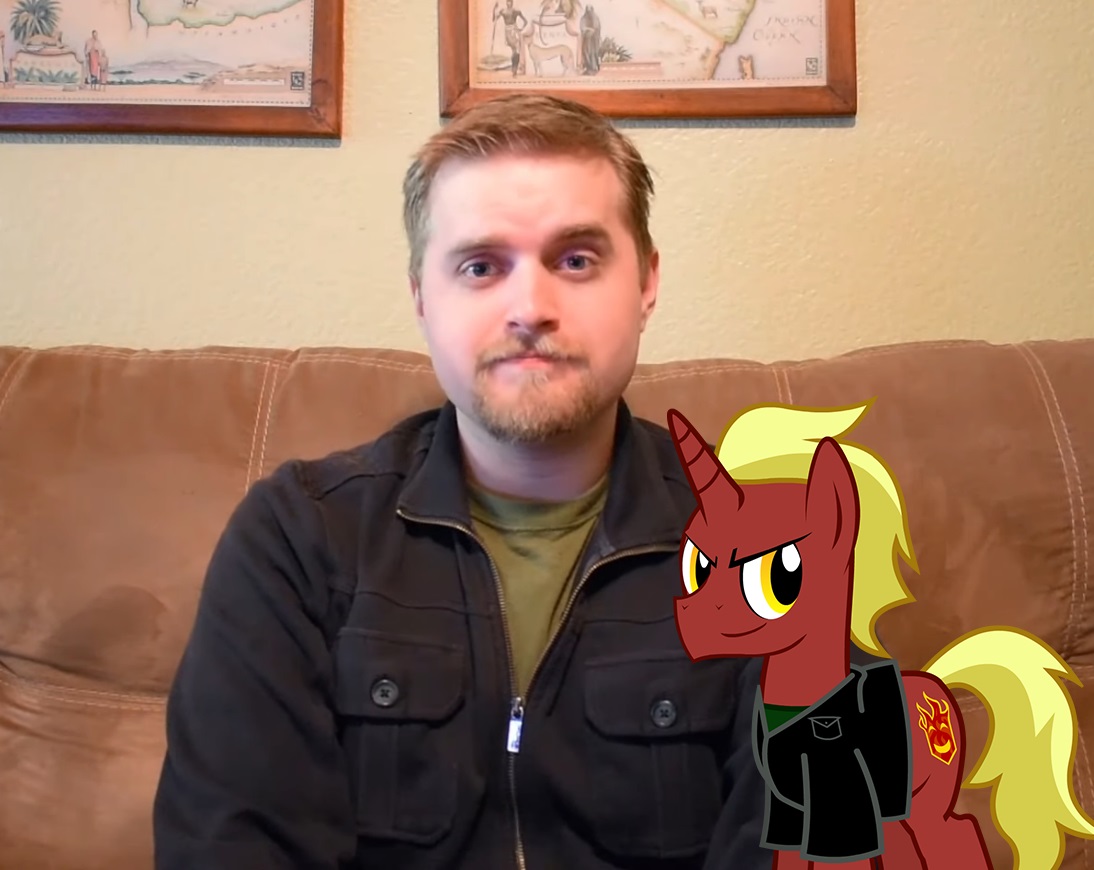 KABOOM! It's Josh Scorcher! The Fiery Joker has been doing YouTube for over a decade, slowly building his audience while balancing a military career and then college. He is most known for his gaming countdowns and rants with mini-editorials about a various topic. He is the co-creator of TF2 Analysis Anarchy and CO of FOBEquestria, a military brony organization, and the host and dungeon master of four online D&D campaigns: Welcome to the Show, Tyranny of Dragons, Ravnica: The Living Maze, and Princes of the Apocalypse.
Twitter YouTube
Aramau the Fiery Secretary
Aramau the Fiery Secretary is the personal secretary to Commander Firebrand of Forward Operating Base Equestria. She first appeared in "Taking the One Where Pinkie Pie Knows Too Seriously ft. Mad Munchkin," and has since become a regular member of the series. She also has her own channel on Youtube. Outside of Equestria, she is Josh Scorcher's wife, real-life secretary, and a huge fanfiction nerd.
Twitter YouTube YouTube FOBEquestria Fanfiction.net
Martial Bronies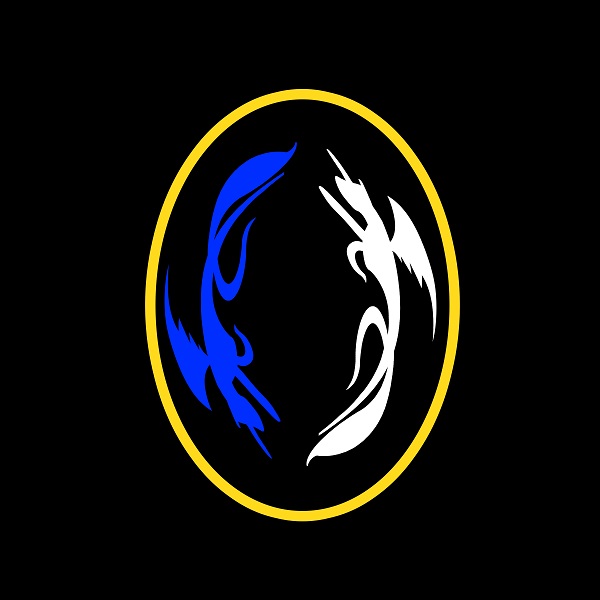 An emerging group of martial artists in the Brony community, the Martial Bronies are stepping up to provide some unique interactive experiences for the convention scene. Since their debut at EQLA 2017, they have been introducing many fellow bronies to the wonderful world of martial arts, and the many benefits it brings. They also offer individual events that calls upon the unique talents each of their members brings to the table, to inspire you in your journey of self discovery and personal development.
Twitter Facebook Instagram
Scope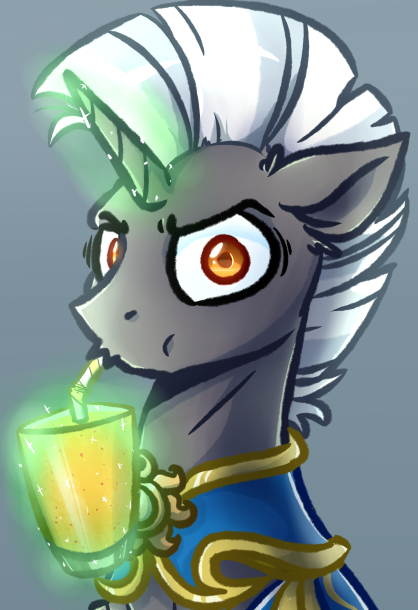 >:/
Scowl master and convention killer, twitter snark extraordinaire.
Twitter
Mummified Tony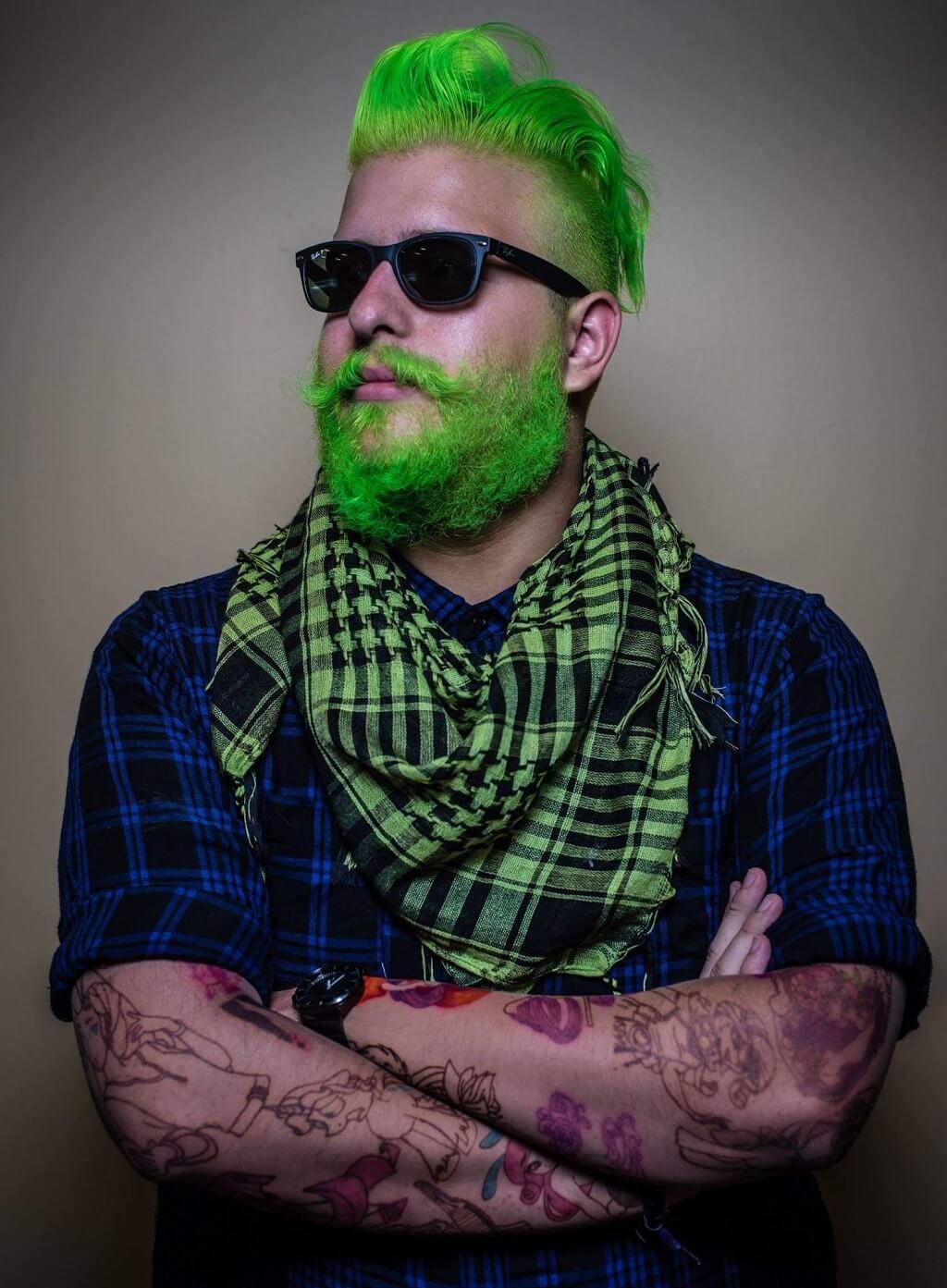 Tony was the host and manager of the then hit show Your OC Sucks. His team set out to shine a light on great OCs, and help fix and build struggling OCs. Since the shows end he has continued to try to be a positive face in the community and help bolster friendship and fun for everyone. Tony has hosted many panels to help give life and guidance to character creators. Chances are, if you have gone to a pony con, you've seen Tony around, he's hard to miss. Keep an eye out tho he has worked hard at expanding his cosplay game and always tried to bring fresh new ideas to life.
Twitter Facebook Instagram Tumblr Youtube Podcast Youtube Personal
Fiaura The Tank Girl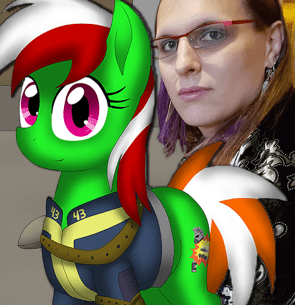 Fiaura The Tank Girl does scientific analysis of fandoms from 40K to My Little Pony. No fandom is beyond the look of the eye of science! In addition this, she is the writer and author of Fallout: Equestria Dead Tree and the Actress for Queen Quake of BABSCon. Come see the insanity she has brought together or what science can wrought for Merchandise pieces from Glassware and Tins to Metallic Prints and Bottlecaps!
Twitter Facebook
David Silver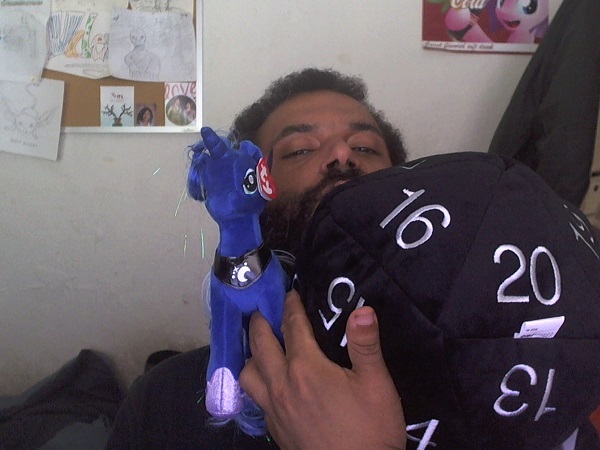 That manic writer that has brought you millions of words, and also Ponyfinder, the game that brings ponies and Dungeons and Dragons together as they were MEANT to be!
Twitter Facebook
Lightning Bliss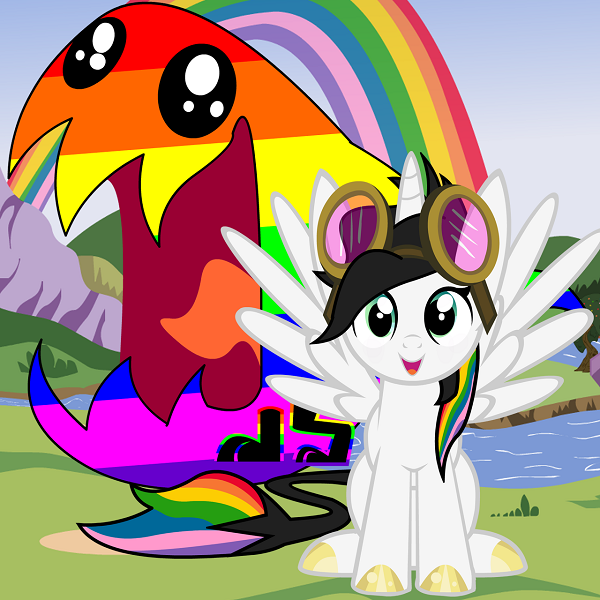 Meet Lightning Bliss, the spunky, tiny, rainbow alicorn of the Brony Analysis Community, proud member of the Secret Rift Cafe as well as the Blue Team's "Heavy" and Lead Editor for Josh Scorcher's and DRWolf's TF2: Analysis Anarchy Series! When she's not reviewing or training on the battlefield, she's learning how to control her magic, work on her artwork and animation, or is up to silly shenanigans with her friends amongst the Brony Community!
With her pet and guard dog Twink the rainbow monster watching over her, Lightning Bliss takes on the world, exploring new conventions and making new friends and meeting her fans! So keep an eye out for her, she would love to meet you all, but don't call her cute! If you do, you risk getting zapped with her rainbows!
Twitter Facebook YouTube
Rainb0w Dashie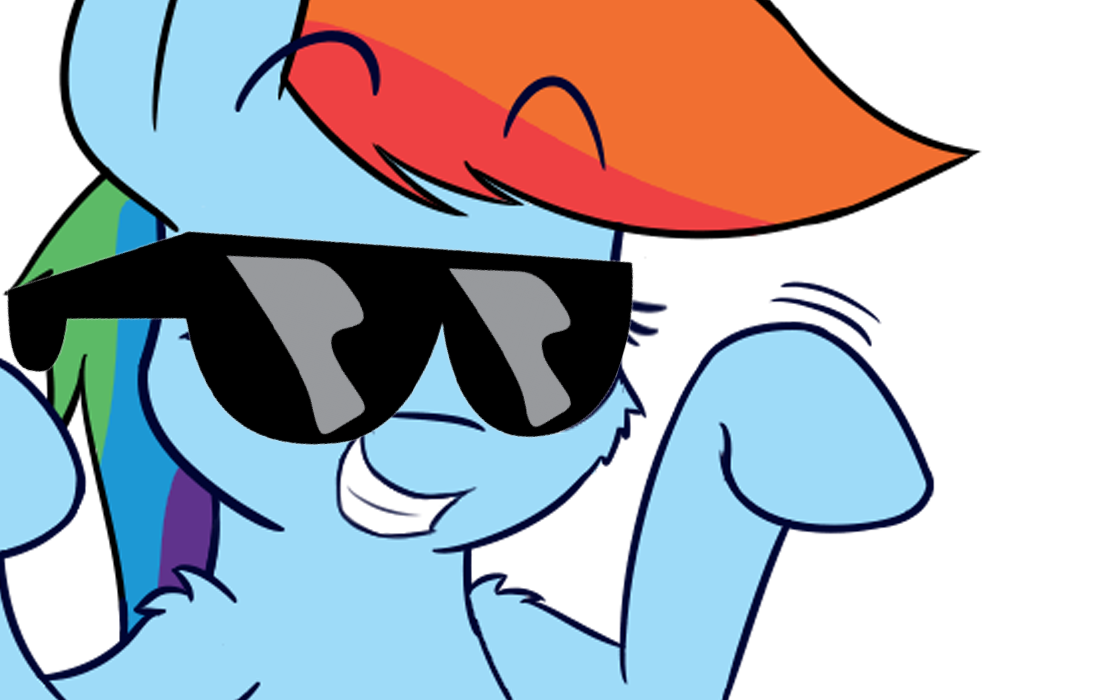 Rainb0w Dashie, a self-proclaimed "Jack-of-all-pony-trades", is a 26 year old Chicagoland brony whose interest in ponies sometimes borders on an obsession. He has been writing and drawing ponies for almost 10 years now and is currently writing some novel-length pony stories.
More importantly he is an an online cool-dude one of the most chillest bronies in the fandom; come chill with him!
Twitter Website
Princess Deadpool (AutoKnight01)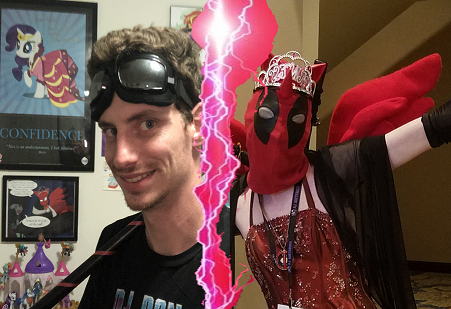 The princess of the fourth wall is back at his very first venue appearance to bring smiles, randomness, and who knows what else? Princess Deadpool loves the show and fandom like any other and does his own reaction and skit videos for his Youtube channel. Whatever convention he can go to, he loves to encourage people to embrace their inner weirdness and let it shine for all the world to see. After all, there's really no such thing as normal, but there are millions of different types of weird. And he wants to see them all.
Twitter Facebook YouTube
The Barcast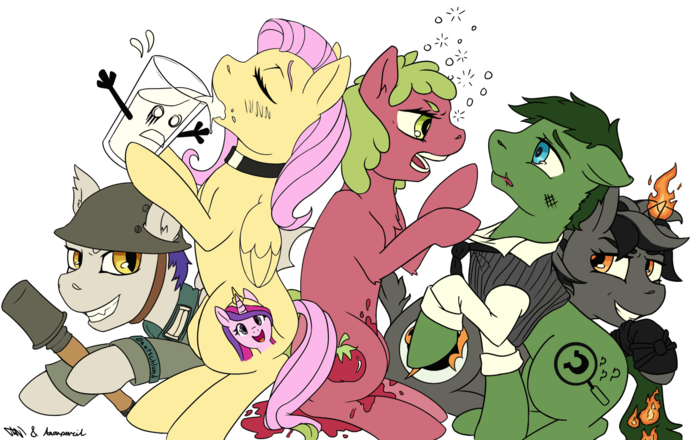 The Barcast is a user submitted podcast where you request the guest, you ask the questions, and we make everyone miserable for 2 hours every weekend! Come on by and see us sit down with some of the fandom pillars through the years and discover the answers to questions you want to ask!
Twitter YouTube
The Looney Turtle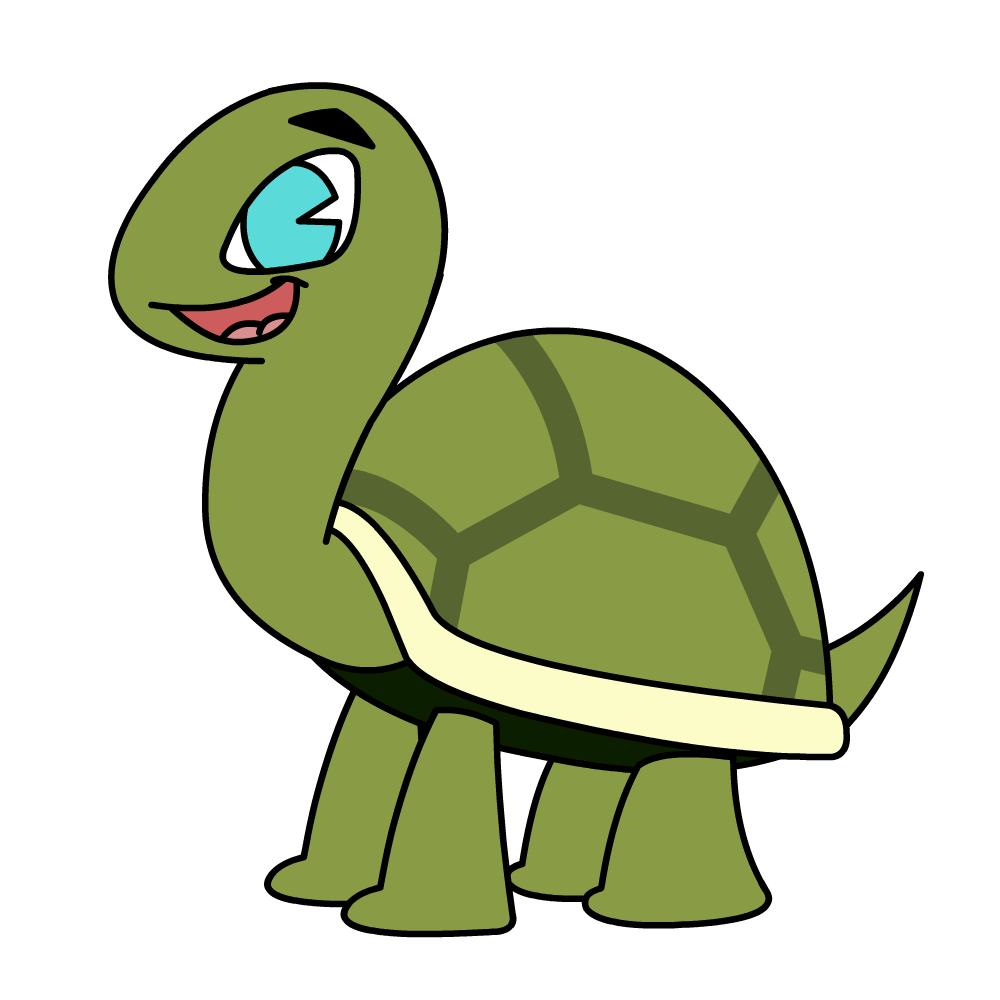 Looney the turtle and Erik the human have been creating analysis/review videos on YouTube since late 2013. Erik is the main voice of these videos, and his adorable turtle buddy Looney pops in to ask the tough questions. Their more well-known videos include "Rise and Fall of Fosters Home For Imaginary Friends" " What REALLY Happened To Pink Diamond" and "Star's New Mentor." This duo has also created a fair amount of pony related videos such as "Debunking destiny: Twilight's kingdom" and "The World Is Broken" where they discuss the characters and the writing that goes into them.
Twitter Facebook Website