Legends of BABSCon
Bay Area Brony Spectacular
A My Little Pony Fan-run Convention
April 10 - April 12, 2020
Read the legend and then be a part of it...
BABSCon has a history still in the making, but it began over 100 years ago when the self-proclaimed "Emporer of San Franciscolt" harnessed the love and spirit of that fine city into a powerful staff. With it, he stood a shining example to the city's denizens for many years until the day of the Great Quake when the evil Queen Quake plunged the San Franciscolt into destruction and fire...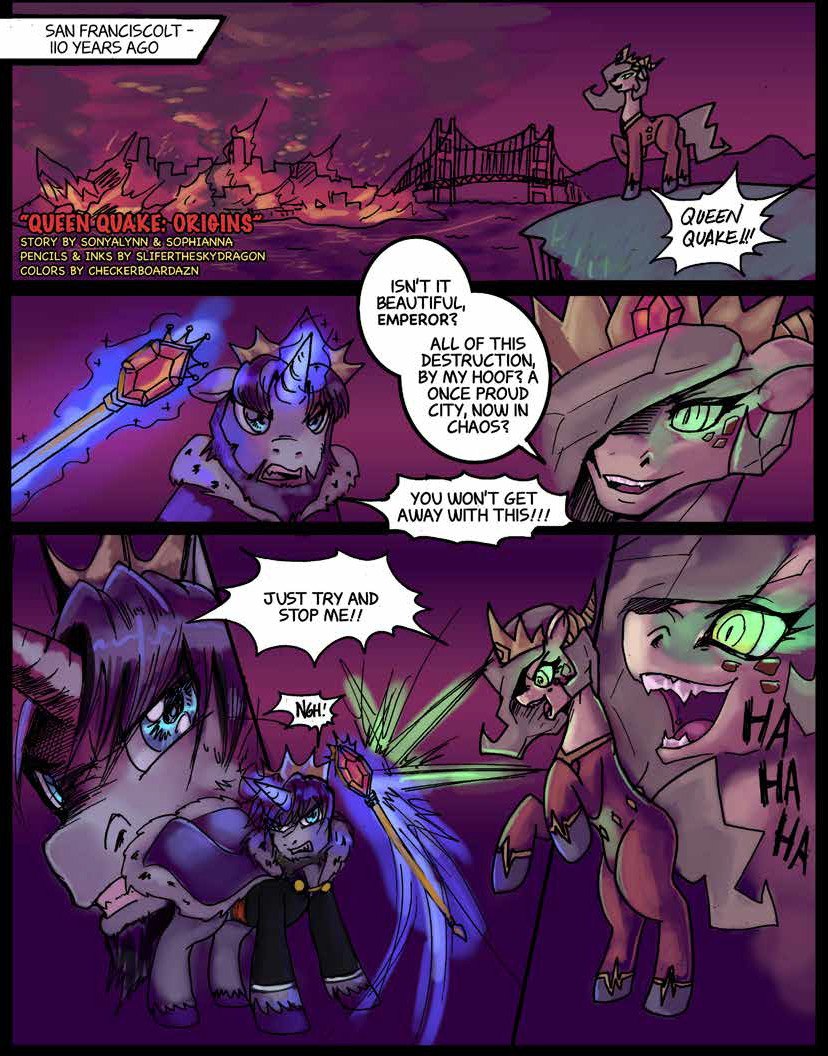 Locked away, and forgotten, nopony was prepared when Queen Quake returned 3 years ago, hungry for the power of the Emporer's Staff, the only force that could rival her own. As destiny placed the Staff in the hooves of Golden Gates, her brother Silver Span, and their sister Copper Chip, they found themselves in for the struggle of their lives against Queen Quake and her henchponies. Imbued with the Staff's power to protect it, our heroes threw open a portal to BABSCon...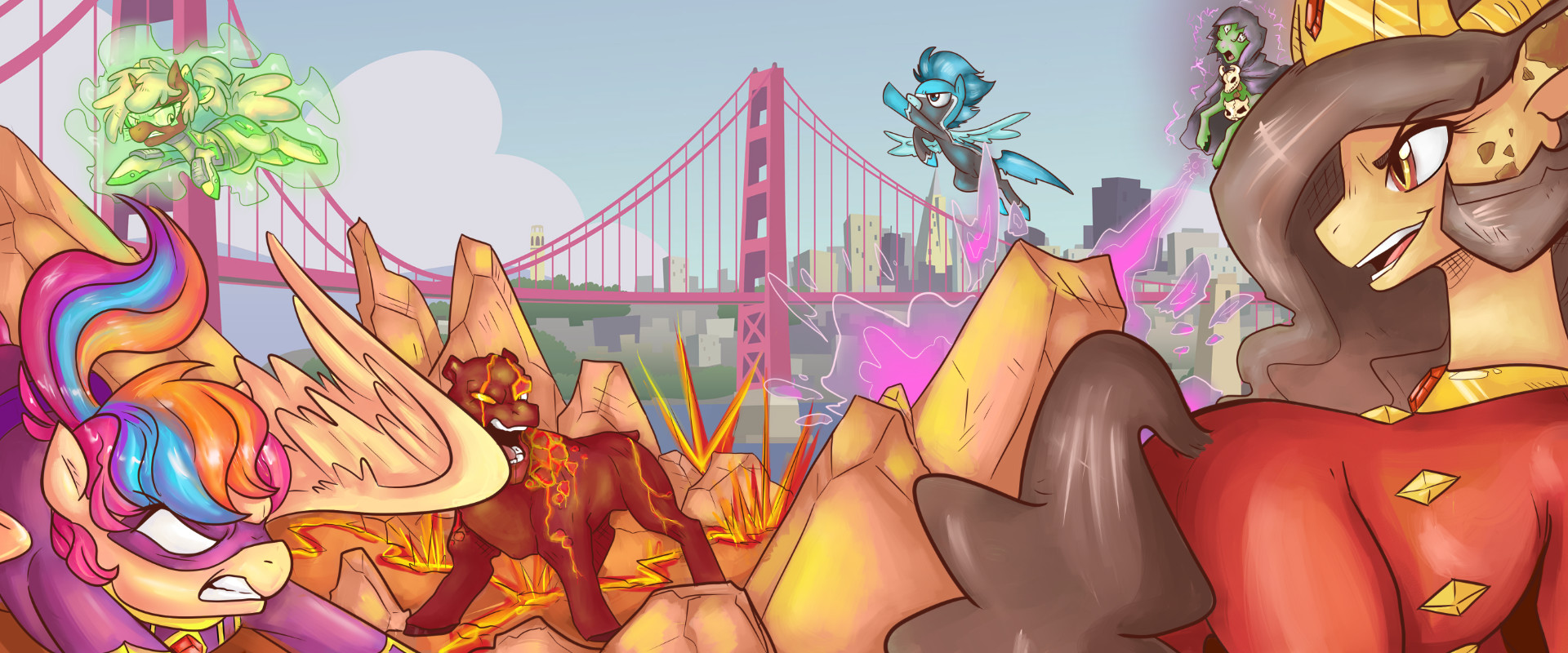 BABScon 2016 played host to a fierce competition as each side bid attendees for their support and thus overall control of the staff. But Queen Quake and her henchponies, Diablo and Andreas, used dirty tactics to gain votes and a rule full of destruction threatened to take hold of BABSCon and all of the Bay Area. Our heroes rallied one final time and but it wasn't enough. The cunning evil Queen had won favor from the crowd but before she could claim the Emporer's Staff it was stolen by Diablo...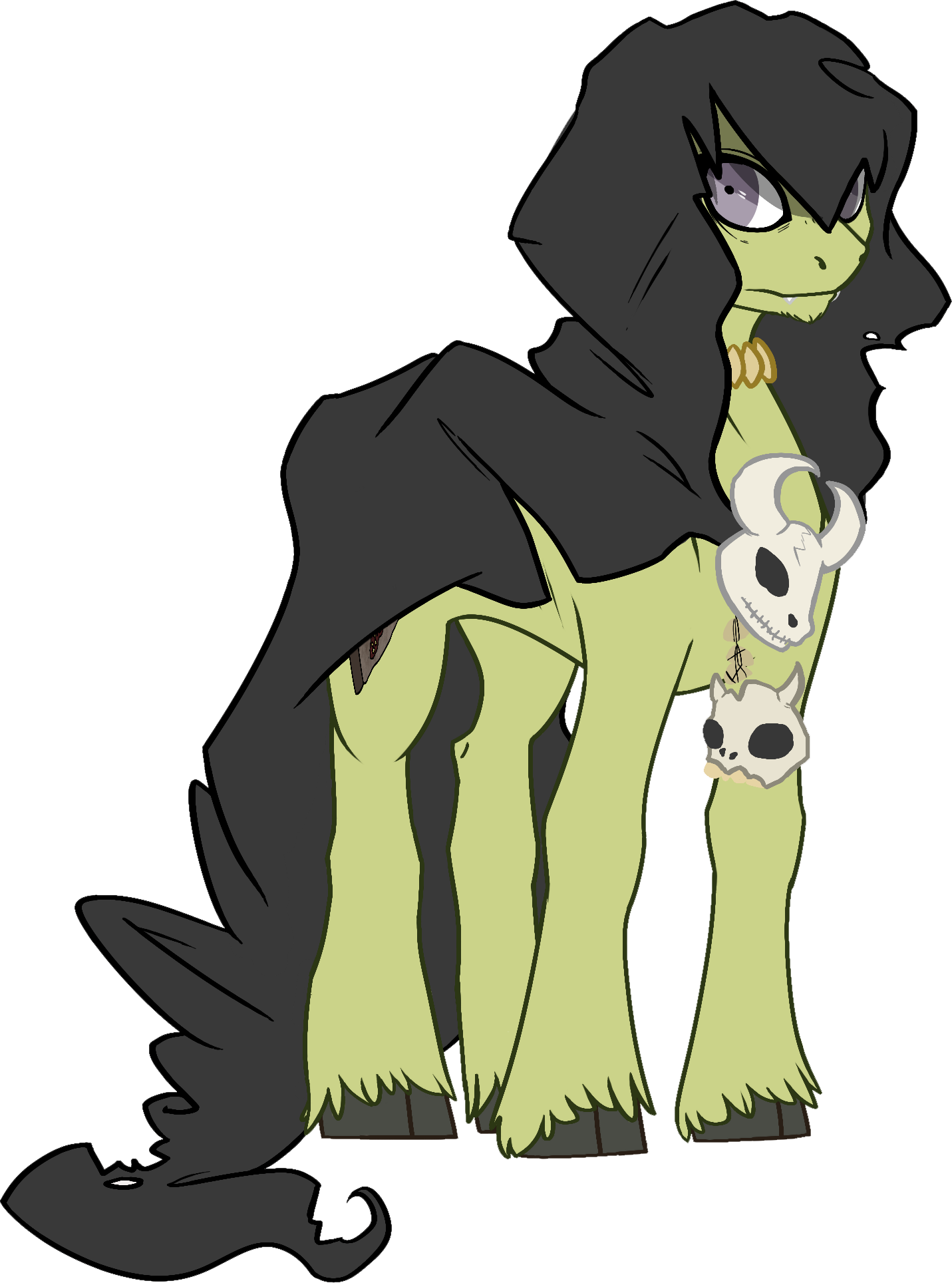 Afraid of always being weak and unwilling to see himself as stronger with friends, he sought the power of the Staff for himself so he would never be weak again. As Queen Quake turned on her own, Andreas realized that the attendees of BABSCon had shown him in those few days what true friendship was. Empowered by his friends, Andreas joined forces with Golden Gates and Co. to stop Queen Quake from getting the staff. But it was lost once again.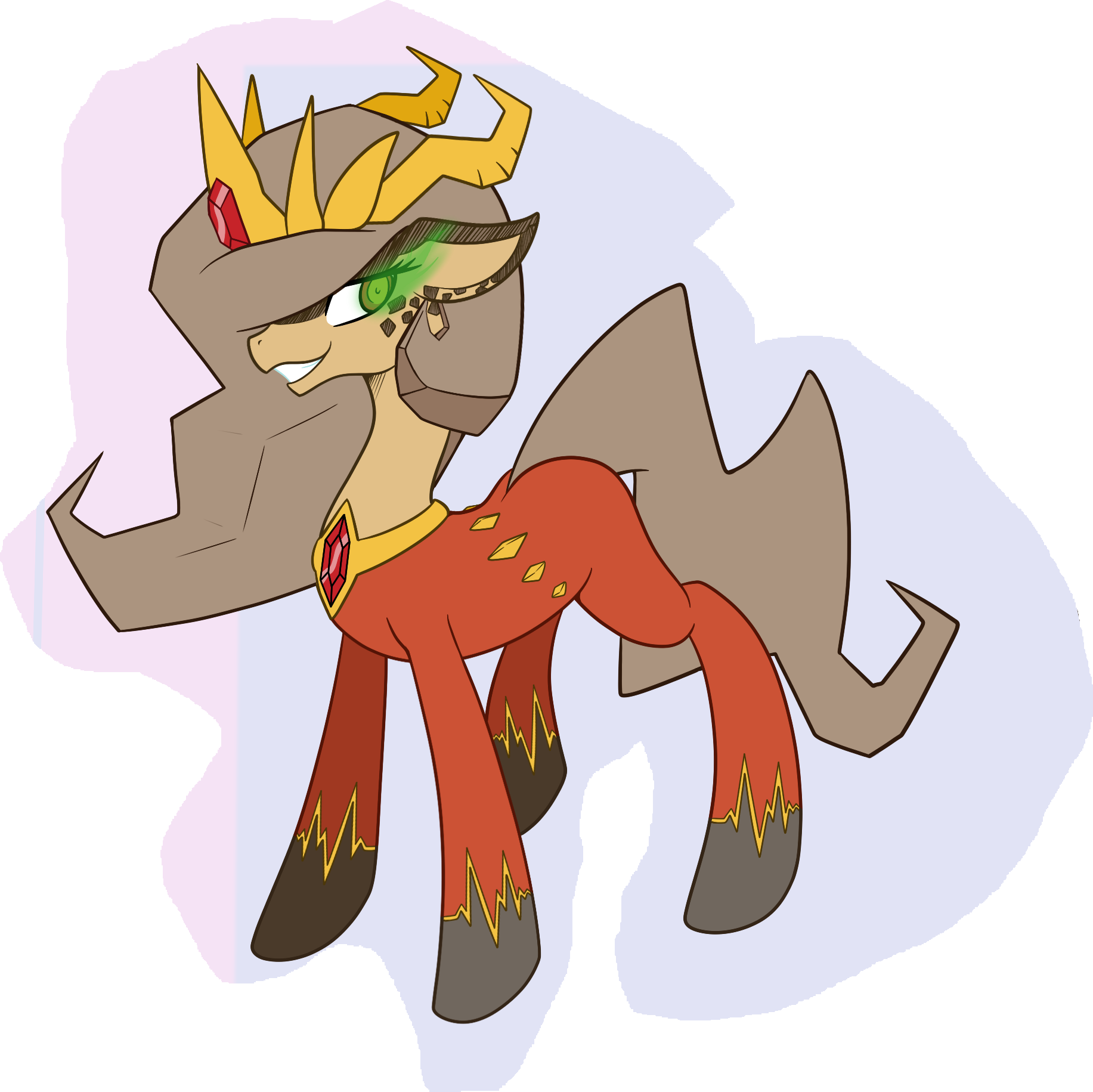 Enraged, Queen Quake returned through a portal to let her tremors be felt throughout San Franciscolt. Not ones to see innocents suffer, Golden Gates, Silver Span, Copper Chip, and their new friend Andreas returned as well to lead a resistance against the powerful Queen Quake...
Once again, BABSCon commenced in Burlingame California, and once again Queen Quake traveled to our world bringing with her new foes and a renewed determination to reclaim the Emporer's Staff. Driven to stop her Golden Gates and her resistance followed and thwarted Queen Quake before she could lay her hands on the mysteriously broken Staff. While she was distracted Copper Chip tied the Staffs power to the will of BABSCon's attendees. Confident in her ability to once again win over the bronies of this world, Queen Quake agreed and again the struggle to control the Staff commenced. As the Resistance's lead grew, Queen Quake's henchponies did what they did best, and cheat...
Trapped within the Staff, now whole once again, what was left of Diablo took hold of Golden Gates and Queen Quake. As the pair collapsed and fell deeper into peril, it was up to their friends to work together to save them both. Finally overcoming their differences they saved the two. With the Staff now powerless, Queen Quake returned to her world to contemplate what it meant to have an ally.
The Story continues at BABSCon 2018...