Guests of Honor
Bay Area Brony Spectacular
A My Little Pony Fan-run Convention
April 10 - April 12, 2020
The most fun Guests for the most fun con
Nicole Oliver
Nicole Oliver has worked for over twenty-five years in the entertainment industry as an actor, producer, and director. Ms. Oliver has been nominated by her peers for several Leo Awards for her work on both the small and big screen and has won the UBCP/ACTRA award for Best Voice for her work in animation. In 2014, UBCP honoured Nicole as their Woman of the Year in recognition of her outstanding contribution to the Union, the industry, and causes of social justice. This multi-talented, incredibly busy mother and professional has mastered the balance between family and work, and has furthered her education with a Masters of Arts in Communication from Royal Roads University (2011). She is the recipient of both the Founders Award for leadership and sustainability and the Chancellors Award for highest academic achievement.
The multifaceted Ms. Oliver is in high demand in the television, feature film, animation, corporate communications, advertising, and video game markets. She has provided her voiceover expertise to over 100 companies including American Express, Wireless Wave, Club House, and McDonalds, and she has voiced innumerable animation programs such as My Little Pony, Littlest Pet Shop, Tom and Jerry, and the LEGO and Barbie™ franchises.
Ms. Oliver's credits in film and television as a performer include numerous leads in various MOWs, television shows, and feature films in both Canada and the United States (See IMDB.com for a more detailed list of credits). As a Director, Producer, and Host, Ms. Oliver worked on the hit Slice Network series Crash Test Mommy for four seasons, helping 52 well-deserved mothers get a break and a heap of praise from their families for all the work moms do to keep a household running smoothly. Other Directing/Producing credits include The Centre (pilot- Producer/Director), feature film NOROC (Co-Producer), and voice director on several animated series for Netflix, PBS, and YouTube.
Ms. Oliver believes that diversification is the key to success, and that with success in life there can be balance. She resides in Vancouver with her husband and their two sons.
Daniel Ingram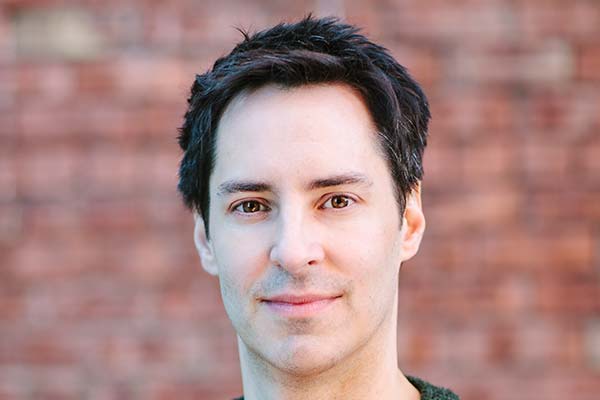 Daniel Ingram is an award winning, five-time Emmy nominated songwriter and composer. He has written songs for notable stars such as Emily Blunt, Zoey Saldana, Kristin Chenoweth, "Weird Al" Yankovic, Rachel Bloom, and Tony Award winner Lena Hall, among many others. Daniel's distinctive musical style has earned him a place as one of the top songwriters working in Children's/Family entertainment today. He has had over 300 song commissions, with eight Billboard charting albums, some of which reached the #1 spot on iTunes in the Children's category. Some of Daniel's most popular songs on YouTube have over 100 million online views, with a cumulative catalogue approaching one billion views.
In addition to being a prolific songwriter, Daniel has scored hundreds of episodes of television, for clients including HBO, NBC, Netflix, WGBH/PBS Kids, Hasbro Studios, Discovery Kids, Knowledge Network, Rainmaker, Moose Toys, DHX Media and Corus/Nelvana, etc.
Daniel's orchestral score and songs can be heard in My Little Pony: The Movie released worldwide October 2017. Daniel currently lives and works in Vancouver, BC, Canada with his wife and two dogs, Tempo and Cajun.
Grey DeLisle-Griffin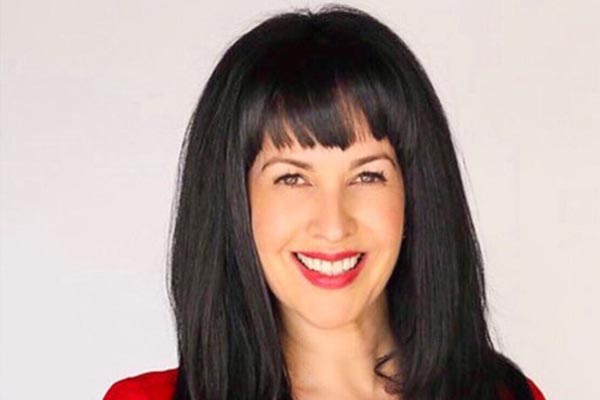 To call Grey DeLisle-Griffin "voice acting royalty" is, frankly, an understatement. She's one of the all-time greats. A full list of her roles would take over this whole page. From icons like Daphne in Scooby-Doo (whose mantle she inherited from her mentor in 2000) and Azula in Avatar: The Last Airbender to starring turns like Mandy in The Grim Adventures of Billy & Mandy, evil babysitter Vickie against Tara Strong's Timmy Turner in Fairly OddParents, and Queen Padmé in Star Wars: Clone Wars, she's done it all.
More recently, she's somehow become the go-to VA for both Carol Danvers/Captain Marvel in Marvel's animated projects and Wonder Woman in DC's—including Lauren Faust's DC Super Hero Girls, starring alongside her BFF and ours, Tara Strong. Now that's power. She's also recently played Lana, Lola, and Lily Loud in The Loud House, Queen Moon Butterfly in Star vs. the Forces of Evil, Puppycorn in Unikitty (opposite Tara again!), and Madame Razz on She-Ra.
Oh, yeah, and she's also an accomplished musician and stand-up comedian. Follow her on Twitter to see when you can watch her perform before meeting her in April with us!
Vincent Tong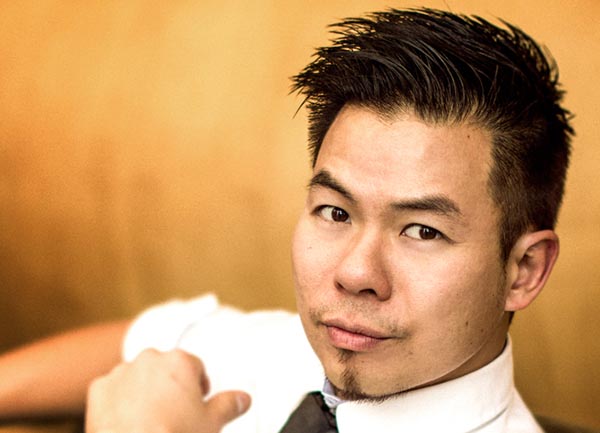 Vincent Tong started performing in musicals such as Mamma Mia!, West Side Story, Grease, and Beauty & the Beast. After appearing in film and TV shows such as Arrow, Fringe, Flashpoint, and the Transporter series, he finally realized his dream of becoming a cartoon character, winning lead roles on Lego Ninjago, Lego Jurassic World, Mega Man: Fully Charged, Death Note, My Little Pony, Giganotosaurus, Bob The Builder, Super Monsters, The Deep, Hatchimals, Polly Pocket, Llama Llama, and many more. He has also voice directed award-winning video games for Klei Entertainment.
Vincent is a four-time Leo Award nominee, and a five-time UBCP Award nominee.
Peter New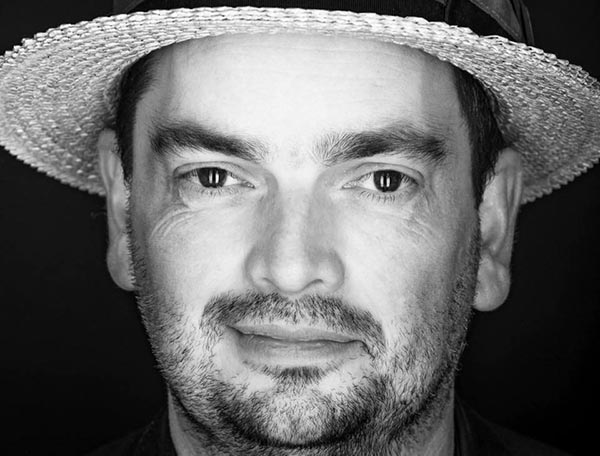 Peter New is a writer, actor and voice actor with well over 100 professional credits. Besides playing playing Doctor Whooves, Big Macintosh, Goldie Delicious and nearly 40 others on My Little Pony: Friendship is Magic, New has also voiced Sunil Nevia and almost 70 more characters on Littlest Pet Shop, as well as voices in Chuck's Choice, Megaman: Fully Charged, Saving Goola, Dinosaur Train, Tobots, Inuyasha, and, most recently, Ninjago, to name a few.
On camera, he's done everything from baring his chest for Daphne in Scooby Doo Too: Monsters Unleashed to tazing himself in Jim Henson's Turkey Hollow to stuttering in The Imaginarium of Doctor Parnassus to attempting "to get away with it" in Supernatural's crossover episode, "Scoobynatural." He wrote the multiple-award-winning short film, WoodMan, in which he also starred and the utterly absurd radio-play-style podcast, Voyage of the Oeverwal, in which he plays Columbus, Hodding Vermeer, and others. Look for his next project soon, a feature film called Con of the Dead. He likes milk chocolate, single malt scotch, sunny evenings, and traveling.
Josh Haber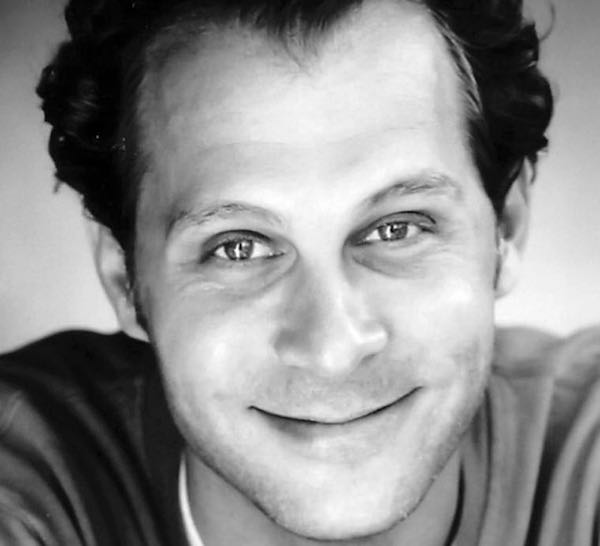 Josh Haber joined My Little Pony: Friendship is Magic in Season 4 and came out swinging with his first episode, "Castle Mane-ia." Before long, he was practically running the place, either co- or lead story editing most of Seasons 6-9 and being a producer for the show. His episodes are some of the best in the series, including "The Cutie Re-Mark," "Stranger Than Fan Fiction" (with Mike Vogel), "To Where and Back Again" (also with Vogel), "It Isn't the Mane Thing About You," "Road to Friendship," "Shadow Play" (with Nicole Dubuc), and of course, the liquid-pride-inducing series epilogue, "The Last Problem."
Over on Equestria Girls, Josh wrote the third movie, Friendship Games, and the Rainbow Rocks shorts "Hamstocalypse Now!" and "Pinkie on the One." He's also responsible for MLP's answer to quidditch, buckball, courtesy of "Buckball Season" and "Common Ground," and—true story—made his pony con debut at the inaugural BABSCon back in 2014.
Josh blames his dream job writing for animation and his loving family for his inability to keep up with the latest media and his resulting loss of current geek cred.
Gail Simone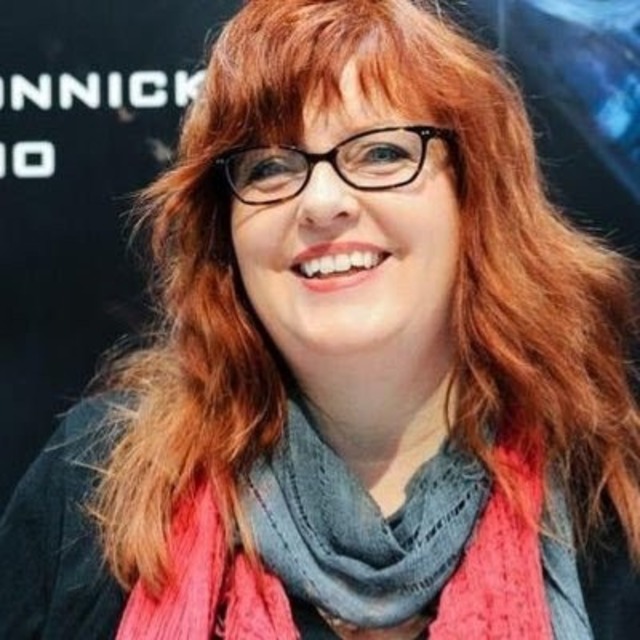 Gail Simone is proof of many things. Her contribution of the final season of My Little Pony: Friendship is Magic, the Celestia-and-Luna-centric "Between Dark and Dawn" proves that a hot guest star doesn't have to be a voice actor.
Her emergence as a goddess of comic book writing proves that if you make enough of a nuisance of yourself to enough of the right people, as Gail did by starting the Women in Refrigerators web site in the late '90s, they might just say, "Well, fine! YOU try writing comics if you think you know so much!"
So she did, and she's been knocking all our socks off ever since on titles like Wonder Woman, Deadpool, Birds of Prey, Batgirl, Red Sonja, Secret Six, All-New Atom, Welcome to Tranquility, Domino, Clean Room, and too many more to list here.
Oh yeah, Gail's Twitter feed has been known to cure boredom, depression, snark-deficiency, and the desire to quit Twitter entirely.
Andy Price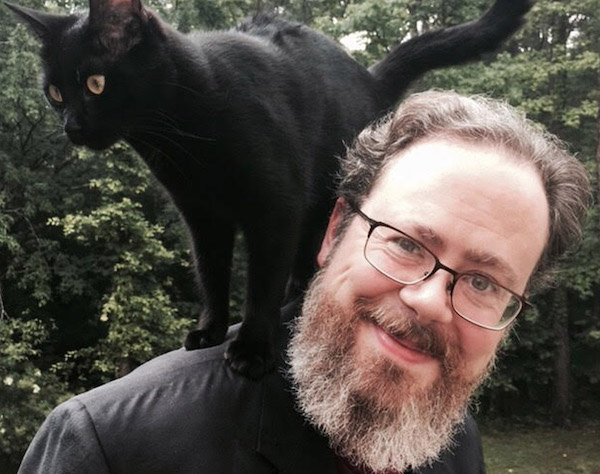 Listing Andy Price's credits individually is a fool's errand. His work on the IDW Comics' My Little Pony titles started with Friendship is Magic #1, and has continued through today across Micro-Series, Friends Forever, FIENDship is Magic, Equestria Girls, the Holiday Special, and the Movie Prequel. Outside of MLP, he's also contributed art to such wildly varying titles as Star Trek: Waypoint and John Carpenter's Tales for a HalloweeNight, among others.
And now? Now, he's drawing us along (see what we did there?) right past the end of the TV show into My Little Pony: Friendship is Magic SEASON 10 in comic book form.
Jeremy Whitley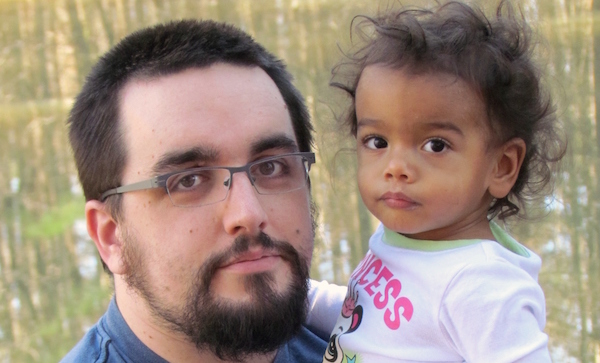 Jeremy Whitley is an avid comic book fan who has the good fortune of also being a writer of comic books and graphic novels.
He enjoys doing that.
He also has a hard time talking about himself, which is why this bio exists. To give him a hard time. His wife is currently typing this, grilling him about things to add to his bio, and generally giving him a hard time.
His wife enjoys doing that.
So do his two daughters.
Jeremy is a graduate of the University of North Carolina at Chapel Hill and calls Durham, NC home. He also happens to enjoy writing comic books and graphic novels for kids of all ages and, besides working on Princeless and Raven: The Pirate Princess, he has also written for Marvel, IDW, Titan, and Dynamite.