Cosplay BABSCon 2020
Bay Area Brony Spectacular
A My Little Pony Fan-run Convention
April 10 - April 12, 2020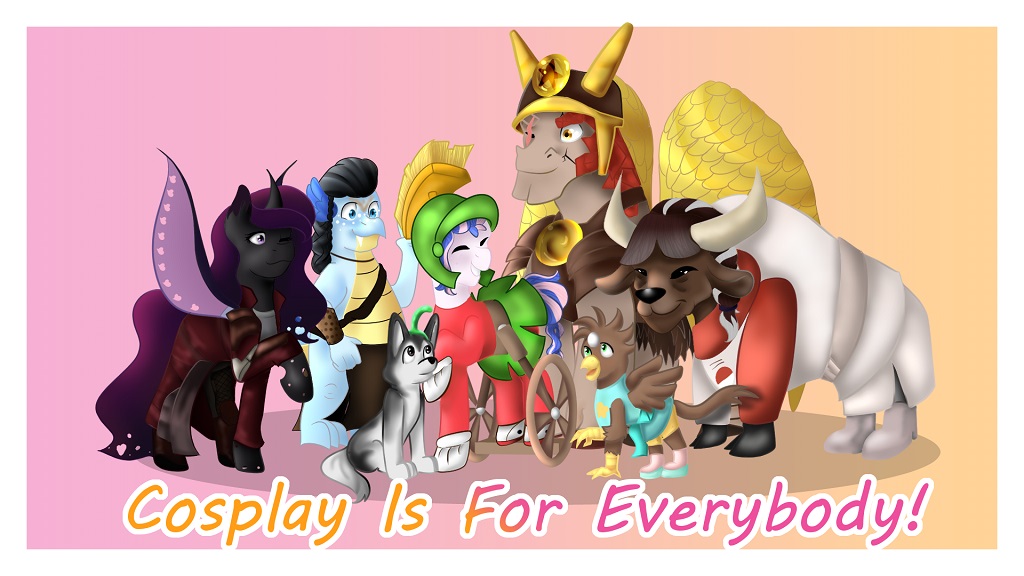 This year we are changing things up a bit. No contest this year…
Instead we invite folks to really create bonds of creativity and friendship through cosplay. Oh, and we are welcoming our fursuiter friends in on the fun!
Things to look forward to:
Fursuiter and Cosplayer kids' program visit time.
Cosplay Karaoke portion of karaoke events.
Special photo op locations in common areas of the convention space.
Cosplay, fursuit BABS Parade with The Looney Turtle!
Special cosplay guests to host panels.
Cosplay Haven Locations throughout the convention to ensure safe fun.
Cosplay Repair & Headless Lounge open during most of convention.