Guests of Honor
Bay Area Brony Spectacular
A My Little Pony Fan-run Convention
April 19 - April 22, 2019
The most fun Guests for the most fun con
Every year BABSCon gets industry Guests of Honor from all aspects of My Little Pony: Friendship is Magic; from voice actors, writers, artists, directors, and staff. We also aim to bring artists and writers from the IDW MLP comic series. Like the Mirror Pool, this list of our Guests of Honor is just going to churn out more, so please subscribe to our social media link at the bottom of the page for the latest news on newly announced Guests of Honor.
Maurice LaMarche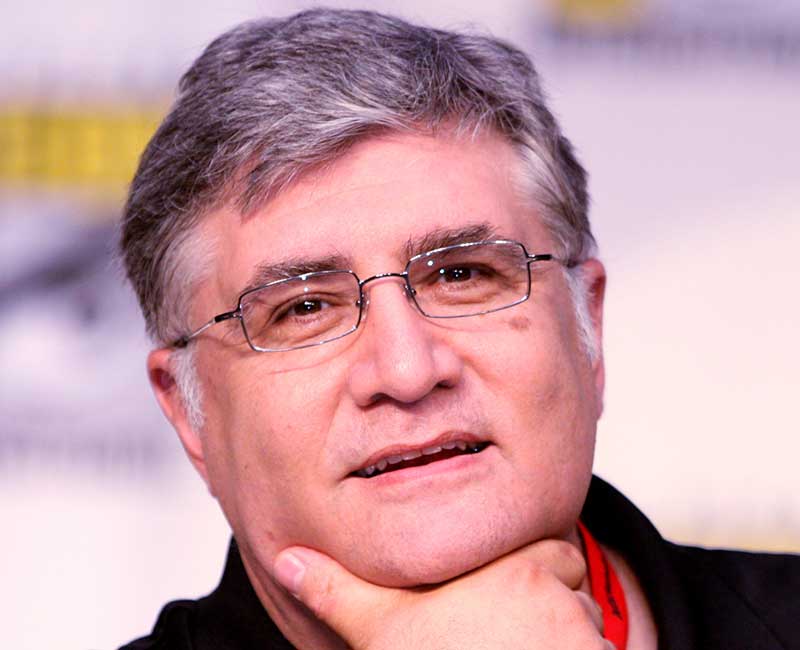 Voted "Most Likely To Be Someone Else" by his high school classmates, Maurice LaMarche has been doing character voices and impressions since his childhood. He started actually getting paid for it at the tender age of 19, when he began performing standup comedy at Toronto's Yuk Yuk's comedy club, launching his career at the same time as longtime friends Howie Mandel and Jim Carrey. After moving to Los Angeles in 1980, Maurice began a ten-year stint in standup touring as the opening act for such performers as Rodney Dangerfield, George Carlin, Kool & The Gang, and The Temptations/The Four Tops Tour.
In 1985, Maurice began a second career in the wonderful world of animation voiceovers, finding himself cast as Chief Quimby in Inspector Gadget, and Egon Spengler in The Real Ghostbusters in rapid succession. The work has kept coming ever since; he has performed on over one hundred animated series, and has been Emmy-nominated three times (once in Daytime, twice in Primetime) for his voice acting: First, in 1990, for the primetime politically satirical puppet show, D.C. Follies, starring Fred Willard; then again in 1999 for playing The Brain in Pinky & The Brain. He won ASIFA-Hollywood's Annie Award later that year for playing the megalomaniacal mouse.
This past year, he was again nominated and this time won the Primetime Emmy Award for Outstanding Voice-Over Performance in Matt Groening's Futurama, where he plays more than seventy regular, recurring, and one-off characters, including Morbo, Calculon, The Donbot, Clamps, Hedonismbot, and, Zapp Brannigan's long-suffering First Officer, Kif Kroker. He also recently added the uptight Chancellor Neighsay on My Little Pony: Friendship is Magic to his résumé.
Maurice is also often heard in the commercial world as the voice of Toucan Sam, spokesbird of Kellogg's Froot Loops cereal, a part he's played since 1987. He is especially proud to have been chosen at the beginning of summer in 2009 to be the current signature voice of Lexus.
Tabitha St. Germain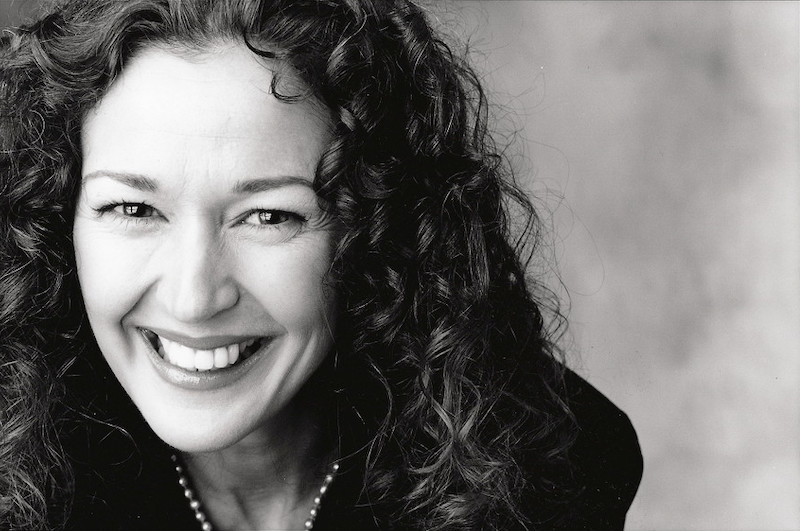 As always, the provided bio for Tabitha St. Germain is one of the best things you'll read all year, and must be consumed in full for the proper effect:
"I've decided to do my bio in as a tweety soundbite-salad for a change. May contain nuts:
If you've never heard it in its natural form, my voice sounds like Kate Blanchett at the wrong speed.
I'm Tabitha. I changed my name. I'd do it again. I'll change yours given half a chance.
I feel that, as your name is sounded at you over and over in your life it should hold meaning for you, or at the very least, you should like it. Say what you will about 'Tabitha,' it's better than 'Ruinous Teeth of Turmoil,' Thanks a pant-load, Mum. Raised by wolves. Long story.
Truth is, a psychic dude at an Indian restaurant in New York told me my name was a '7,' the number of an introvert, and that I would never be successful in an acting career with a name like mine. So I changed it. Still an introvert. Oh well. Bye Success, you unattainable hottie, you.
Once I ate a huge bar of ex-lax because I thought it was chocolate. That's a laxative, if you don't know. Don't remember the rest of that day.
This is going well.
When I was a kid, I went to Malawi with a friend from school. Her dad was important in the govt. They lived in a mansion, and dressed to the nines to go out. We went to see a movie (Grease) wearing stiff new clothes. My buddy's outfit was suede in black-and-white diamonds with a massive matching hat. We stood for the national anthem at the movie and then ate flying ants that had been caught in the kitchen and fried in butter just before.
I can sing the Swazi national anthem and the Pan-African anthem.
Both me and my brother were expelled from school in South Africa. Not at the same time.
I planted a bay tree over the body(dead) of my cat, Mint, in my garden 10 years ago. The tree got too big & I had to move it to a park.I had to dig deep to get the roots up. There was no sign of Mint's body. Tree ate her, I guess. And so do I, every time I pick a leaf.
My sister kept her dead cat in freezer 5 months 'til the ground thawed & she could bury her. Found out when I went 2 basement for a frozen pie.
My sister had lice once. She'll never see this. I've 2 sisters in 2 different families. Only one had lice. But she deserved it.
I saw 'little people' when I was a kid. Now, when I see little people, they ARE kids.
I once had a boyfriend who had been in a Swiss Chalet commercial. He liked to go into Swiss Chalets whenever we would pass them, to see if anyone would recognize him. Actors, right?
One side of my body is diff than the other. Tentacles mainly.
When not working for a top secret group of space-ninja assassins, I spend my spare time gardening.
Okay. I think that's enough deeply personal information. Here's some of the places my voice as been:
Super Mario Bros, Legend of Zelda, C.O.P.S, Beetlejuice, DragonBall Z Gundam Seed, Care Bears, Death Note, Martha Speaks, Jimmy Two-Shoes, Polly Pocket, a buncha Barbie movies, League of Super Evil, Nerds and Monsters, Littlest Pet Shop, Maya the Bee, Packages From Planet X, Sabrina: Secrets of a Teenage Witch, Pac-Man, LoliRock, Pirate Express, Dinotrux, Endangered Species, Kong, Nina's World, Supernoobs, Ninjago, 16 Hudson, Chip and Potato, Rev and Rumble, Super Monsters and other stuff.
In MLP: Rarity, Luna, Nightmare Moon, Granny Smith, Mrs. Cake, Photo Finish, Rarity's Mom, Muffins, Suri Polomare, Pound Cake, Spa Pony, Flurry Heart and others."
Rebecca Shoichet
Best known to MLP fans as the voice of Sunset Shimmer in the My Little Pony: Equestria Girls movies and web series, Rebecca Shoichet boasts an impressive voice résumé, including voicing Mayura Labatt from Mobile Suit Gundam SEED, Sota Higurashi from InuYasha, and the titular Nana Osaki from Nana. In addition to her notable speaking roles in the My Little Pony franchise, Rebecca Shoichet also performs the singing voice of Twilight Sparkle on My Little Pony: Friendship is Magic.
Kazumi Evans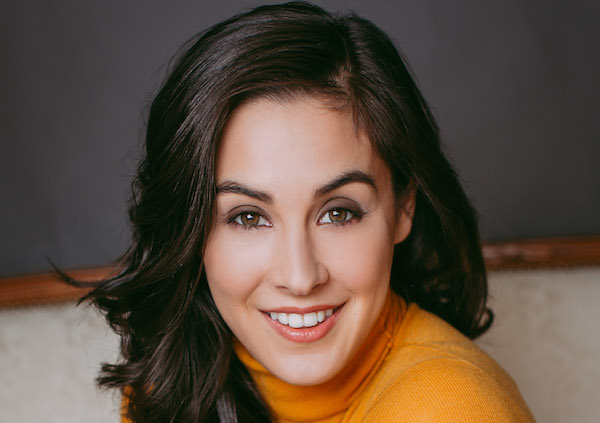 Kazumi Evans is a singer/actor born and raised in Vancouver, BC, where she has performed in musicals professionally with companies such as Royal City Musical Theatre, Gateway Theatre, Vancouver Opera, Patrick Street Productions, Arts Club, and The Vancouver Playhouse Theatre.

As a voice actor, she has had roles on numerous animated TV series and movies such as Iris in LoliRock, Mad Madeline in The Deep, Jan in Monster Beach, Amanda in Dr. Dimensionpants, Saffi in Bob the Builder, Skipper in the Barbie and Her Sisters series, Jewel in Lalaloopsy, and Adagio Dazzle in My Little Pony: Equestria Girls - Rainbow Rocks. For My Little Pony: Friendship is Magic she is the voice of Octavia and Moondancer, and the singing voice of Rarity.

When not performing, Kazumi enjoys long distance running and writing. She holds a Bachelor's Degree in Opera Performance from the Vancouver Academy of Music.
Shannon Chan-Kent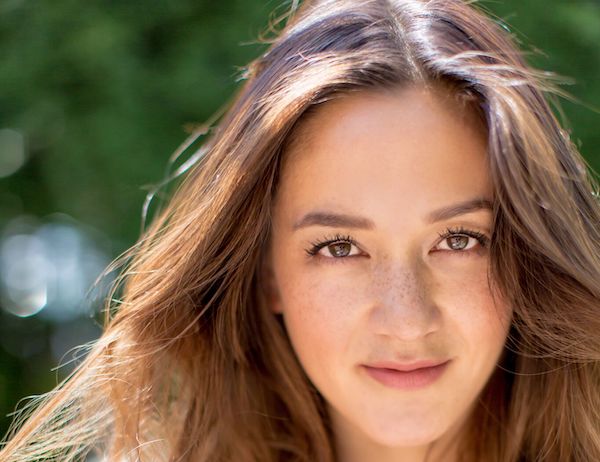 Shannon Chan-Kent has been a stage, TV, and voiceover actor for over 15 years. She holds a BMUS and MMUS in Opera Performance from UBC under the instruction of Nancy Hermiston. Selected theatre credits include Belle in Beauty and The Beast, Christmas Eve in Avenue Q, Rose in The Flick, The Mistress in Evita, Sophie de Palma in Masterclass.
Her TV, film, and voice acting credits include Life Sentence, Girlfriends' Guide to Divorce, Misfits, The Crossing, My Little Pony: Friendship Is Magic, My Little Pony: The Movie, The Littlest Pet Shop, Slugterra, Beatbugs, and Open Season: Scared Silly.
She is a two time Jessie nominee, a Leo nominee, and a recipient of the Ben Heppner scholarship.
Bill Newton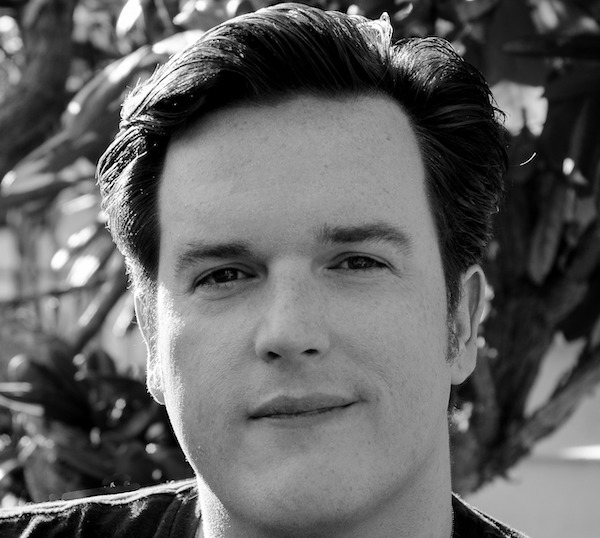 Bill Newton is an Australian actor, voice actor, and writer, working in Vancouver, British Columbia, Canada.
His roles in voice acting have ranged from anime (Isami Toma and Kotaru Suwa in World Trigger, Kurokono Tasuke in Gintama) to video games (Dragon Age: Inquisition, Grey Goo) to western animation (My Little Pony: Friendship is Magic, Disney's Finding Dory).
Bill's background in theatre, singing, and musicianship have prepared him for anything coming his way, and he can't wait to take on as many new and interesting roles as the world will throw at him! Bill likes traveling, video games, Scotch whiskey, and cats. Also, go check out his Twitch channel!
Nicole Dubuc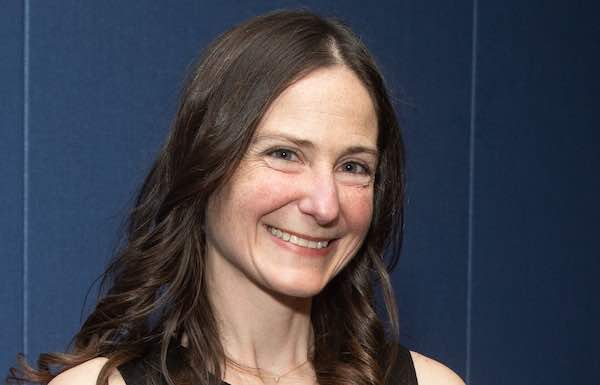 Nicole Dubuc served as an executive producer and story editor over several seasons of My Little Pony: Friendship is Magic, writing episodes, shorts, and songs (which she often breaks into without much warning). She is half of "Penumbra Quill," co-author of the Ponyville Mysteries books with Michael Vogel. Nicole was one of Hasbro Studios' first employees, staff writing on Transformers: Prime before co-developing, story editing, and executive producing Transformers: Rescue Bots, and later, Rescue Bots Academy.
Nicole has written over 150 produced scripts and story edited nearly 200 more, for a roster of shows that includes Star Wars Rebels, Kim Possible, Young Justice, LEGO Elves, and My Friends Tigger and Pooh. She is a seven-time Emmy nominee, and she recently won the WGA AWC Writers Award. Growing up, Nicole starred on several TV shows, and she continues to work as a voice actress, most recently on Young Justice: Outsiders. She is currently showrunning The Rocketeer, premiering this Fall, which she developed for Disney Junior. Nicole likes training dogs, climbing mountains, and anything with griffons in it.
Mike Vogel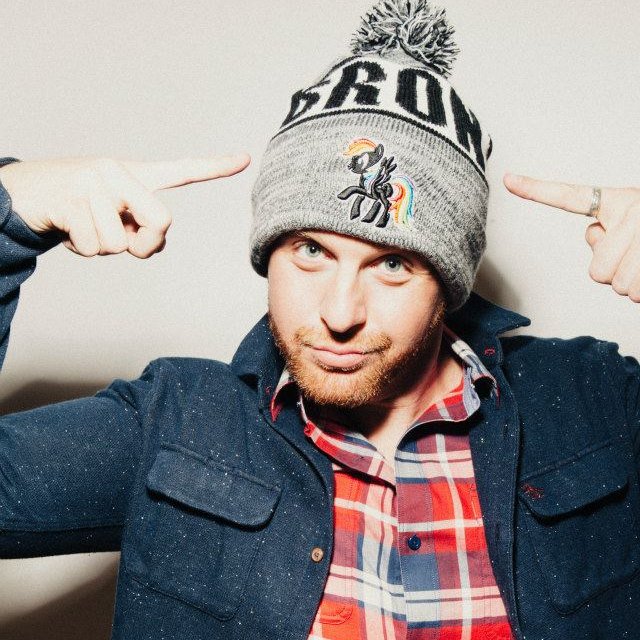 Mike Vogel, once Hasbro's VP of Development, had an epiphany during a visit to Burning Man that he wanted to be a creative again, so he joined the writing corps for My Little Pony: Friendship is Magic and related titles in Season 6. Highlights include co-writing My Little Pony: The Movie; the episodes "A Hearth's Warming Tail," co-writing "Stranger Than Fan Fiction" with Josh Haber, "To Where and Back Again," "School Daze," and the "Best Gift Ever" special. And, oh yeah, he's also written several MLP storybooks and is half of Ponyville Mysteries writing duo called Penumbra Quill with fellow Guest Nicole Dubuc.
Josh Haber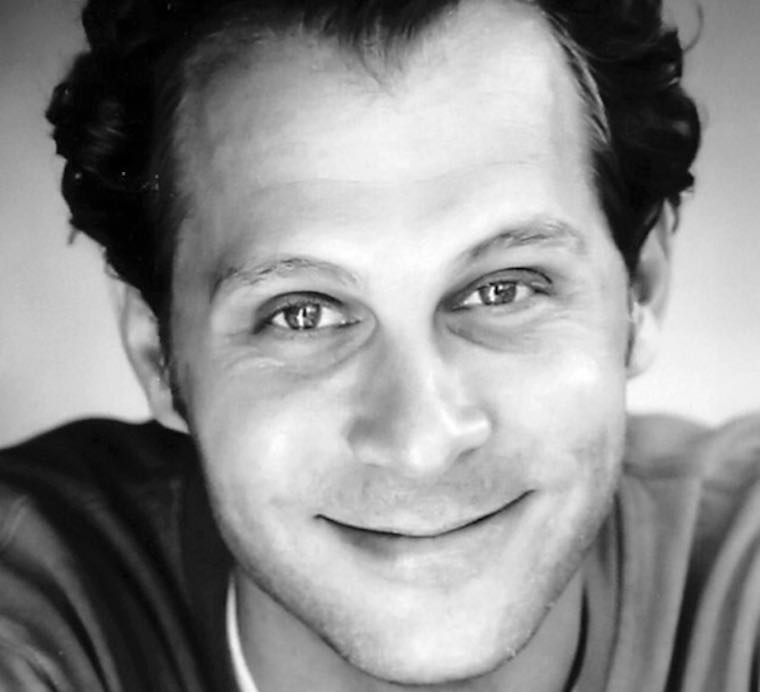 Josh Haber joined the MLP writing room in Season 4 and quickly rose through the ranks, becoming Story Editor (animation-speak for "showrunner") in Season 6, also co-editing Seasons 7-8. Some of his best include "Castle Mane-ia," "The Cutie Re-Mark," "The Crystalling," co-writing "To Where and Back Again" with Mike Vogel (what a team!), "Shadow Play," "Road to Friendship," part 2 of "School Raze," and Equestria Girls: The Friendship Games. True story: BABSCon's first event in 2014 was Josh's pony con debut.
Brian Hohlfeld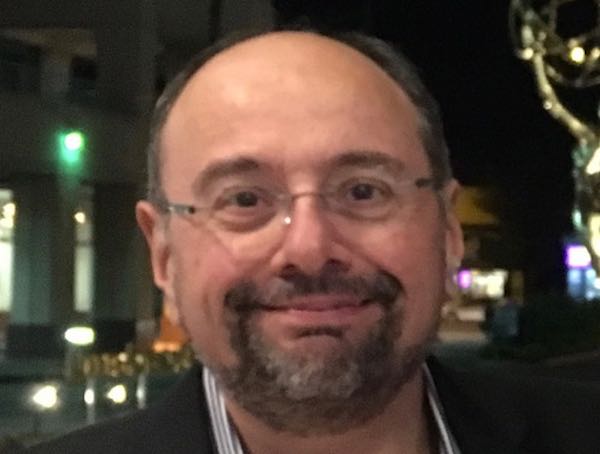 Brian Hohlfeld was honored to join the large stable of MLP:FIM writers for season 8 with the episodes "The Hearth's Warming Club" and "Surf and/or Turf," which was nominated for a 2018 Humanitas Prize. His career began in feature films, with credits including the 1991 Paramount film He Said, She Said, starring Kevin Bacon, and the perennial Lifetime cable movie On the Second Day of Christmas, with Mary Stuart Masterson and Mark Ruffalo. A member of the Writers Guild of America since 1986, Brian worked for Universal, Warner Brothers, TriStar, Columbia, Touchstone, and New Line studios, where he wrote or rewrote over 30 feature scripts and developed projects with directors Ron Howard, Richard Benjamin, Jonathan Kaplan, Brian Henson, and Ken Kwapis, and producers Brian Grazer, Jerry Weintraub, Joe Roth, and Maurice Sendak.
Brian moved into animation working on Disney's Winnie the Pooh franchise, writing the theatrical releases The Heffalump Movie and Piglet's Big Movie. He then created and was Executive Producer of the Disney Jr. pre-school show My Friends Tigger and Pooh, as well as A Poem Is…, a series of interstitials designed to introduce preschoolers to poetry using classic Disney animation. For Hasbro Studios, he co-developed, produced, and wrote Transformers: Rescue Bots, which became the longest-running animated Transformers show ever, with four seasons and 104 episodes. As a freelancer he has written countless other episodes for animated shows ranging from Jungle Junction to Stretch Armstrong. He has been nominated for three Daytime Emmy awards and an Annie Award, and won a 2008 Humanitas Prize for writing the Tigger and Pooh episode, "Eeyore's Sad Day." He lives in Pasadena, California.
Andy Price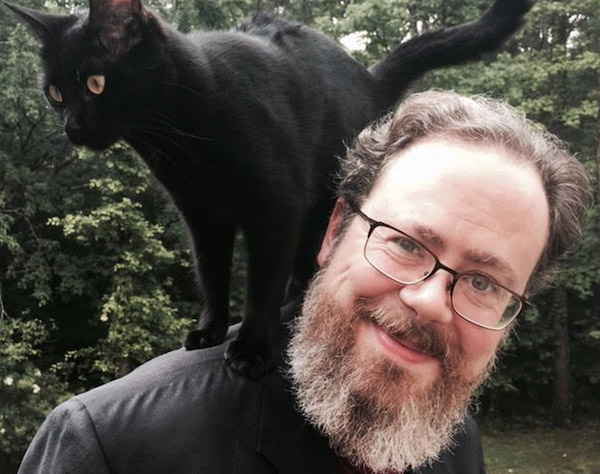 Since issue #1, Andy Price has been the lead pencil/ink artist for the incredibly successful and record breaking My Little Pony: Friendship is Magic comic book from IDW Publishing. MLP broke the 100,000 presale mark, the first independent book to beat out DC or Marvel in 9 years! The book has reached an all-ages audience, and brought new readers to comic shops. The book has reached worldwide distribution, and achieved two Diamond Gem awards.
This spring, Andy will be lending his art chores to Star Trek: Waypoints.
Andy is a graduate of the Joe Kubert School, and works in most mediums. Andy has also done work from comics to trading cards to toy designs to whatever comes along, for BOOM!Studios, Archie Comics, DC Comics, Marvel Comics, Rittenhouse Archives, Breygent, Innovation, LEGO, and Slave Labor Graphics, among others. He lives in Georgia, USA where he cooks for his wife Alice and is slave to cats. He also celebrates Batman's and James T. Kirk's birthdays.
His work can be found on DeviantArt and updates for projects on Twitter. Art can be purchased at andypriceart.bigcartel.com.
Agnes Garbowska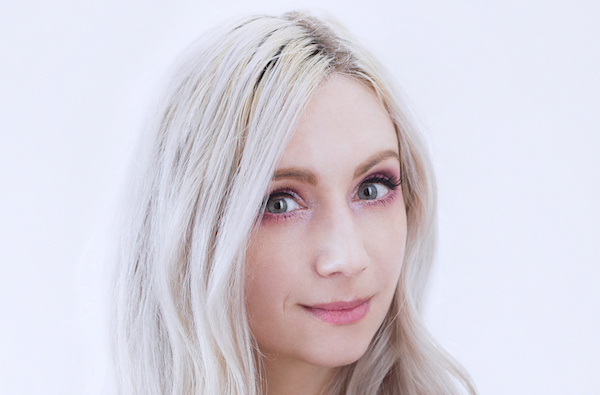 Agnes Garbowska has worked with many of the major comic book publishers illustrating such titles as the New York Times Best Sellers & Gem Award winner DC Superhero Girls for DC Comics, My Little Pony and Jem and the Holograms for IDW, Grumpy Cat, Boo: the World's Cutest Dog, and Li'l Vampi for Dynamite Entertainment, Sonic Universe Off-Panel Stripes for Archie Comics, and Victories for Dark Horse. She has worked with Marvel Comics, providing artwork for Girl Comics and the Spider-Ham 25th Anniversary Special. She is also the artist for the 2014 Halloween Comic Fest comic, The Adventure of Ernie from Aspen Comics.
In addition to interior art, Agnes has been working as a cover artist for many IDW titles including My Little Pony, Jem and the Holograms, Transformers, Clue, GI Joe, Powerpuff Girls, Samurai Jack, Dexter's Laboratory, and Littlest Pet Shop. In addition to her IDW work she has illustrated cover art for many Dynamite Entertainment titles including Boo: World's Cutest Dog, Grumpy Cat, Red Sonja, Li'l Battlestar Galactica, Li'l Ernie, Li'l Bionic Kids, Li'l Red Sonja, and Doodle Jump. Her cover work continues to other companies, illustrating covers for Aspen Comic's new series, Kiani, as well as Soulfire, Psycho Bonkers, and Damsels in Excess. Agnes has also done cover work for Sonic the Hedgehog (Archie Comics) and Unity (Valiant).
Before her full-time work in comics, Agnes was the illustrator for the Yogurt the Ogre line of books for Canadian publisher Pdoink!. Yogurt the Ogre won the Gold Metal in the Moonbeam Children's Book Awards in 2011 for best first book in the picture book category.
Tony Fleecs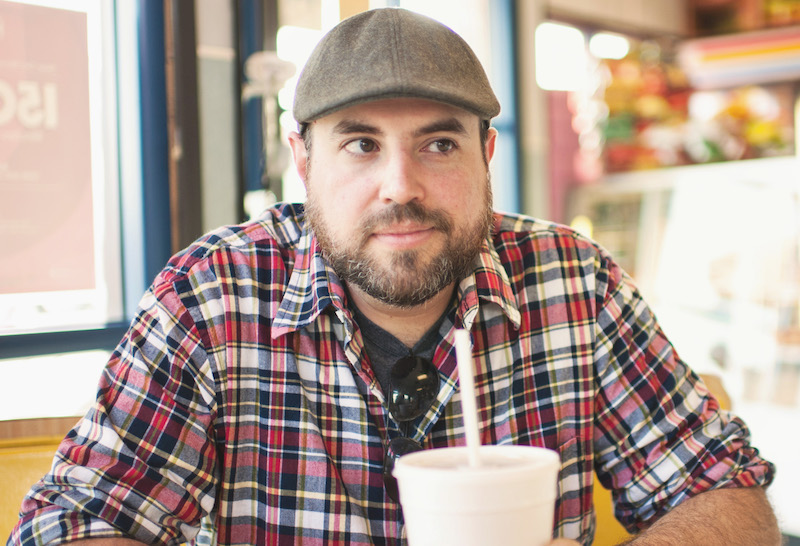 Tony Fleecs has drawn My Little Pony Comics for almost 6 years. In that time he's drawn over 30 issues & hundreds of covers. He's drawn little ponies, teenage girl ponies, superhero ponies, movie ponies & thousands-of-years-ago legendary ponies.
This year, look for Tony's art on the IDW MLP Comics mini-series MLP: Nightmare Knights and in the Young Readers book, MLP: Best Gift Ever, A Present for Every Pony from Little Brown & Co.
Tony's Favorite pony is Applejack and his favorite color is pink. Which comes in real handy in this job.
Sara Richard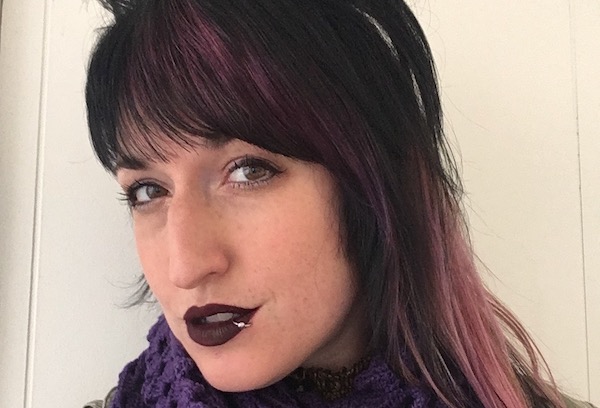 Sara Richard is an Eisner Award-nominated artist and illustrator. Her art can be seen on 80+ covers of IDW's My Little Pony comics titles, and featured on the covers of Jem and The Holograms, Bob's Burgers, Rick and Morty, Miraculous Ladybug, Clue, Ghostbusters, and Deadpool.
Sara is also the illustrator of the DC Collectibles' Justice League tarot card set and the new book, The Ghost, The Owl written by Franco and published by Action Lab.