Guests of Honor
Bay Area Brony Spectacular
A My Little Pony Fan-run Convention
March 30 - April 1, 2018
The most fun Guests for the most fun con
Every year BABSCon gets industry Guests of Honor from all aspects of My Little Pony: Friendship is Magic; from voice actors, writers, artists, directors, and staff. We also aim to bring artists and writers from the IDW MLP comic series. Like the Mirror Pool, this list of our Guests of Honor is just going to churn out more, so please subscribe to our social media link at the bottom of the page for the latest news on newly announced Guests of Honor.
John de Lancie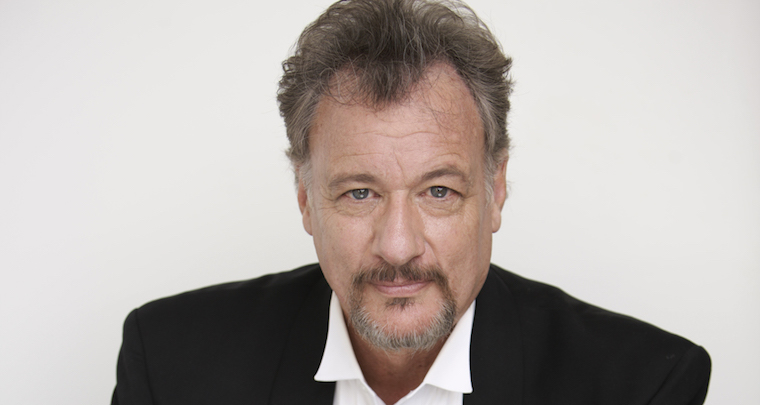 John de Lancie has been a star of stage, screen, and voice for over 40 years. While fans of My Little Pony: Friendship is Magic know him as Discord, he is perhaps best known as the cosmic trickster, Q, from the Star Trek franchise. (Fun fact: Lauren Faust based Discord on Q after being inspired by an archive binge of Star Trek: The Next Generation!)
On the big screen, John has had guest-starring roles in The Hand That Rocks the Cradle, The Fisher King, and Bad Influence. On the small screen, you may have also seen him in Stargate SG-1, Torchwood: Miracle Day, Charmed, or Breaking Bad. He's been seen on stage recently in LA in Rajiv Joseph's Mr. Wolf, and is currently (as of this writing) treading the boards in Washington, DC, in John Robin Baitz's Vicuña & the American Epilogue.
Oh yeah, he also produced a little documentary called Bronies: The Extremely Unexpected Adult Fans of My Little Pony. Maybe you've heard of it?
Andrea Libman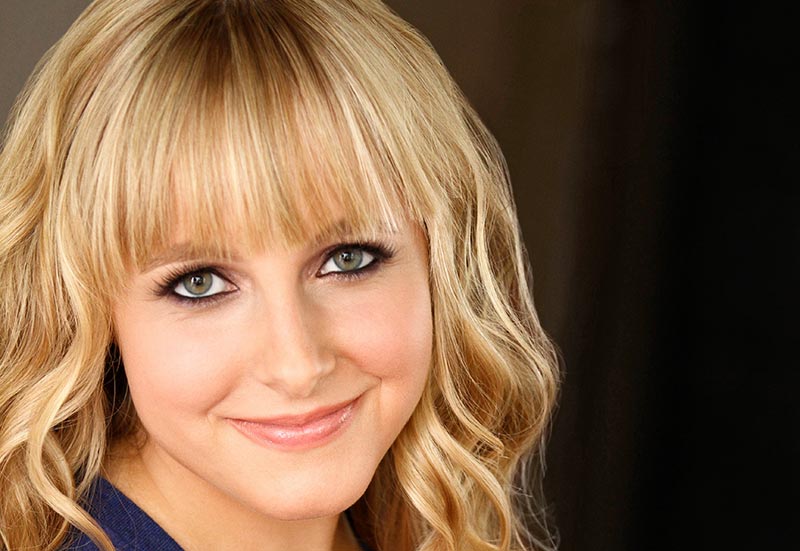 Andrea Libman has worked as a voice over actor for more than twenty years. She has had roles on numerous animated TV series, including Madeline in Madeline and The New Adventures of Madeline, Emmy in DragonTales, young AndrAIa in ReBoot, and Maya in Maya the Bee. Recently, she's played Katya on Super Monsters, and Lemon Meringue, Pupcake and Princess Berrykin in Strawberry Shortcake's Berry Bitty Adventures. Andrea is the two-time recipient of the Union of BC Performers Award for Best Voice for her portrayal of Pinkie Pie and Fluttershy in My Little Pony: Friendship is Magic.
Andrea teaches and plays the piano and enjoys running, skiing and snowboarding, yoga and volunteer work. She holds her Bachelor of Applied Science in Civil Engineering from the University of British Columbia.
Kelly Sheridan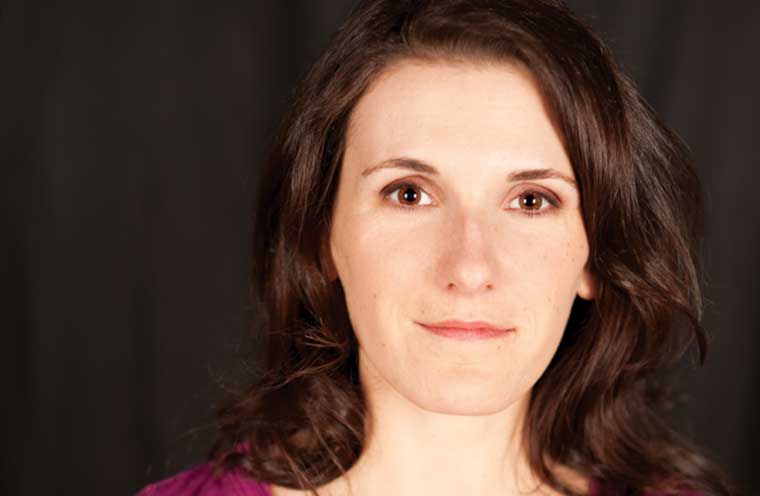 Kelly Sheridan is delighted to play Starlight Glimmer, Sassy Saddles, Misty Fly and others in MLP: FiM. With more than 20 years of voice over experience, she has appeared in numerous animated series and features including Ukyo in Ranma ½, The Scarlet Witch in X-Men Evolution, Sango in Inuyasha, and numerous roles in My Little Pony Tales and MLP G3. Most notably, she worked for Mattel for over a decade, playing the voice of Barbie in the majority of their feature length films. Recently credits include Blayde in Dinotrux, Praxina in Lolirock, various roles in Seth Rogan's Sausage Party, and the upcoming feature Young George and the Dragon.
Kelly is a graduate of Simon Theatre University's Theatre Program and loves creating theatre. The rest of the time she can be found traveling, playing ridiculously complicated board games and sampling premium tequilas.
Trevor Devall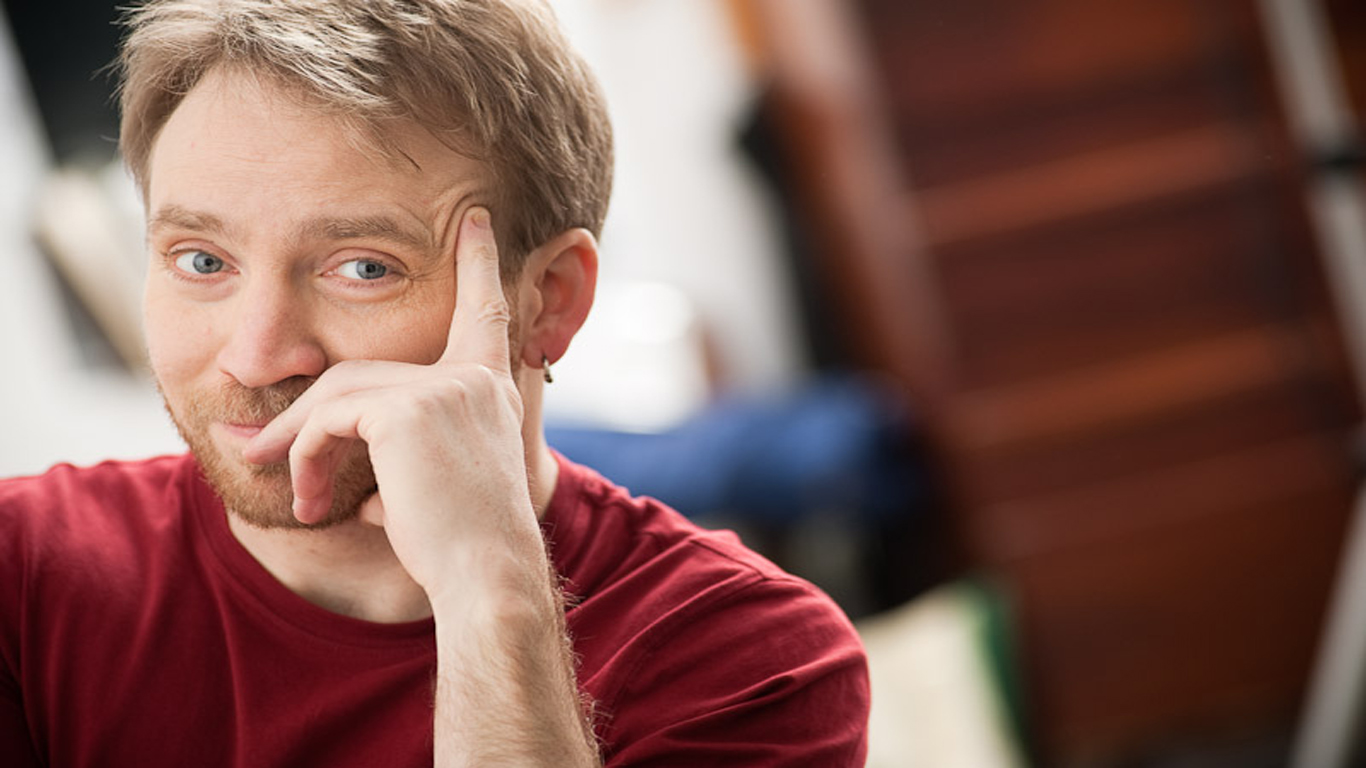 Trevor Devall is a prolific voice artist, having performed in hundreds of animated productions including television movies, series, feature films and video games.
Highlights include: Iron Will, Hoity Toity and Fancy Pants (for which he was nominated for a UBCP Award for Best Voice) in My Little Pony: Friendship is Magic, Rocket Raccoon in Marvel's Guardians of the Galaxy and Ultimate Spider-Man, Emperor Palpatine/Darth Sidious, Admiral Ackbar and Jar Jar Binks in Lego Star Wars: The Yoda Chronicles, Dukey in Cartoon Network's Johnny Test, Mu Laflaga in Gundam Seed, Togusa in Ghost in the Shell: Stand Alone Complex, Aizawa in Death Note, Bai Chang in Black Lagoon, Alpha Q in Transformers: Energon, Pyro in X-Men: Evolution, and many, many more.
In addition, Trevor is an award-winning writer and director. His play, The Back Kitchen Party, was nominated for four Jessie Awards, and his film, The Plaids (which he wrote, directed,a nd produced), netted him a Leo Award.
Bill Newton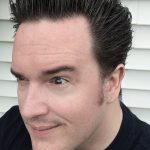 Bill Newton is an Australian actor, voice actor, and writer, working in Vancouver, British Columbia, Canada.
His roles in voice acting have ranged from anime (Isami Toma and Kotaru Suwa in World Trigger, Kurokono Tasuke in Gintama) to video games (Dragon Age: Inquisition, Grey Goo) to western animation (My Little Pony: Friendship is Magic, Disney's Finding Dory).
Bill's background in theatre, singing, and musicianship have prepared him for anything coming his way, and he can't wait to take on as many new and interesting roles as the world will throw at him! Bill likes traveling, video games, Scotch whiskey, and cats.
Amy Keating Rogers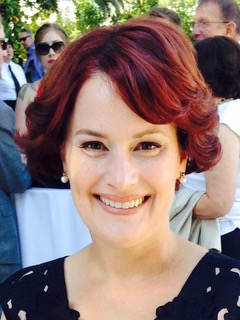 Amy Keating Rogers started writing for animation on The Powerpuff Girls. As Head Writer of the show, she also wrote many Powerpuff Girls books and comics. During her tenure at Cartoon Network, Amy wrote on Samurai Jack, Foster's Home for Imaginary Friends, Dexter's Laboratory, and Johnny Bravo.
As a freelance writer, Amy wrote for Nickelodeon's Danny Phantom,The Fairly OddParents, and PAW Patrol, Cartoon Network's Ben 10: OMNIVERSE, and HASBRO's incredibly popular My Little Pony: Friendship is Magic. She was also the Story Editor for American Greetings' Care Bears: Welcome to Care-a-Lot and Care Bears & Cousins.
Back in 2015, Amy took on the position of Story Supervisor/Producer developing New IP for Disney Worldwide Publishing. There she also wrote short form content for Star Darlings and Whisker Haven Tales.
Amy has recently returned to the life of a freelance writer and is excited to start developing her own new projects.
Nicole Dubuc
As a child actress for eleven years, Nicole Dubuc got her start in the entertainment industry on the other side of the camera. After graduating from Yale University as a pre-med with a degree in English, she returned to California to become an apprentice staff writer on Disney's girl-power hit, Kim Possible.
Since then, Nicole has written over 150 produced scripts for a wide variety of formats, including musical, books, comics, live-action, feature, television, and even an interactive cruise ship activity. (No, they didn't give her free cruise tickets.) Spanning many genres, some of her credits include DC/Warner Brothers' Young Justice, Disney's My Friends Tigger & Pooh, LEGO Elves, and Star Wars Rebels. Nicole co-developed Transformers: Rescue Bots for television and is a seven-time Emmy nominee.
While continuing her work as an actress (most recently on Miles From Tomorrowland), Nicole is the executive producer and story editor of My Little Pony: Friendship is Magic and Rescue Bots Academy for Hasbro. But never fear. Despite her daily dealings with cartoon super-villains, Nicole plans to use her powers for good, not evil. (Photo by Lana Von Haught)
Brenda Hickey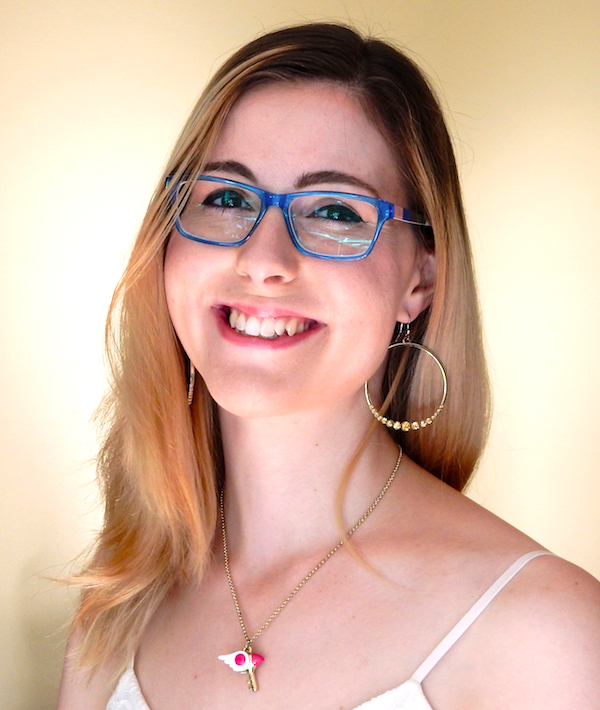 Brenda Hickey joined the stable of artists on IDW's My Little Pony series in 2013, illustrating the Applejack Micro-Series (issue #6). Since then, her art has appeared in every aspect of the project from the mane series, Friendship is Magic (issues #13-14, 24, 40, 63), Friends Forever (issues #12, 15, 17, 19, 20, 25, 29), King Sombra's origin story in FIENDShip is Magic (issue #1), and most recently, Legends of Magic (issus #1-6)! You can also find her art in the upcoming graphic novel, Ward's Valley, created and written by MLP editor, Bobby Curnow.
Christina Rice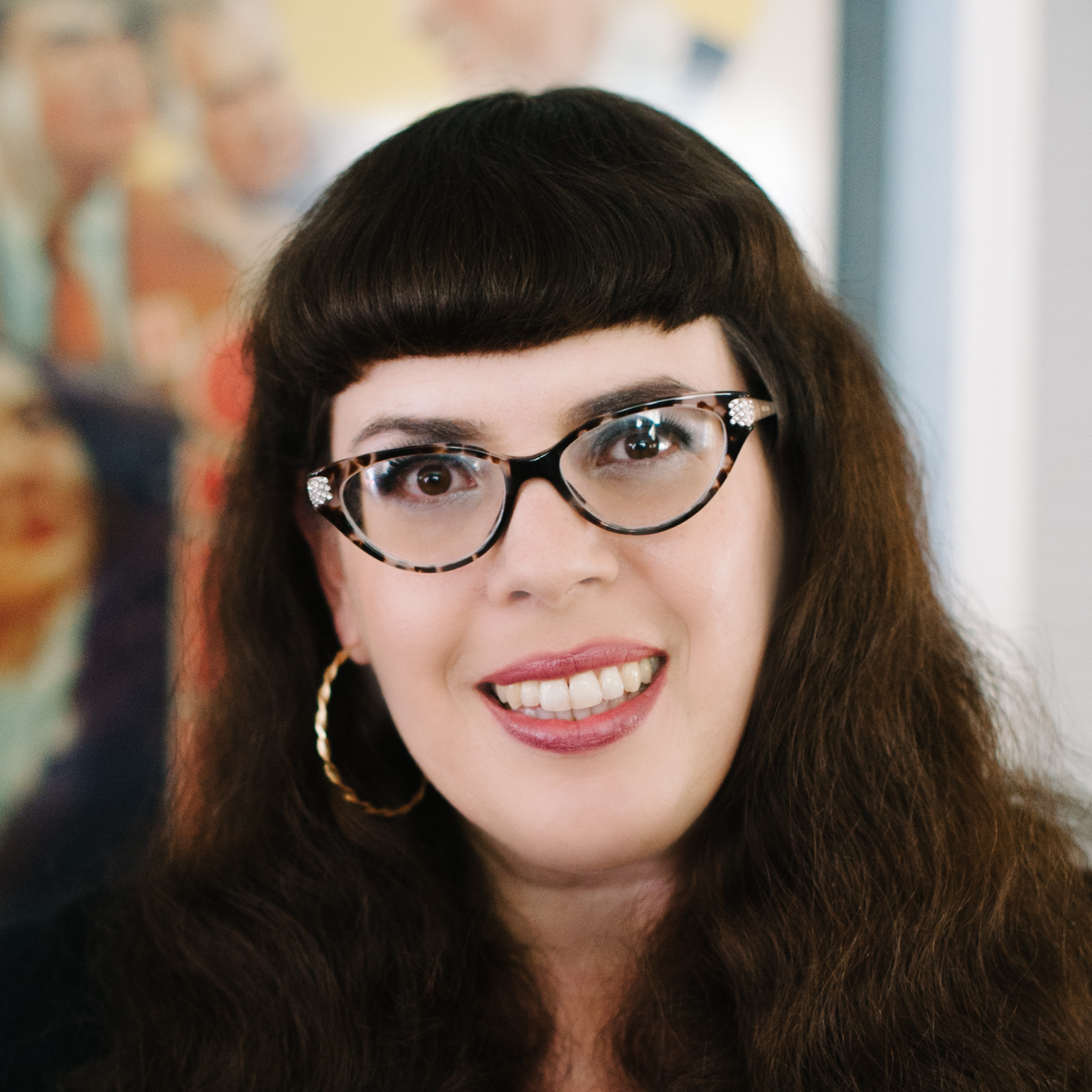 Since joining IDW's talented herd, Christina Rice has made a name for herself, giving us Lord Tirek's origin story in FIENDship is Magic #2, and providing stories for both Friendship is Magic (#s 30-31, 38-39, 55-56, and 59-60) and Friends Forever (#s 9-10, 18-19, 22, 27, 30, 33, and 36).
Her talents also extend to Old Hollywood biographies, and with the well-received book, Ann Dvorak: Hollywood's Forgotten Rebel, to her credit.
Heather Breckel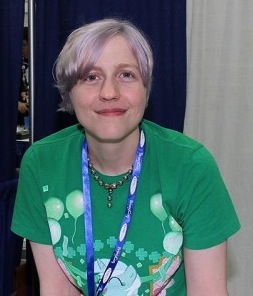 Heather Breckel has been working on IDW's many My Little Pony titles since the beginning, and it would be far easier to list the issues that she hasn't colored than the ones she has. Without her talented eye, the candy-colored world of Equestria wouldn't leap off the pages or the pencils of IDW's artists sing a song so sublime. Heather has also let her skills to issues of several Teenage Mutant Ninja Turtles titles from IDW, stories in Marvel's Spider-Man and Howard the Duck, Katie Cook's Gronk, and her own one-woman opus, The Adorable Mini Adventures, among others.